Academic Model
Our face-to-face and online academic methodology is based on 3 fundamental points: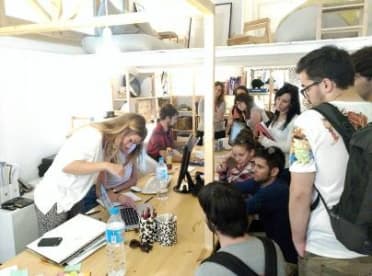 Personalized training , that is to say, through tutorials and personalized corrections, the student decides the level of training that adapts more to their requirements.

<li>Semi actual <strong>teaching practice,</strong> Workshop and practical workshops, classroom teaching, and always provide online practice field near the target client and a real job.</li>
<li>

Close to the faculty , breaking those academic barriers to which we are accustomed in universities. For masters at a distance, streaming classes allow the creation of group and complicity between teachers and students.
Investigate, Project, Materialize, Communicate ...
These are the phases in which we divide our methodology, that is, a phase of analysis of the current state, propose a project based on the analysis made, considering the feasibility of the same, materialize the project, as far as it can and, finally learn how to communicate the project to the client.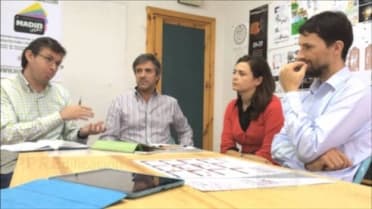 We train professionals in Interior Design, Architecture, Urban Regeneration and Rehabilitation.

<li>

We believe that the best way to learn is to work on the most real aspects of the profession.

<li>

We work so that each year the student has an updated training and above all participate.

<li>

We collaborate with companies and institutions to make our projects come true.
Locations
Salamanca
Address
MADIN USAL
Facultad de Bellas Artes
Avenida del la Merced s/n
37005 Salamanca
Salamanca
,
Castile and León
,
Spain