MBA in
Master of Business Administration - Finance Concentration
Ohio University Online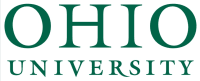 Introduction
Gain a deeper understanding of portfolio management and corporate finance with Ohio University's online MBA with a concentration in Finance. Focus on the study of financial protocols, the structure of financial institutions, dividend policies, long and short-term financing, and risk management at the firm level. Students graduate with the ability to confidently examine the risks and rewarding of investments in volatile markets.
Our finance coursework is taught by experts in the field who bring real-world scenarios into the classroom. The curriculum gives you a deep dive into the skills you need to make complex decisions in financial markets and institutions through industry-focused courses.
The demand for financial managers is expected to grow 17% between 2020 and 2030, which will result in 118,200 new jobs, according to the U.S. Bureau of Labor Statistics. OHIO MBA graduates pursue various career paths in a variety of industries.