MBA in
Master of Business Administration - Accounting Concentration
Ohio University Online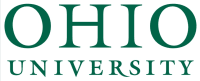 Introduction
Deepen your understanding of today's financial opportunities and challenges with Ohio University's online MBA with a concentration in Accounting. Focus on capital budgeting, finance, taxation and accounting information systems, forensic accounting, and government/ not-for-profit accounting.
Our rich accounting curriculum is taught by experts in the field who are committed to supporting your growth and ensures that you have a well-rounded understanding of the financial landscape of various organizations through accounting-focused courses.
Growth in the accounting field is high. Demand for accountants is expected to grow 7% between 2020 and 2030, creating 96,000 new jobs. A variety of roles are available to those with an MBA degree and accounting expertise, including Actuaries, Auditors, and Financial Analysts.