Certificate in
Advanced Business Analytics Certificate
Ohio University Online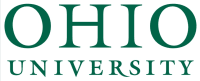 Introduction
Gain a deep understanding of the analytics tools and techniques used most in today's digitally-driven business environment and prepare to implement analytics solutions in your organization. Ohio University's 100% online Advanced Business Analytics Certificate allows you to apply nine credits toward an OHIO Master of Business Analytics (MBAn) degree.
This graduate-level certificate is designed to build on the skills you mastered in foundational business analytics programs. By completing a focused curriculum of just three 7-week courses, you will upskill quickly and build in-demand skills in SQL, Python, advanced predictive analytics, and more. You will also learn to work with complex data sets and unstructured data, making you an asset to any analytics team.
Upon program completion, you will be ready to make strategic business decisions, integrate siloed technology, and implement analytics solutions as a leader in your field. You will be qualified to pursue roles like data engineer, data scientist, business analytics manager, business intelligence director, and chief data officer.