MSc in
Master of Science in Cybersecurity - Cybercrime and Fraud
Utica University Online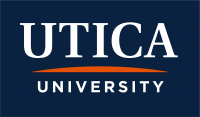 Introduction
Stand out as the first line of defense against financial cybercrime. The Online M.S. in Cybersecurity Cybercrime and Fraud Specialization at Utica University teaches you to proactively address ever-changing attack and infiltration techniques. You'll gain advanced knowledge and hands-on experience in cyber intelligence, critical infrastructures, and investigative principles, including:
An understanding of the major concepts in cybersecurity
Training in critical thinking and decision-making skills as they specifically relate to attacks on national critical infrastructures
The application of cyber technology to field operations
Practical knowledge of cybercrime investigations, including methods of maintaining the integrity of cyber evidence.
Ethics as applied to cybersecurity operations and policy
The online M.S. in Cybersecurity program has earned National Center of Excellence designations from both the NSA/DHS and the EC-Council.
Utica University's online Cybersecurity Cybercrime and Fraud Specialization is designed for students interested in understanding the technical, legal, and ethical aspects of electronic crime, white collar crime, and fraud investigation. Coursework for this specialization focuses on risk and compliance, legal issues, fraud management, and advanced techniques for performing fraud analysis.
Other career-focused specializations in the M.S. in Cybersecurity at Utica University include Cybersecurity Operations and Digital Forensics.