BA in
Bachelor of Arts in Law
University of the Commonwealth Caribbean - UCC Global Campus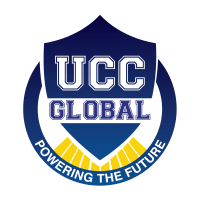 Scholarships
Explore scholarship opportunities to help fund your studies
Introduction
From finance to social work to government, there is an increasing demand for professionals with legal training in a wide variety of fields. The Bachelor of Arts in Law degree – a first-of-its-kind program available exclusively at the University of Arizona – provides training in critical skills that increase employability across multiple professions. It will teach you to "think like a lawyer" when solving problems and to make clear, logical arguments.
You will receive a core legal education taught by top law school professors in areas such as contracts, criminal and civil procedure, property, torts, and administrative law.
* This program is offered by the University of Arizona as a co-offering through UCC Global and the University of Arizona
Accreditation
The business programs are accredited through the International Accreditation Council for Business Education (IACBE) in the United States.