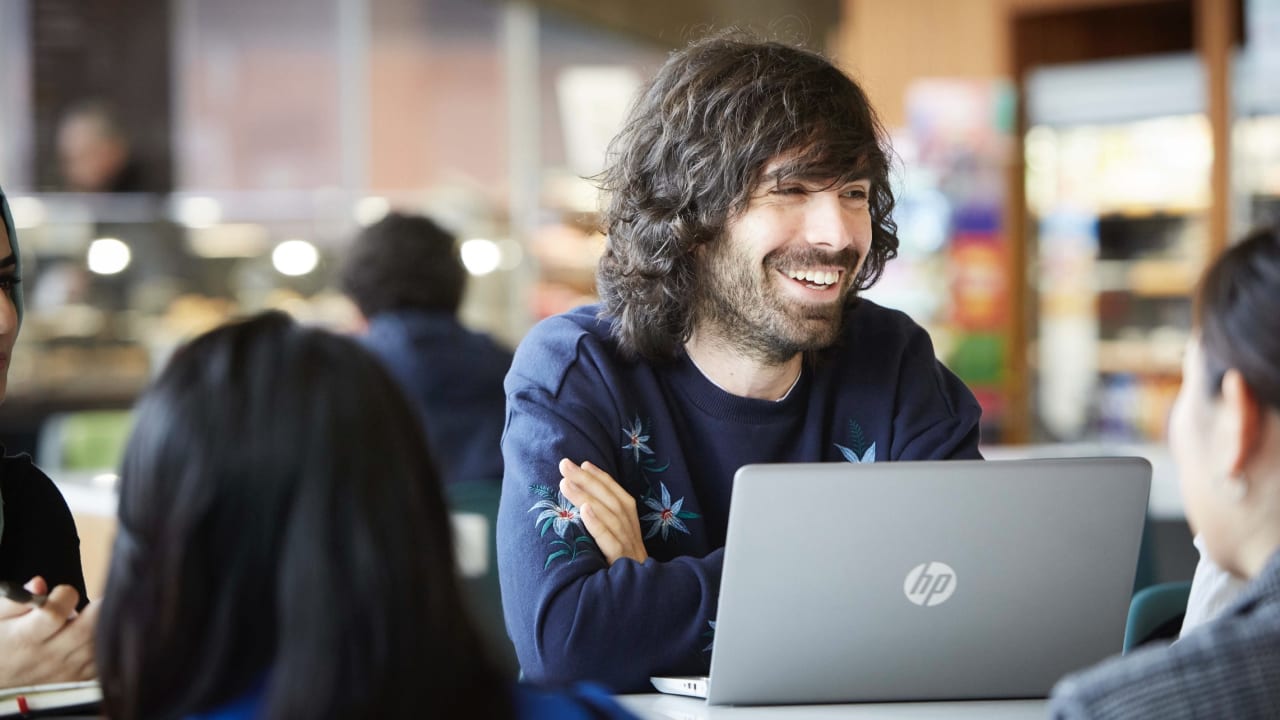 MA Digital Education
University of Leeds, Faculty of Social Sciences

Key Information
---
Campus location
Leeds, United Kingdom
Study format
Distance Learning
Application deadline
29 Jun 2023*
Earliest start date
Sep 2023
* International applications; UK applications: 18 August 2023
Introduction
If you're a learning technologist, education professional or teacher looking to enhance your knowledge of digital education and broaden your career opportunities then this qualification is for you. This online Masters degree will help you grasp the theories underpinning digital education, learn to use and evaluate the latest learning technologies, and look towards future developments in the field.
Specialist modules such as Digital Education in Practice and Designing Digital Education will help you acquire work-based practical skills, and our excellence in digital education means you will have the opportunity to engage, collaborate and learn in creative ways at a pace that suits you.
You'll benefit from studying digital education practice whilst being an online learner yourself, and the interactive, collaborative and community-based delivery of this Masters programme will provide opportunities to engage with fellow professionals while harnessing the expertise of our academic staff.
In a field where research can often overstate conclusions from short-term interventions, you will learn to approach research critically and develop skills to carry out research and evaluations in your own professional settings both during and after the programme.
Course options – PGCert, PGDip and Masters
This Masters is part of a suite of postgraduate programmes available in Digital Education at Leeds.
We offer PGCert, PGDip and Masters level options, all by online distance learning, as we know that not everyone can commit the time required for a full masters and it can be a challenge to balance professional development with work and home life.
Scholarships and Funding
If you have the talent and drive, we want you to be able to study with us, whatever your financial circumstances. There may be help for students in the form of loans and non-repayable grants from the University and from the government.
Curriculum
The modules on this programme provide a strong foundation of knowledge and practical skills in digital education and research methods training. You will learn about different perspectives and current research in the field of digital education. You'll develop the skills needed to plan, develop, analyse and evaluate digital learning resources and will be able to directly apply your learning in work-based contexts.
There are four taught modules each worth 30 credits and one independent research study module worth 60 credits. Each taught module provides a range of interactive learning content in which you will learn to critically engage with learning theories and educational technologies in the context of digital education practice.
You will have access to cutting-edge research-informed digital education practice and a team of digital education researchers and practitioners with international reputations.
You will also have access to the Pathways to Success online resource as you commence the programme. This will introduce you to online learning, research-based learning, and the University of Leeds.
Course structure
Year 1
Compulsory modules
Education in a Digital Society
Digital Education in Practice
Year 2
Compulsory modules
Researching Digital Education
Designing Digital Education
Dissertation in Digital Education
Learning and teaching
Teaching methods will include content delivery through online audio, video and text lectures plus online readings and additional resources. In addition, there will be weekly online (synchronous) seminars for group discussion and student support plus weekly asynchronous group activities using a range of digital tools. This interactional approach will not only deepen learning but also provide a sense of community as you will be able to build relationships with fellow students.
On this course you'll be taught by our expert academics, from lecturers through to professors. You may also be taught by industry professionals with years of experience, as well as trained postgraduate researchers, connecting you to some of the brightest minds on campus.
Assessment
Each module will take a different approach to assessment, enabling you to gain practical experience of presenting information using a range of digital technology tools. For example, you might be asked to present work as a poster, a multi-modal presentation, a website, an audio presentation with quizzes or a video.
Career Opportunities
This programme is designed to aid professional development in the field of digital education, enabling you to apply for promotion or a higher level post within an existing career path or to change career direction, for example, into CPD provision, educational software development or full time-learning technology support.
Research methods training will also be very useful to enhance your own professional practice and that of your institution and could lead on to a doctorate if desired.
Careers support
We encourage you to prepare for your career from day one. That's one of the reasons Leeds graduates are so sought after by employers.
The Careers Centre and staff in your faculty provide a range of help and advice to help you plan your career and make well-informed decisions along the way, even after you graduate.