MSc in
Master of Science in International Business
University of Delaware Online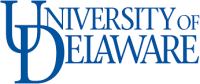 Introduction
A powerful AACSB-accredited online degree that quickly globalizes your career. Just 10 courses stand between you and multinational business success. The online Master of Science in International Business (MSIB) provides you with the specific knowledge you need in your role — or the role you want — to rapidly make you the globalization expert in your area of business, whether that's marketing, finance, HR, or new business development.
You'll Study a Specialized Curriculum
This business degree prepares you to deal with the nuances of day-to-day operations and strategies of international business and public policy through two complementary modules.
Module 1: Learn the specifics of international business.
Areas such as framework and assessment of operations in other countries, the management and leadership across different cultures and economies, public policy, and evaluating international business opportunities are covered.


Module 2: Focus on a particular business discipline.
You select master's level business coursework in your focus areas such as accounting, economics, leadership, marketing, entrepreneurship, and analytics.

A Quick and Flexible Program
Over as few as 18 months, you'll complete your degree in the pockets of time when it's most convenient for you.

Solve the Challenges You Face in Moving Your Company Abroad — Now
Completing real-world coursework in this program means you can take your work, and your problems, to school. Use them as the basis for assignments, projects, and even discussion posts to receive expert feedback and help inform your decisions.
You'll successfully mitigate operational risk, and build profitable globalization strategies in real-time, making it clear you're more than ready to lead your organization through this change.

A Top 30 National Public University
— U.S. News and World Report, 2017

Faculty Are Readily Available to You
Earning your degree online at UD is not a solitary journey. In addition to hearty debates with peers and faculty within discussion posts, you'll email, text, talk, and video chat with peers and professors throughout all of your courses. You'll build relationships, and a supportive professional network, just as you would as if you were on campus.

Online MSIB Program Benefits:
Earn your degree in as few as 18 months
Learn with intensive, 7-week courses
Entirely online format — learn when and where it's convenient for you
Gain admission with any undergraduate background
Gain access to a personal career coach and all other available student services
Scholarships and financial aid may be available
GMAT and fee waivers are available for qualified applicants