Master in
Master's Degree in High Performance Computing (Distance)
Universidade Santiago de Compostela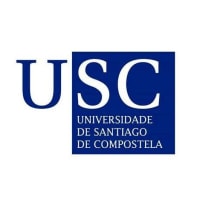 Introduction
Title of the title: Master's Degree in High Performance Computing / High Performance Computing from the University of A Coruña and the University of Santiago de Compostela
Knowledge branch: Engineering and Architecture
Center where it is taught:
Higher Technical School of Engineering
Rúa Lope Gómez de Marzoa s / n. South Campus
15782
Santiago de Compostela
Date of authorization for the implementation of the title by the Xunta de Galicia: Orde do 13/06/2018 (DOG do 29/06/2018)
Date of publication in the BOE: 03/11/2019
Date of the last accreditation: 03/23/2018
Responsible for the title:
Title coordinator: Cabaleiro Dominguez, Jose Carlos
Teaching conditions:
Offer periodicity: annual
Type of teaching: Distance learning
Study regime: Full tempo / Partial tempo
Languages of use: Spanish Galician English
Interuniversity degree:
Yes
Coordinating University:
goals
The main objective of this Master is the training of researchers in the field of computer architecture and high-performance computing. This affects the academic, research and technology transfer training that will allow students to join centers or departments of innovation, research and development, technology parks, industrial parks, high technology centers, and / or start the course. doctoral thesis in the area of high-performance computing. Likewise, social and environmental values related to computing are promoted, as well as a set of transversal competences aimed at professional development, such as the ability to work in a team, to lead work groups, to oral and written communication and, particularly, to ability to continue learning throughout the professional career.