Master in
Master's Degree in Big Data Analysis and Visualization / Visual Analytics & Big Data
UNIR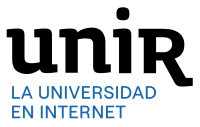 Introduction
Take your Master in Big Data online at UNIR
The Master in Big Data online will train you as a professional of BIG DATA, one of the most demanded professions in 2018 according to the Wanted of the Adecco Group , capable of designing and implementing systems that monitor a process, extract relevant information from it and communicate it eloquently and efficiently.
This master's degree in Visual Analytics and Big Data delves into the most cutting-edge technologies of Big Data and Machine Learning :
Data capture and storage: Management and data processing with MongoDB.
Artificial Intelligence Techniques: clustering techniques and design of expert systems capable of inferring new knowledge.
Engineering for the Massive Processing of Data (Machine Learning): Hadoop Tools and Data Analysis and text mining with R.
Visualization tools: Google Charts, JQuery plug-ins, for visualizations and D3.js
Thanks to this official Master in Big Data online, you will perfectly handle the three key techniques: capture and storage of information, data mining for intelligent analysis and visualization of information .
It also includes subjects that allow contextualizing the Analytics in the business environment: one of the most recurrent real application environments.
With this Official Master in Big Data you can train and specialize with the most current tools and languages used in the market, such as MongoDB, R, Weka, Spark or Tableau

General information
Credits: 60 ECTS
Duration: 1 academic year
Methodology: 100% online teaching with face-to-face exams
Exams: Attendance at the end of each semester
Practices: Compulsory and face-to-face external practices (6 ECTS). Valid by professional experience.
Doctorate Access: This official master's degree allows the incorporation to official doctoral programs and improves your score, as long as it corresponds to the same area of ​​knowledge, in the scale of the exams, interim lists, transfer competitions and employment exchanges. Check the bases of the public offer.
Methodology
The UNIR study method is flexible, personalized and effective. The methodology is based on online live classes and personal tutor to offer the best training.
The UNIR pedagogical model is effective because it is based on a totally online methodology so that each student can study at their own pace:
Live online classes: There are classes scheduled every day of the week in the morning and afternoon so you can attend class when it is best for you.
Online classes in deferred: If you could not attend a class or you stayed with questions, you can access all your classes in deferred. You can see them whenever you want and as many times as you need.
Personal tutor: The first day you will be assigned a personal tutor. You will be in contact with him by phone and email. He will support you in your day to day and solve any doubts that may arise.
Virtual Campus: Everything you need to study at UNIR is on campus: classes, teachers, classmates, the library, teaching resources, schedules, chat, forums and much more.
Teaching resources: You will have access to different learning resources to complete your training: complementary readings, diagrams with key ideas, self-assessment test, etc.

Evaluation system
To know the level of achievement of the general and specific objectives defined in the online master's degree, it is necessary to evaluate the competences acquired during the study of the same.
The evaluation of learning is carried out taking into account the qualification obtained in the following points:
Continuous evaluation: 40% (evaluation tests, participation and involvement by the student in forums, debates and other collaborative means, and resolution of practical cases).
Final face-to-face examination: 60%.
Master's Thesis

Professional outings
For positions of "Data Scientist" and "Business Intelligence", companies and institutions look for dynamic professionals who combine knowledge of the Company, management of Big Data technologies and advanced analysis skills. Only a profile of these characteristics can identify, collect, analyze, interpret and transform the data into relevant information.
Some professional outputs of this master:
Business Intelligence Manager
Senior analyst
BI Consultant
Big Data Analyst
Business Intelligence Technician
Senior BI Consultant
Big Data Project Manager
Curriculum
Curriculum
First Semester 30 ECTS
Information capture and storage methods
Privacy and Data Protection
Data Analysis and Interpretation
Artificial Intelligence Techniques
Engineering for Massive Data Processing
Interactive Information Display
Second Semester 30 ECTS
Visualization Tools
Strategic Marketing and Customer Analysis
Business Intelligence for decision making
Business practice
Master's Final Project
Program Outcome
Graduation profile
After completing the master's degree, students will be able to:
Identify the different phases that the elaboration of a good visualization requires: data collection, processing and representation.
Design a data collection method that manages to map an activity, task or process into specific data.
Use existing techniques and tools for data mining, statistics and information visualization.
Design and develop interactive, usable and eloquent visualizations.
Design and develop a system to support decision-making, considering the entire process: data collection, processing and visualization.