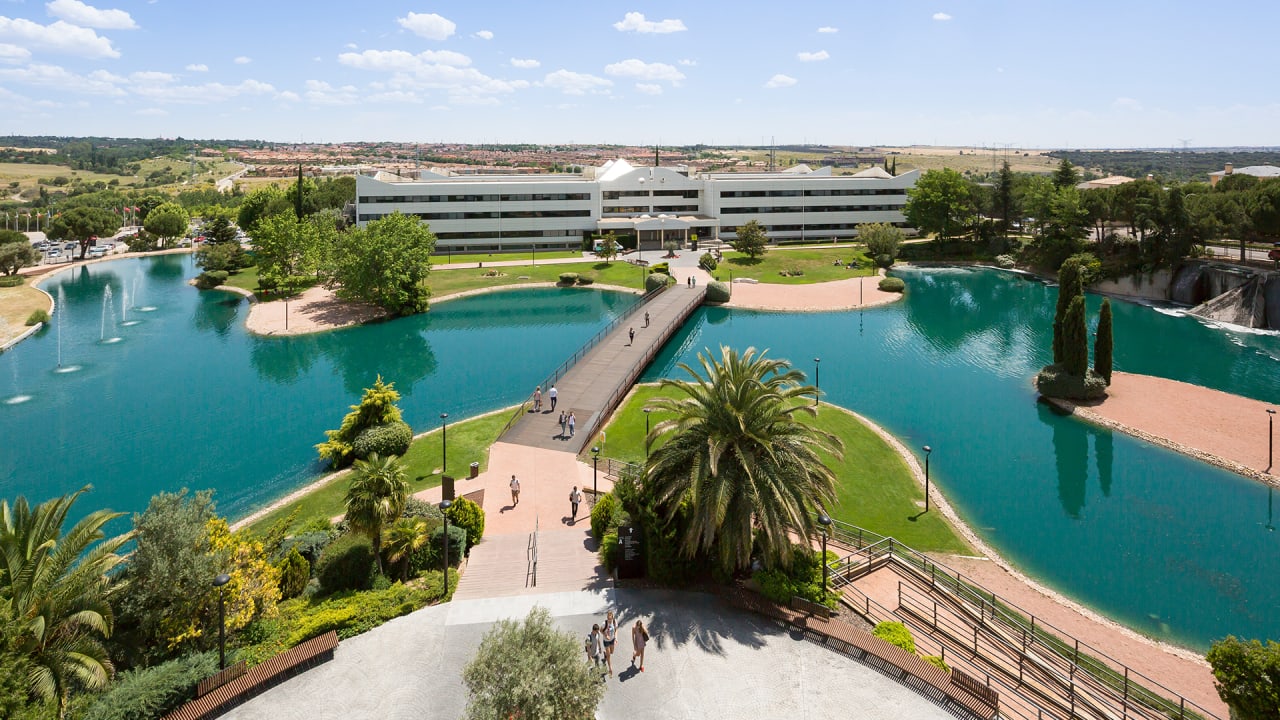 Master's Degree in STEAM Education (Science, Technology, Engineering, Arts and Mathematics)
Universidad Europea
---
Campus location
Online Spain
Study format
Distance Learning
Application deadline
Request info
Earliest start date
Nov 2023
Introduction
The Master in STEAM Education proposes a new educational challenge for early childhood, primary, secondary and high school teachers, promoting in the classroom in an inclusive way the passion for learning science and arts subjects through programming, robotics and scientific experimentation.
STEAM education is a model that promotes and improves the learning of science, technology, engineering, art and mathematics subjects.
As an expert in STEAM education, you will be trained in innovative methodologies, promoting the inquiry methodology in the classroom through which your students will be able to explore and manipulate, carry out experiments, analyze the results and learn to argue their conclusions during the different stages of learning. of science subjects.
Promotes the development of computational thinking and its application in the classroom. Develops teaching strategies for inclusive and integrative education.
It applies active learning through innovative methodologies, such as the PBL (Project Based Learning) methodology through the different phases of project design, the PBL and IBL inquiry methodologies or Art Thinking.
Why study the Master's Degree in STEAM Education?
It is specially designed for teachers of STEAM subjects, who want to be part of this educational transformation, and transmit their passion in science, technology, engineering, arts and mathematics to their students.
The master's degree is conceived around 8 pillars:
STEAM Education as a new educational paradigm: know the fundamentals of STEAM Education and how to apply them at each educational stage.
Computational Thinking: The program focuses on the development of computational thinking through programming, robotics, scientific research, and artificial intelligence. Learn to use technological tools and resources to encourage logical thinking, problem solving, and creativity in the classroom.
Active Methodologies: learn about approaches such as project-based learning, inquiry-based learning, Art Thinking and problem-based learning. These methodologies encourage active student participation, collaborative work and the development of practical skills.
Technology: Use a wide variety of technological tools to enrich your classes, including programming environments such as Scratch, Lego, RPG Maker and Unity, as well as emerging technologies such as artificial intelligence and augmented reality. You will be able to use these tools effectively in the classroom.
Creation of STEAM content and activities: being a mainly practical program, you will create content, design learning environments and classrooms, and develop STEAM educational projects.
Evaluation: learn to implement evaluation processes for this methodology, producing reports and reports that reflect progress and achievements in STEAM projects and activities.
Inclusive education: The program promotes inclusive education through universal learning design (UDA). You will be able to adapt your educational approach to meet the individual needs of students and foster a diverse and inclusive environment. In addition, special emphasis will be placed on encouraging the participation of girls and women in the STEAM field.
Education for Sustainable Development: the master's degree addresses the Sustainable Development Goals and their integration into education. You will design teaching units and projects that promote the responsible use of resources, responsible consumption and quality education.
The Master in STEAM Education is an official degree with the following characteristics:
ANECA certification
Certified by the National Agency for Quality Assessment and Accreditation, under the Ministry of Education.
European recognition
Title that can be homologated and recognized in any country of the European Higher Education Area (EES).
Access to doctorate
It allows you to access a doctorate in education.
Points for oppositions or contests
Official master's degrees are valid for the merit scale of public administration teaching competitions.
What is the online methodology like?
Flexible
Live virtual classes that you can connect to from anywhere and on any device.
Close
You will have the support of our expert teachers who will facilitate your learning, as well as an accompanying tutor who will guide you and help you achieve your goals.
Functional
The virtual campus will be your learning platform where you will find the subjects you are going to take. In addition, you will have access to the library, a community area to contact other students, and 24-hour assistance.
Curriculum
Obtain 60 ECTS credits.
Upon completion of this program, the student receives the official Master's Degree in STEAM Education issued by the Universidad Europea .
Module 1. Practical aspects of the STEAM educational approach
Module 2. STEAM Learning in the classroom: learning methodologies
Module 3. STEAM education and computational thinking
Module 4. Digital technologies as facilitators of STEAM education
Module 5. Interdisciplinary curricular programming for STEAM education
Module 6. Design and evaluation of STEAM educational projects
Module 7. Universal learning design (UDL) in STEAM education
Module 8. Education for sustainable development (ESD) through STEAM education
Module 9. Professional internships
Module 10. Master's thesis