In the U.S. News & World Report annual college survey, UC Irvine is ranked among the top 50 universities nationally and ranks tenth among all public universities - quite an impressive feat for our young campus.
Established in 1962, UCI Division of Continuing Education has been offering education for adult learners in Orange County for over half a century. Today we maintain over 30,000 enrollments from students worldwide each year and offer hundreds of exciting courses and programs to local, regional and global constituencies.
UCI Division of Continuing Education offers over 60 convenient certificates and specialized studies programs on campus and online designed for the working professional who seeks career advancement and personal enrichment. So if you are trying to start a new career, build a company, or better develop an appreciation of the world around you, UCI Division of Continuing Education has the resources needed to support your undertakings.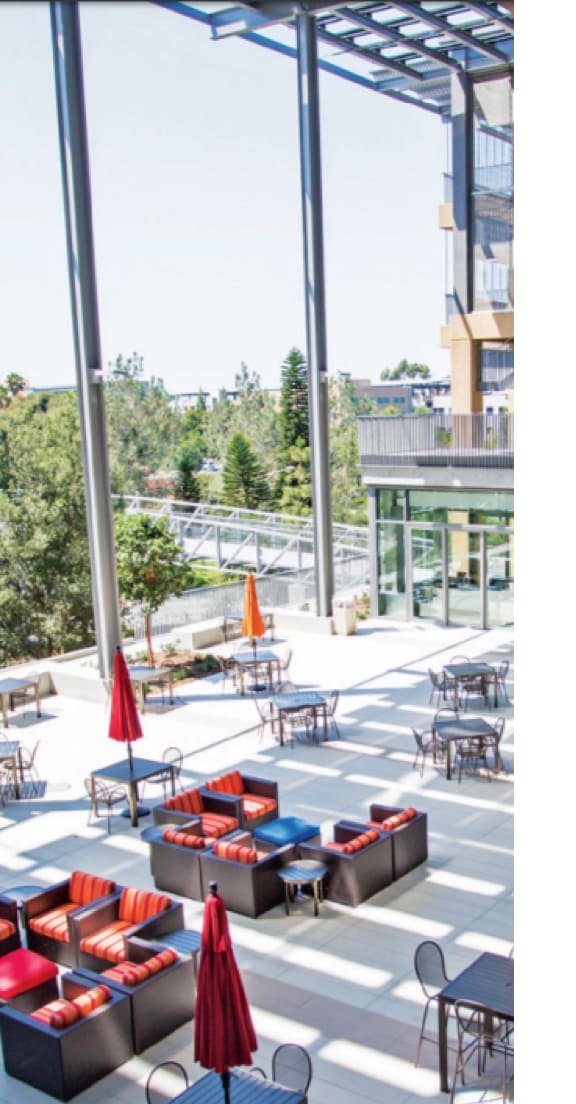 Student Life
Over 600 student clubs and organizations for almost any interest or hobby
Communication Club for language and cultural exchange with UCI students
Anteater sports team events
Recreation Center membership for a nominal fee
UCI campus-wide student events such as Involvement Fair, Shocktoberfest, Celebrate UCI, Summerland, and Relay for Life
Campus libraries, with 3.6 million volumes
Self-Access computer labs for individual study ACTIVITIES
On-campus recreational games such as soccer, volleyball, and basketball
Lecture series, plus music, dance, theater, and other cultural events
Tours to famous destinations, theme parks, museums, beaches, and performances
Picnics, potlucks, beach bonfires, summer pool party, Halloween Festival, soccer tournaments, and more
Personal trip planning by our Activities team, including transportation, directions, lodging, and points of interest
Weekly emails about local events, fairs, and seasonal things to do around Irvine