Master in
Master in Hospitality Management Online
UCAM Universidad Católica San Antonio de Murcia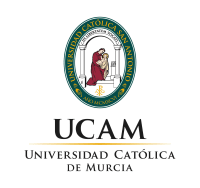 Introduction
Why study Hospitality Management with us?
To become a professional in a competitive sector that is constantly growing.
To develop skills for managing large investments, projects, and teams of collaborators.
Students of different nationalities and active teachers, with knowledge and practical international experience.
Creativity and innovation in the development of products, services, and customers experiences.
Agreements with major companies in the hospitality industry (hotels, restaurant groups, cruise ships, events, retail).
5 months of training and 5 months of international internships.
Why UCAM?
By studying the Master's Degree in Hospitality Management / Máster en Dirección de Hoteles y Empresas de Restauración students will be able to carry out internships in large national and international hospitality companies (hotels, catering groups, cruise ships, catering, events) and learn from great professional mentors. In addition, they will receive excellent personalized attention from the institution.
Ideal Students
The Master's Degree in Hospitality Management / Máster en Dirección de Hoteles y Empresas de Restauración is aimed at university graduates with a passion for the hospitality and tourism sector, with a specific vocation for the planning, development, and management of hotels and catering companies. These students will be able to take the Master's Degree, and they will obtain an official qualification approved by ANECA if they successfully pass all the exams.
Program Outcome
The Master's in Hospitality Management aims to offer students the necessary theory and practical training to achieve, at the highest level, their personal and professional development as managers in companies related to the international hospitality industry.
Therefore, the curriculum is designed to provide students with the necessary knowledge -both theoretical and practical- and to ensure their professional development as future directors/managers. The theoretical section covers all major hotel departments or divisions which enables students to have a thorough knowledge of the daily activity of a world-class hospitality establishment.
The practical section or internship comprises 500 hours and is developed with the collaboration of well-established hotels and hotel chains. The internship becomes the essential part of the student learning process i.e putting all the recently acquired theory into practice. This practical experience is crucial for students' employability as it broadens their vision of the hospitality industry.
Curriculum
Modules
I. Hotel Sector and Catering Companies 3 ECTS
II. Commercial Management 7 ECTS
III. Operations Management 9 ECTS
IV. Economic and Financial Management and Cost Structure 7 ECTS
V. Quality Management and Sustainability 3 ECTS
VI. Management Skills and Human Resources Management 5 ECTS
VII. External Internships 20 ECTS
VIII. Master's Thesis (TFM) 6 ECTS
Internship
UCAM's career services will be available for students including the SOIL – "Orientation and Work Placement Service" of UCAM, "Portal de Empleo" – the university's employment portal – and the "Network of Recruiting Erasmus", a service that promotes international students' employment in top companies throughout Spain.
Career Opportunities
Both the theoretical knowledge, and the practical training in the Master's Degree in Hospitality Management facilitate access to the labor market, both in the private and public sectors.
Our postgraduates meet the demands of a wide range of professional profiles. The knowledge and skills obtained at the Master's allow students to occupy leading positions in prestigious hospitality companies and to set up their business plans as entrepreneurs.
Our students search for their internships -in the country of their choice- with the assistance of the Master's Coordinator. We always aim for students to apply for an internship in 5-star hotels or in a leading international chain where there might be opportunities for future employment.
At the end of the program graduates are qualified to become:
Director of Rooms
Director of Food and Beverage
Director of Marketing
Director of Sales
Director of Finance
Director of Purchasing
Cost Controller
Quality Manager
Accounting Manager
Front Office Manager
Public Relations / PR Manager
Reservations Manager
Revenue Manager
Groups and Conventions Director
Director of Operations
Director of Human Resources
Community Manager
Guest experience Manager/Director