Master in
Professional Master in Sustainability, Entrepreneurship, and Technology
Tomorrow University of Applied Sciences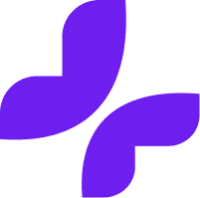 Introduction
Address the Challenges of Tomorrow with a Remote Professional Master in SET
Speed up your impact in sustainability, entrepreneurship, and technology with our online Professional Master in SET. If you'd like to drive success in changing times and gain the 21st-century skills and mindset to create a more sustainable future, we have a fully accredited degree program for you.
Sustainability Education
The Sustainability pillar in the SET program provides you with the competencies that enable you to consider more sustainable ways of doing business. It's focused on the future, with an emphasis on environmental protection and the creation of a more environmentally and socially equitable society through creating and maintaining sustainable business models.
Entrepreneurship Education
The Entrepreneurship pillar in the SET program will help you build up new business knowledge, entrepreneurial skills, attitudes, and worldviews that enable you to design, develop, and launch your own business. We built the curriculum around sustainability and sustainable ways of doing business, hoping you'll apply these approaches to your next impactful venture.
Technology Education
The Technology pillar in the SET program teaches how harnessing the power of tech can lead to sustainable solutions and societies. You'll approach the area of technology from a variety of perspectives. By completing our challenges and also deep-diving into the technical aspects of tech, you'll gain the skills and mindset to develop the technological solutions that our society needs.
Finances: Here is how ToU can support you
The financing options are designed to meet different requirements. With three different scholarship opportunities, early-bird reductions, a referral program, tax refund, and payment variations, ToU has got you covered!
Curriculum
Change Through Challenge
Unlike traditional master's degree programs, we built our curriculum around six research-based pillars. Our challenge-based approach and belief in flexibility allow your learning journey to be individualized and change with you. You'll leave the program with a lifelong community and the resources to make a long-lasting impact.
Entrepreneurship or Corporate Track?
The future depends on vision; it requires us imagining a new and better world and finding the people who can make it happen. Whether you go the entrepreneurship or corporate route, ToU will prepare you to make an impact. You'll leave the program with much more than a degree — you'll be equipped with the skills, insight, and entrepreneurial mindset to drive change in an existing business or bring new business ventures to life. Some of our learners enter the program with one track in mind and, throughout the experience, move in a different direction. That's what we call a successful learning journey.
Program Specs
With our Professional Master, you'll be prepared to take on the corporate or entrepreneurial world and confront the challenges our society is facing while building a successful career of purpose. Join a community of change-makers and help drive the impact our world needs.
Career Opportunities
How your Job could look like after the Corporate Lab
Business Developer
Marketeer
Project Manager
Growth Manager
Product Manager
Consultant
How your Job could look like after the Entrepreneurial Lab
Founder
Freelancer
Chief of Staff
Director of Operations
Creative Director
Managing Director