Bachelor's in
Bachelor of Science in Artificial Intelligence & Sustainable Technologies
Tomorrow University of Applied Sciences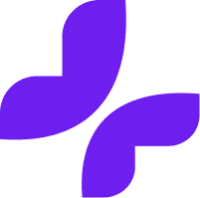 Introduction
Data scientists and engineers are excellent problem solvers and master thinking skills with a hands-on mentality. They understand, analyze, and use data to build technology that makes our lives easier.
Pursuing an online Bachelor's Degree with one of our three tracks will guide you to become the next unicorn our society needs. You'll achieve this with your community of international and mission-driven change makers and through our modern learning method.
Accelerate Your Impact in a Global Community
During our programs, you'll attend online discussions, study from wherever you are, and interact virtually with mentors and classmates. Choose a degree that sets you apart and prepares you to make an impact in Responsible Entrepreneurship, Sustainable Product Management, and Artificial Intelligence & Sustainable Technologies.
Build a Unique Mix of Competencies
As part of our interdisciplinary learning approach, you'll explore multiple topics and fields simultaneously. Many modules offered by the Responsible Entrepreneurship, Sustainable Product Management, Artificial Intelligence & Sustainable Technologies curricula intertwine so that you graduate with a broader perspective.
Your unique path to becoming a creator of change:
Your journey starts: Discover you purpose

You'll decide within your orientation semester whether you want to be an entrepreneur, product manager or tech developer, and choose the focus that fits your purpose and desired outcome.

You find your path: Learn, connect, and engage with peers

After your orientation semester, you and your fellow learners community will solve learning challenges together and sharpen your change-making competencies in the fields of entrepreneurship, product, and technology.

You graduate: You're on your way to change the world

After six semesters you'll take the leadership skills, mindset, and tools you've learned to start your impact-driven and transformational career.
Finances: Here is how ToU can support you
The financing options are designed to meet different requirements. With four different scholarship opportunities, early-bird reductions, the income share agreement, a referral program, tax refund, and payment variations, ToU has got you covered!
Career Opportunities
Software Developer
Software Engineer
Data Engineer
ML/Machine Learning Engineer
Business Analytics Engineer
Business Intelligence Engineer