MSc in
MSc Epistemology Ethics & Mind (Online Learning)
The University of Edinburgh - School of Philosophy, Psychology & Language Sciences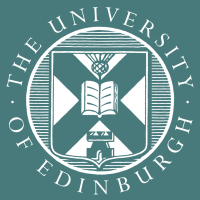 Introduction
This innovative online programme offers you a thorough grounding in contemporary philosophical research. It allows you to take advantage of Edinburgh's remarkable range of expertise in the core philosophical areas of:
Epistemology
Ethics
Philosophy of mind and philosophy of cognitive science
Our state-of-the-art e-learning software and extensive digital resources allow you to gain a world-class graduate qualification online.
You will also benefit from the flexible structure of the programme. You will develop your own specialised interest under the expert guidance of our distinguished academics.
Curriculum
Online learning
This is an online-only programme that will be taught through a combination of:
short video lectures
web discussion boards
video conferencing
online exercises
You will have regular access both to faculty and dedicated teaching assistants, including one-to-one interactions.
You will also interact with other students on the programme as part of a dedicated virtual learning environment.
Compulsory courses
You will study compulsory courses in philosophical methodology and the areas of:
Epistemology
Ethics
Philosophy of mind and philosophy of cognitive science
Options courses
Advanced, optional courses are available in:
Philosophy of science
Philosophy of religion.
Possible exit routes
The programme is also available as either a:
Postgraduate Certificate (PgCert) - 9 months
Postgraduate Diploma (PGDip) - 21 months
Dissertation
In taking the full MSc (2 years), you will write a dissertation on a research topic developed in consultation with your supervisor.
Program Outcome
The MSc in Epistemology, Ethics and Mind aims to:
provide you with a broad knowledge of contemporary philosophical work in epistemology, ethics, philosophy of mind and cognitive science.
provide a basis for research in philosophy, especially in the core areas of philosophy constituted by epistemology, ethics and philosophy of mind and cognitive science.
provide a broad grounding in the research methods of philosophy.
develop your analytical skills.
Career Opportunities
This programme provides you with a range of knowledge and skills to prepare you for a variety of career paths, including, but not limited to, further postgraduate study in philosophy.
We have graduates in PhD programmes across the world, including:
University of Oxford
University of Birmingham
University of Illinois
those who have chosen to pursue their studies further at Edinburgh.
Others are teaching philosophy at community colleges and high schools. Our graduates consistently tell us that the skills they have learned through the degree have influenced their thinking both in their careers and more generally through life.
This programme would be an ideal foundation for further graduate work in philosophy.
Scholarships and Funding
Online Learning Scholarships
The University offers several scholarships specifically for online, part-time postgraduate programmes.
UK government postgraduate loans
If you live in the UK, you may be able to apply for a postgraduate loan from one of the UK's governments.
The type and amount of financial support you are eligible for will depend on:
your programme
the duration of your studies
your tuition fee status
Programmes studied on a part-time intermittent basis are not eligible.
Other funding opportunities
Please contact us for scholarships and funding opportunities.