BA in
Interior Design - HND / Associate Degree Course (Online)
The Design Ecademy - Online Design Courses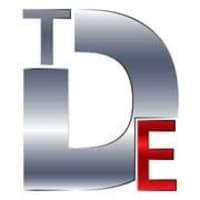 Introduction
This is the perfect Interior Design Course if you are serious about a career in Interior Design and you want to design residential and commercial interiors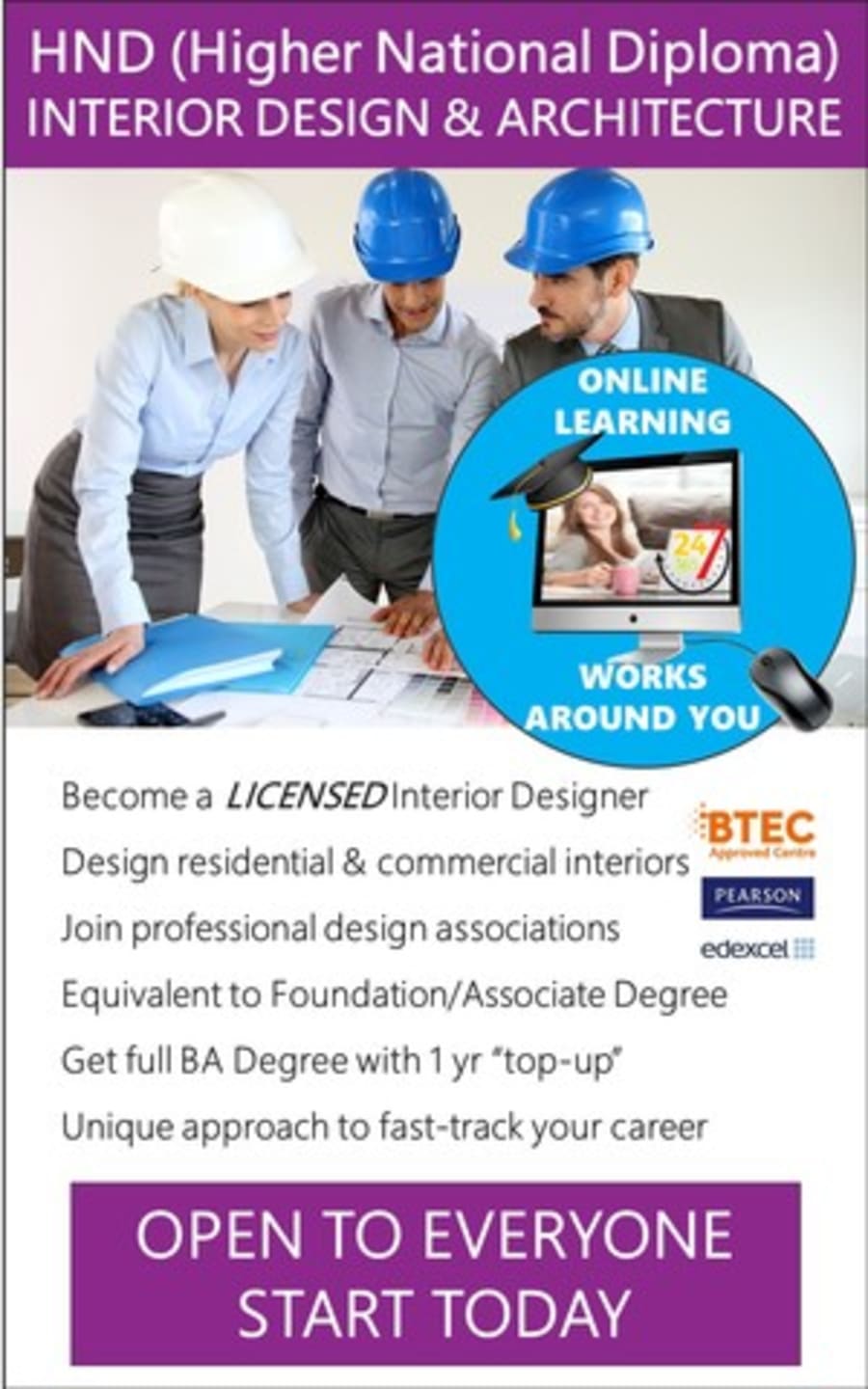 This Interior Design Course is an internationally recognised award that qualifies you to offer both residential and commercial interior design services. This Interior Design Course will train you to work with all the structural elements that define interior space so that you can reshape a building's internal structure and renovate small to medium size buildings. If you want to design kitchens and bathrooms, focus on high-end residential projects or work in the commercial interior design arena – then this is the interior design course for you…
Our HND in Interior Design Course is an internationally recognised award (240 UK University credits/64 US Semester credits) that will enable you to join the Professional Interior Design Associations and it meet most educational requirements where licensing is required. This is a valuable qualification in its own right (equivalent to Foundation/Associate degree) and you can also achieve a full BA (Hons) Degree in interior design with a one-year "top-up" course. What's more you can start today with no previous experience or qualifications.
This HND in Interior Design Course is completed in two stages as follows:
Stage 1 focuses entirely on residential interior design & decoration. This is a comprehensive, stand-alone course in its own right and has been designed to give you a complete and rounded set of skills so you can begin working in the industry once you have successfully completed this stage. You will receive an interim award and you'll have a fantastic portfolio so you can start building valuable experience while you continue learning. All our students find this a very valuable approach.
Stage 2 builds on this foundation but delves deeper into interior design and designing with raw materials so you can create bespoke designs for clients. You will gain a firm understanding of building construction techniques and the way that services are integrated within the structure of a building, so you can make provisions and specify accordingly. And you'll also cover topics related to professional practice such as project management, marketing and other specific business skills to complement your design skills.
SEE WHAT YOU WILL LEARN
Watch our video for more details of the course curriculum and so you can actually SEE what you will learn on this course
Ordinarily, a HND program requires 2 years of full-time study. However, our online HND in Interior Design Course gives you with the opportunity to achieve this award in as little as two years, while continuing to work in your existing employment. You have maximum flexibility because you can work at your own pace and you may continue straight onto the final year of a BA degree at a later stage if you choose. What's, you can start today with no previous experience or qualifications – just a genuine commitment and willingness to learn.
Get our prospectus now for full details of all our Interior Design courses and see what you can achieve….