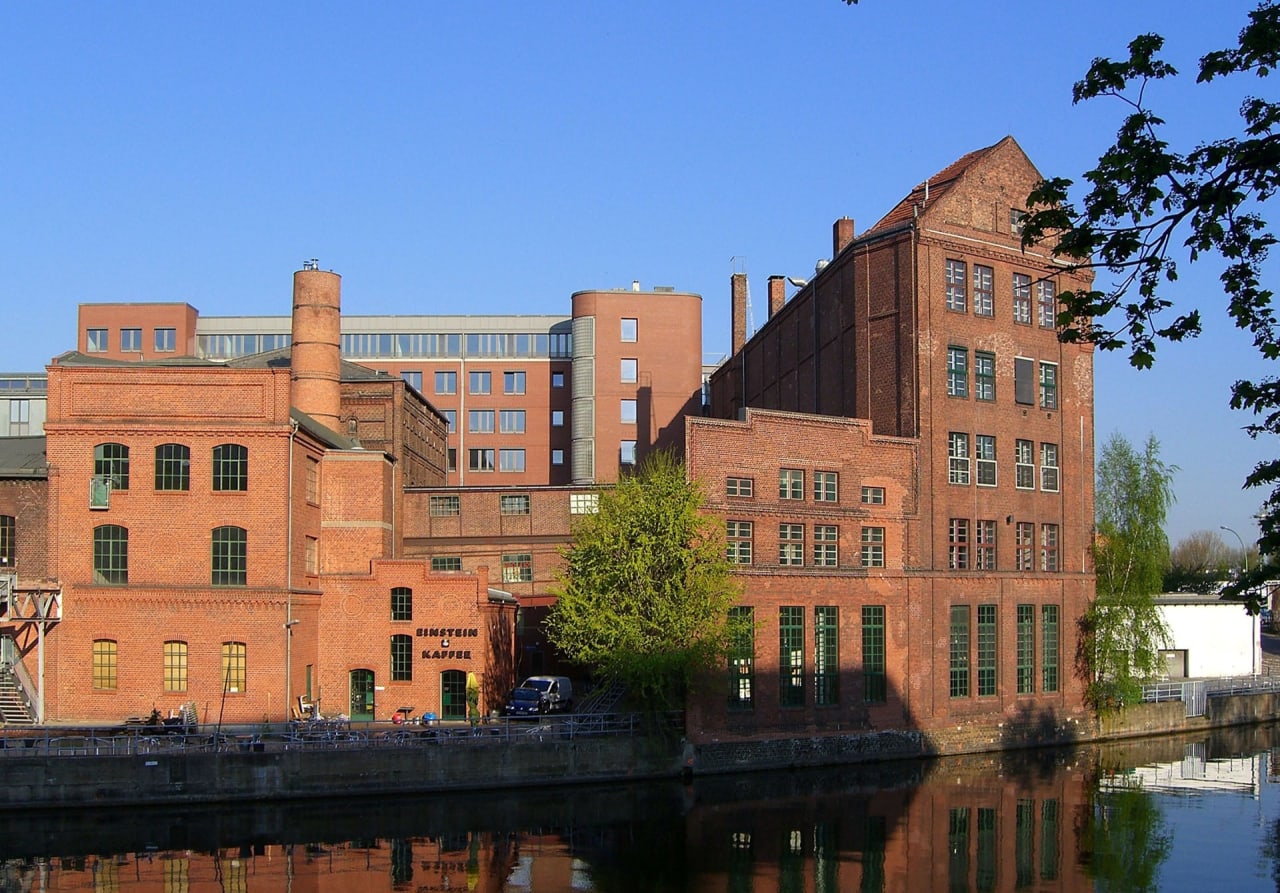 MSc in
Master of Science Business Management Specializing in Sustainable Management (Online)
Steinbeis University – Schools of Next Practices
Key Information
---
Study format
Distance Learning
Tuition fees
EUR 373 / per month *
Application deadline
Request info
Earliest start date
Request info
* Plus a one-time matriculation fee of €250
Introduction
What You Will Learn:
Learn the basics with our compulsory Management Foundation course and study topics tailored to your interests and needs through your chosen specialization, Sustainable Management (Online).
Management Foundation:
Economic, Politics, and Society
Strategic Management
Marketing
Innovation Project
Business Organization
Project Management
Leadership & Communication
Research & Science Project
Philosophy of Science and Research Method
Advanced Statistics
Sustainable Management Specialization:
Across the globe, sustainability has become increasingly important. As a result of this, industries and organizations around the world are now expected to realize and manage the impact they have not just on the economy and society, but also on the environment.
The Steinbeis master's with a focus on Sustainable Management concentrates on the intersection of business and sustainability and provides you with vital information that helps to ensure the long-term viability of your business.
Through a combination of the strong basic knowledge learned from the mandatory business management foundation module and the in-depth understanding of various sustainability issues – including legal regulations in the field of sustainability – gained from your specialization, this course will help you develop strategic and operational concepts to promote sustainability in your business or will encourage you to maybe even start your own sustainable company.
Expand your knowledge in the sustainability field across organizations, industries, and practices, enhance your capabilities in business, consulting, and ESG (environmental, social, and governance) and establish your transition to sustainable business.
Why Study Online?
INSIDER:
S-Next's INSIDER portal makes distance learning easy. Simply log on to your online space and find all your lessons in a simple downloadable format. Skip ahead if you so wish or take time to go back over any difficult lessons as you please — INSIDER allows for total flexibility so that you can work at your own pace. Just remember to submit your assignments by their due date!
At S-Next, we strongly believe that everyone should have the opportunity to continue their studies to further their careers – no matter their schedule. With our online MBA programs, we provide a unique curricular concept that allows for flexible entry, highly developed online learning, and LIVE virtual seminars, so that you can start your degree whenever and from wherever best suits you. Thanks to our diverse format, you will be able to complete your degree at your own pace – which means that you can easily curate your studies to fit around your work and personal commitments.
From your very first day as a student at S-Next, our friendly and supportive faculty members and Student Advisory Team will be on hand to offer their encouragement and insights. Discuss topics explored within your modules through intensive content- and reflection-oriented sessions in our optional Group Study Sessions (GSS) and take part in our mandatory Group Project Sessions (GPS) for personalized assistance in your individual Transfer Project.
Immediate Implementation at your Workplace
Your Transfer Project subject is your choice. Select a topic that not only intrigues and motivates you but also benefits your chosen career path and industry at large. Feel confident in imparting your knowledge directly to the CEO of your organization, if you wish, safe in the knowledge that you have been mentored and assessed by some of the best in the biz.
Advanced Digital Learning Solution
Once you are admitted to and enrolled in our university, you will gain immediate access to top-of-the-range learning solutions designed specifically for this master's degree course. Receive detailed, specialized multimedia materials that will assist you in your respective modules and individual learning – quickly and easily to your computer.
As an international university based in one of the most exciting cultural hubs in Europe, we welcome an extremely diverse group of students from various parts of the world and fields of expertise to our campus. Make life-long friends and expand your professional network by taking part in our Personal Learning Journey program's online networking events with current and past Steinbeis pupils.
Because of the way in which this program is structured, it comes at a more affordable price than your average master's program – you will save money by studying from home and not having to incur any moving, living,or travel expenses. To make things even easier, we give you the option of paying your fees all at once, by the semester, or in monthly installments. We also allow an extension of program duration for up to one whole year, free of charge.
Steinbeis University - Schools of Next Practices
At Steinbeis University - Schools of Next Practices, we help people find their path and have a positive impact on the world. By implementing our core study concept, the 5 Circles, into your life, you can and will succeed in reaching the Next Level of your professional life and personal journey. Make our 5 Circles — PURPOSE, CONTENT, TRANSFER, METAVERSE, and SUSTAINABILITY — your daily drivers to pave the way for your career.
Envision your PURPOSE and shape your life and career to fit your ultimate end goal with the support of the highly experienced lecturers and expertly trained student advisory team at Steinbeis University - Schools of Next Practices.
Strengthen your professional and personal qualifications and reach your Next Level through contemporary study CONTENT. Put the latest industry-led innovations and insights learned in the classroom into practice, thanks to our unique TRANSFER-oriented teaching method, and become part of the METAVERSE —the future of work — with our immersive technologies and diverse, digitally taught subject matter. The instructive knowledge and future-oriented perspectives gained during our innovative study programs are guaranteed to ensure your compatibility with modern-day working environments and job roles.
Use the knowledge and qualifications acquired during and after your time at Steinbeis University - Schools of Next Practices to go forth and make a real SUSTAINABLE difference to the world — socially, environmentally, and economically.
Curriculum
Core Course:
Economic, Politics, and Society
Strategic Management
Marketing
Innovation Project
Business Organization
Project Management
Leadership & Communication
Research & Science Project
Philosophy of Science and Research Method
Advanced Statistics
Specialization Course:
Sustainability in Society, Economy & Organization
Sustainable/Responsible Management
Sustainable Entrepreneurship
Sustainable Growth Strategies
Sustainable Finance & Risk
The Future of Business Organization
Change Management
Organizational & Decision Making Techniques
Scholarships and Funding
Find out if you are eligible for a scholarship so that you can save up to 25% off your tuition fees.
Because Steinbeis University – Schools of Next Practices is part of the Steinbeis Foundation, candidates can apply to the Steinbeis scholarship fund. Through this fund, a selection of students showing academic merit and outstanding interpersonal skills can save 25% off of their total tuition fees.
Scholarships are allocated based on motivation, personal and professional achievements, as well as academic excellence. Scholarships will be awarded to candidates from any educational or vocational background.
Career Opportunities
Your Profile:
You have a passion for sustainability and corporate social responsibility, and a desire to make a positive impact through your work. You're interested in fields such as renewable energy, waste reduction, circular economy, green marketing, or sustainable supply chain management. You're forward-thinking and innovative.
Your Career Prospects:
Sustainability Manager
Environmental Manager
Corportate Social Responsibility Manager
Sustainability Consultant
Energy Manager
Sustainable Supply Chain Manager