Master in
University of Hull MSc in Digital Transformation
Stafford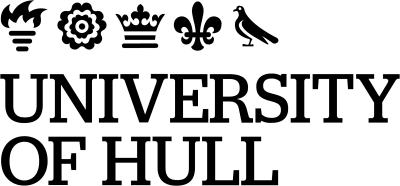 Key Information
---
Study format
Distance Learning
Application deadline
Request info
Earliest start date
May 2023
Introduction
The Masters in Digital Transformation from the University of Hull teaches how to analyse the impact of technology inside an organisation. It focuses on how new technology can affect an organisation's power dynamics, its structure, how data is exchanged and the impact it has on the working relationships between people. Organisations today are looking to expand their digital operations and use digital technology in effective and meaningful ways and this degree is ideally suited for individuals looking to fill that role.
Studying an Online Masters in Digital Transformation helps build an understanding of the relationship between the environment and the organisation, utilising that knowledge to identify future technologies with the highest potential to optimise business operations and strategy. Learn systems thinking and apply it to analyse problem situations and challenges in different ways.
Curriculum
Benefits of an Online Masters in Digital Transformation
The MSc in Digital Transformation degree will examine how new technologies can disrupt operations and create resistances to organisational change that lead to unintended consequences.
Study a broad and deep subject matter of emerging technological domains such as blockchain, AI, quantum computing and augmented reality. Learn to think reflectively about technology, its ethical quandaries and how to create digital strategies that around cyber-security threat prevention.
With a Masters in Digital Transformation, become central in planning, exploring, strategising and executing digitalisation activities within an organisation.
Program Outcome
What you'll learn from the Online Masters in Digital Transformation
Identify organisational challenges and opportunities created by disruptive digital technologies
Analyse data and present it to aid in organisational decision-making
Digitally analyse social media metrics to segment and classify online customer behaviour
How to implement cyber-awareness programmes improve organisational resilience towards cyber-security threats
Career Opportunities
Information systems manager
Cyber-Security Manager
Digital Tranformation Manager
Information Systems Analyst
Information Technology Manager