BSc in
BS in Entrepreneurship
Spring Hill College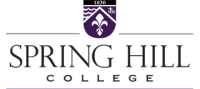 Introduction
Develop Entrepreneurship Skills and Small Business Management Strategies
In the Bachelor of Science in an Entrepreneurship degree program, you'll experience a high-quality curriculum that provides you with practical skills and tools to make informed business decisions surrounding business ventures. You'll graduate ready to start your own business or advance your business career.
The entrepreneurship program's expert faculty are committed to helping you put your learning into practice, activate the theories, and graduate as an agent of change who is ready to thrive in the marketplace.
Online Entrepreneurship Courses with Flexibility
As you complete your online courses for the bachelor's degree in entrepreneurship, you'll receive individualized support from both faculty and staff. As part of online learning with Spring Hill College, you can expect:
An asynchronous format. Listen to lectures, read texts, and complete coursework on your time.
Full-time and part-time program options.
An experienced and dedicated faculty.
A collaborative and diverse learning experience.
Curriculum
Entrepreneurship Major Curriculum
10 major-related courses
120 total credits
Spring Hill College's online entrepreneurship courses encourage your entrepreneurial mindset and skills development while considering your impact on society. Apply your knowledge through an internship in your field, which takes place at a site convenient for you.
Our Innovative Courses Include:
Entrepreneurial Strategy
eCommerce
Social Entrepreneurship
Program Outcome
What You'll Learn
Through the online entrepreneurship degree program at Spring Hill College, you'll study social entrepreneurship, marketing management, and e-commerce principles, so you'll be prepared to stand out.
Program Outcomes
Understand the fundamentals of entrepreneurship and small business management.
Recognize the impact of entrepreneurship on business and society.
Develop a financial model for a new business venture.
Assess a small business and provide recommendations.
Work with a team to develop and pitch a new business idea.
Career Opportunities
Careers with a Bachelor's Degree in Entrepreneurship
Advance in your career or run your own business with Spring Hill College's entrepreneurship program. Networking opportunities with local business leaders could even jump-start a new career path.
More people transitioned into entrepreneurship in 2020 than in 2019 or previous years.1 Reflecting this growth, management positions are projected to add over 505,000 new jobs through 2029.