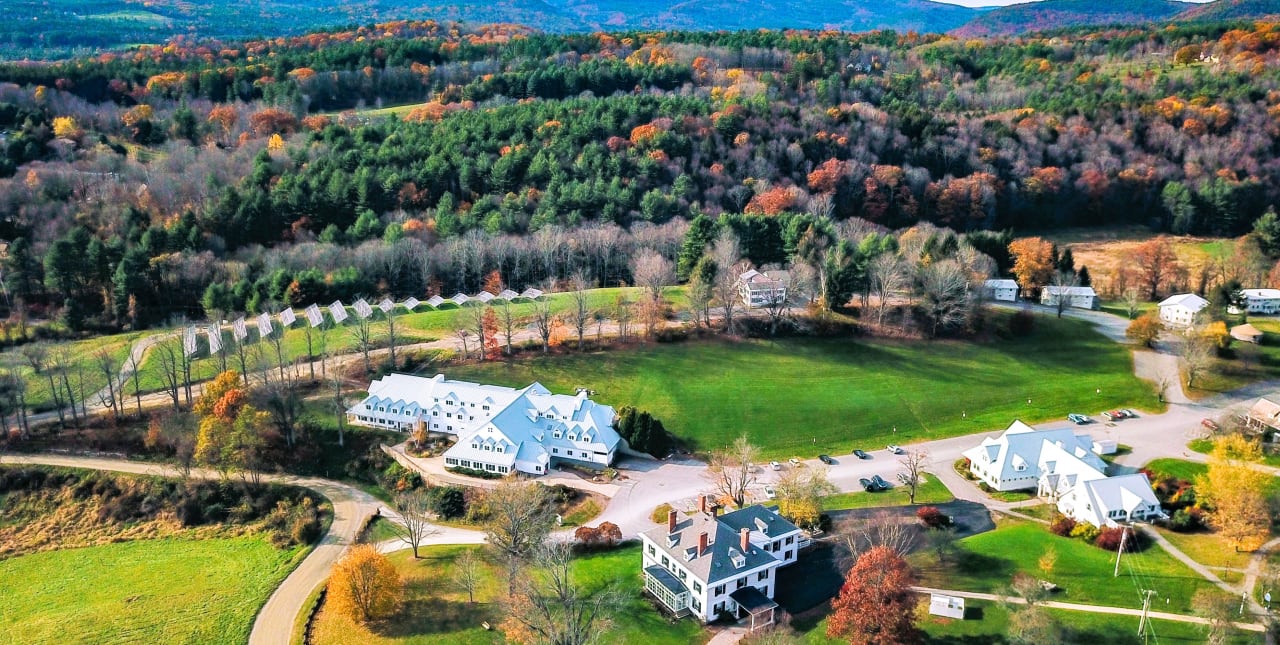 MA in
Master of Arts in Sustainable Development Practice (Full-Time)
SIT Graduate Institute

Key Information
---
Application deadline
Request info
Earliest start date
Request info
Introduction
Learn how to integrate policy, scholarship, ethics, and participatory practice to achieve sustainable development goals.
Please note that SIT will make every effort to maintain its programs as described. To respond to emergent situations, like COVID-19, however, SIT may have to change or cancel programs.
Why A Master In Sustainable Development Practice?
Grounded in SIT's unique brand of experiential, place-based learning, explore how global health crises, economic inequality, natural resource degradation, and political and ethnic conflict are interconnected, requiring a new generation of highly educated, innovative, multidisciplinary development practitioners.
Starting in Quito, Ecuador, a city high in the Andes, you will explore the challenges of one of the most biodiverse countries in the world while learning from faculty, guest lecturers, and experts in the field. Study ecological impacts, forest regeneration, sustainable land practices, and conservation on an excursion to northern Ecuador's patchwork of cloud forests. Excursions may also include trips to the coast.
Spend your second semester in Africa, splitting your time between Kampala, the capital of Uganda, and the smaller river city of Lilongwe, Malawi. For 15 weeks, you will engage in comparative analyses of how economics, resource management, health policy, and trade are affected by local needs, diverse livelihood practices, cultural identities, and varied histories of colonization and resistance. Though based in the city, you will examine sustainable and regenerative development practices in urban, peri-urban, and rural locations during site visits and fieldwork.
In the final semester of this one-year program, you will spend 10 to 12 weeks in a full-time practicum in a role and location of your choice, drawing from SIT's worldwide professional networks. You will gain the experience and hands-on skills you need to attain your career goals and will also complete a capstone paper.
The SIT Master's in Sustainable Development Practice offers you a chance to obtain professional skills while conducting research and fieldwork in a highly competitive global environment. As a graduate, you'll be prepared to integrate policy, scholarship, ethics, participatory practice, and lifelong learning to achieve sustainable, global development goals in the 21st century.
Program Sites
Quito, Ecuador
In Quito, Ecuador's capital, learn development practice in a multicultural, stratified society that has experienced political upheaval affecting multiple systems. Witness a dominant civilization in crisis, providing key opportunities for you to study how global health, economics, and culture impact the quality of life in urban and indigenous communities.
Excursion highlights may include:
Mashpi Shungo Rainforest Biodiversity Reserve
Valle de Intag, Cotacachi
Kampala, Uganda
The national and commercial capital of Uganda, Kampala is an urbane city at the edge of Lake Victoria, Africa's largest lake. Because of its history, politics, geography, and natural resources, Uganda is a compelling location from which to examine the tensions, contradictions, and consequences of the global development agenda. Learn from case studies delving into the core issues of development practice, such as community analysis and assessment; local participation in project design and implementation; and the methods and tools for monitoring and evaluation.
Excursion highlights may include:
Murchison Falls National Park
Nakivale Refugee Settlement
Lilongwe, Malawi
Malawi will provide you with an ideal case study for analyzing the ongoing and occasionally contentious discussions among members of government, civil society, and local citizens on development initiatives. Of particular significance to your master's degree will be the exploration of the ways in which cultural traditions, drought, ecology, migration, and international aid regimes affect agricultural enterprises and natural resource management in an environment of increasing climatic uncertainty.
Excursion highlights may include:
Permaculture Paradise Institute, Mchinji
One-week rural homestay, Ntcheu District
Curriculum
Academics
With SIT's experiential curriculum, you'll learn how to put theory into practice. In addition to core courses, a broad range of elective choices let you focus on courses that will help you meet your career goals.
In this part-time program, you'll earn 36 credits over two years.
Year 1, term 1 – two-week residency in Vermont and online (7 credits)
Theory and Practice of Social Change (3 credits)
Human Flourishing in the Anthropocene: From Development to Regeneration (3 credits)
Foundations in Regenerative Leadership (1 credit)
Year 1, term 2 – online (5 credits)
Economics for Sustainable Development and Regeneration (3 credits)
Regenerative Design (2 credits)
Year 1, term 3 – two-week residency Oaxaca and online (7 credits)
Development and Resistance in Latin America (2 credits)
Communication, Media, and Art for Social Transformation (2 credits)
Science and Appropriate Technology: Oaxaca (1 credit)
Food sovereignty and Agroecology (1 credit)
Migration, Borders, and Transnational Communities (1 credit)
Year 2, term 1 – one-week residency in Vermont and online (6 credits)
Understanding and Designing Social-Ecological Change (3 credits)
Science and Appropriate Technology: Vermont (1 credit)
Choice of either an elective from the MA in Peace and Justice Leadership or the Washington, DC, Field School (2 credits)
Year 2, term 2 – online (6–8 credits)
Learning in Place: Land and Ecology (2 credits)
Monitoring, Evaluation, Accountability, and Learning (2 credits)
Learning in Place: Society and Culture (2 credits)
Optional Washington, DC, Field School course (2 credits)

Advanced Monitoring, Evaluation, Accountability, and Learning
or
Advanced Policy Advocacy Theory and Practice
Year 2, term 3 – online and seminar in Vermont (5 credits)
Participative Action-Research Capstone Preparation (3 credits)
Capstone Paper (1 credit)
Capstone Presentation and Seminar (1 credit)
Program Outcome
What you'll learn
Lasting change requires participation from all interested parties. Learn the tools of participatory inquiry and design to develop collaborative solutions that benefit multiple stakeholders.
Get conceptual and practical tools to understand and directly engage with the complexity of today's systemic problems.
Identify gaps in current sustainable development policy and how innovative eco-social design can be applied in these areas.
Get a global, comparative perspective on sustainable development and regeneration across different geographical, ecological, socioeconomic, cultural, and political contexts.
Develop practical skills in project design and implementation, project management and evaluation, and leadership and innovation.
Apply and integrate systems-thinking and design in the areas of sustainable development and eco-social regeneration, wherever you are based.
Career Opportunities
Career Paths
Students who have graduated with this degree have worked in careers such as:
Career development specialist
Foreign Service officer
Monitoring and evaluation officer
Program manager in sustainability
Program manager in food and nutrition security
Public health analyst with a government agency
Independent consultant in the nonprofit sector
Director, government development policy
Senior policy associate
About the School
Locations
Get hands-on training in different learning contexts.
Vermont
Vermont is at the forefront of sustainability and regeneration. New England is a hotbed of innovation, including transition towns, permaculture (in various forms), community-owned forests (indigenous and beyond), co-housing, cooperatives, local food industries, local artisanal companies, eco-architecture, green energy, and environmental and social justice organizations. SIT's southern Vermont campus is in a strategic position for you to see this innovation firsthand.
Oaxaca
Oaxaca is a thriving hub of ecological and social innovation. You'll engage with social movements and indigenous communities and learn directly from individuals who are creatively responding to challenges.
Washington, DC (Optional)
Those of you wishing to specialize in monitoring and evaluation and policy and advocacy can get firsthand experience in these tools and processes through an optional field course at SIT's Washington, DC Field School.