MSc in
Master of Science in Informatics
San Jose State University - School of Information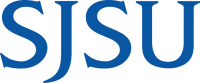 Scholarships
Explore scholarship opportunities to help fund your studies
Introduction
Overview
The Master of Science in Informatics degree program at the San José State University School of Information prepares graduate students for exciting careers focused on analyzing and managing data—and making that data secure and actionable for users within a specific field, such as health or cybersecurity.
The MS in Informatics program is ideal for students with technical and non-technical backgrounds who are interested in exploring connections between people and technology.
Customized Curriculum
All students will build a foundation focused on human/computer interaction and the needs of the end-user. Students will then apply the Informatics skill set in one of two contexts focused on end-users within a specific domain, such as Health (including Telehealth), or with a focus on Cybersecurity and Privacy.
Convenient 100% Online Learning
The Informatics program is delivered exclusively online, meaning everything is offered online—including courses, internships, academic advising, faculty office hours, guest speaker presentations, research assistant opportunities, convocation, and more!
There are no on-campus orientations or other required in-person events. Our students interact with peers and instructors through web conferencing, social networking platforms, a web-based learning management system, and other interactive environments.
Most course content is delivered asynchronously, giving students the freedom to access the course at any time they choose, from any location. Some courses also include occasional "live" synchronous sessions.
Our school's graduate programs received a score in the Exemplary range according to the Online Learning Consortium Quality Scorecard.
Program Requirements
The Master of Science in Informatics program requires the successful completion of 30 units. Students have the option to complete classes in 8-week cycles so they can enter the workplace sooner with relevant skills. This offers the possibility of completing the degree in 12 to 18 months.
However, the degree is built to meet the needs of students who want a faster pace and those who need to go through more slowly. A student must take all the Foundations and Skills courses, but can take them over 2 years—or even longer—as the courses repeat very quickly and are not dependent on each other.
5 Benefits of Our School's Fully Online Delivery Model
Course work and instruction are designed for online learning. Our instructors are experts in online teaching and only teach online courses.
Technology is at the forefront of everything we do, with dedicated resources to support the adoption of new technologies that advance our online learning environment.
All our students are online students, who may live across town or on the other side of the globe, providing a diversity of perspectives that enrich their learning journey.
All of our school's resources are focused on supporting online students, including our career counseling, academic advising, and technology support team.
Our faculty can focus all their time, energy, and creativity on meeting the needs of our online students. Our programs are only offered online.
Informatics Work Environments
The technical and analytical informatics skill set is applicable and transferable to a number of exciting careers across a broad range of industries. A very important area with projected job growth is health. According to the AHIMA, health informatics is "a science that defines how health information is technically captured, transmitted, and utilized (and) applied to the continuum of health care delivery."
Possible careers include:
Computer and Information Research Scientist
Director of Clinical Informatics Research
Health Informatics Director
Nursing Informatics Specialist
User Experience Researcher
Web Application Developer
Admission Requirements
Applicants who meet the following requirements will be considered for admission in the MS in Informatics program:
A bachelor's degree from any regionally accredited institution in any discipline with a GPA of at least 2.8 at the bachelor's degree institution or in the last 60 semester or 90 quarter units. Course work completed after the bachelor's degree will be included in the calculation; therefore, if the post bachelor's degree coursework causes the GPA to fall below 2.8, it will be cause for denial. (GPA can be raised by taking classes at any regionally accredited institution. The classes must be used in a degree program at that institution. They cannot be professional or personal development classes.)
Excellent knowledge of HTML 5 and CSS (either from a class or work experience).
A general understanding of computers and technology. See Technology Literacy Requirements.
Access to a computer with Internet connection and appropriate software. See Home Computing Requirements.
International applicants must have a TOEFL score of 600 (paper version), 250 (computer version), or 100 (Internet-based); or an IELTS score of 8.
Note: We do not require a GMAT or GRE test, letters of recommendation, a statement of purpose, or a resume. Therefore, please do not include any of these in your application.