MSc in
MSc Sustainability and Environmental Management (Online)
Rushford Business School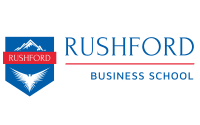 Introduction
Sustainability has become a critical issue for businesses because advanced technologies such as artificial intelligence pose a significant threat to the environment. Companies need to prioritize sustainability initiatives to reduce their carbon footprints and maintain a long-term brand reputation. Big companies, including Microsoft and Amazon, are taking the initiative to address environmental concerns; for example, Microsoft has committed to going carbon negative by 2030. A couple of years down the line, these companies would need experts to align their business goals with environmental goals. They will need skilled practitioners deft in sustainable value chain management, and sustainable business management, among others. It is high time to tap the opportunities by pursuing professional studies in this domain.
Rushford's MSc in Sustainability and Environmental Management Program aims to provide learners with a thorough understanding of business sustainability in the context of environmental policy development. In the modern competitive environment, sustainability has become a key issue in the business landscape, requiring entrepreneurs to innovate energy-saving processes, optimize raw materials and other resources, and embark on a useful waste management system. The Program adequately conflates research interests and industry needs by providing a range of general and specific courses. It tries its best to meet the evolving needs of modern businesses.
The program will equip you with a range of skills and capabilities integral to comprehensive environmental management in a firm. You will get a comprehensive overview of environmental, social, technological, and political issues that organizations face in managing business procedures in national and international contexts. An integrated approach will provide you a broad framework encompassing major business aspects.
Ideal Students
Who Is This Program For
The program is suitable for:
Graduates seeking to pursue an advanced degree course in the field of environmental management.
Professionals aiming for senior leadership roles in reputed multinationals.
People interested in learning different aspects of business sustainability and its impact on various business processes.
Learners enthusiastic about making businesses more suitable for societies.
Mid-level managers seeking to hone their entrepreneurial capabilities.
Curriculum
Rushford's 60 ECTS (One-year) MSc Sustainability and Environmental Management comprises 15 courses – 5 Core Courses and 10 Sustainability and Environmental Management specific courses.
To be qualified for 60 ECTS MSc, you must complete all 15 courses. Each course comprises of 4 ECTS.
90 ECTS top-up program (18 months) takes you to an advanced level in Sustainability and Environmental Management field. It provides you an opportunity to choose another 5 of 10 electives in Sustainability and Environmental Management related field along with a Master thesis of 10 ECTS.
120 ECTS top-up program (24 months) provides you an opportunity to research in the field, and allows you to choose another 5 courses with a Capstone Consulting Project of 10 ECTS.
MSc Top-up Programs
MSc Sustainability and Environmental Management also allows an option to top-up programs for 90 ECTS and 120 ECTS.
Generally, it is recommended for Bachelor students with no work experience to opt for higher credits.
Higher credits are also recommended for those who wish to be an expert in field as top-up programs allow you to master the chosen area. 90 and 120 ECTS programs provide you access to advanced level specialised courses along with an opportunity to write Master Thesis, or a Capstone Consulting Project respectively.
Our flexible program structure for Online mode of study permits you to choose for top-up programs after completing 75% of your studies by contacting your Student Success Manager. For On-Campus programs, we recommend that you decide for the program tenure at time of admission.
Our Rushford online programs provide you flexibility to complete the degree in an extended duration of 3 years without payment of an additional fee.
Program Outcome
After completing the course, learners are able to:
Gain a thorough knowledge of best practices in sustainable development and corporate social responsibility.
Apply knowledge to integrate social and economic concerns of a business with environmental aspects.
Understand environmental legislation in different countries of operations.
Apply environmental assessment at different levels of business decision-making.
Conduct research to innovate sustainable business processes.
Career Opportunities
57 % of respondents confirmed that companies have included sustainability issues in strategic planning- McKinsey Survey 2010.
As more and more companies are paying heed to social responsibility and environmental concerns, the need for environmental specialists is likely to skyrocket. After completing the course, you will have the option of joining private firms, NGOs, government concerns, and other organizations, such as Amazon and Microsoft, who are on a spree to sustainability initiatives. You can also begin your consultancy, and work as an independent environmental consultant.
Some of the profiles you might prefer are:
Environmental Scientist
Lecturer
Environmental Consultant
Conservation Hydrologist
Waste Management Director
Environmental Journalist
Agroforester
Sustainability Specialist