MSc in
MSc Strategic Management (Online)
Rushford Business School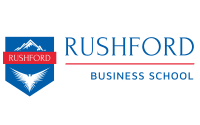 Introduction
Rushford's MSc in Strategic Business Management is a comprehensive program providing you with a critical understanding of the strategic business environment. Strategic management has become crucial because of fast-changing business needs, cut-throat competition, and dynamic forces that call for in-depth knowledge of social, political, economic, and legal environments affecting business conditions internally and externally.
Whether you are an entrepreneur, a consultant, or a manager, this course will help you understand practical approaches to solving business issues irrespective of context or time. You will get a chance to interact with leading practitioners and world-class academicians and adopt a fresh perspective of a particular business scenario.
The Program's curriculum is in sync with industry needs and was designed with the help of top business analysts and international firms. A wide range of electives makes the Program extremely customizable to fulfill your personal objectives.
Ideal Students
Who Is This Program For
Entrepreneurs seeking to hone their skills in strategic planning and strategy development processes.
Graduates looking for rewarding career options in different fields, such as healthcare, finance, marketing, and others.
Professions wishing to attain senior leadership positions by pursuing an advanced course in strategic management.
Mid-level managers looking forward to enhancing the company's profitability in the long run.
Curriculum
Rushford's 60 ECTS (One-year) MSc in Strategic Business Management comprises 15 courses – 5 Core Courses and 10 Strategic Business Management specific courses.
To be qualified for 60 ECTS MSc, you must complete all 15 courses. Each course comprises of 4 ECTS.
90 ECTS top-up program (18 months) takes you to an advanced level in Strategic Business Management. It provides you an opportunity to choose another 5 of 10 electives in Strategic Business Management field along with a Master thesis of 10 ECTS.
120 ECTS top-up program (24 months) provides you an opportunity to research in the field, and allows you to choose another 5 courses with a Capstone Consulting Project of 10 ECTS.
MSc Top-up Programs
MSc in Strategic Business Management also allows an option to top-up programs for 90 ECTS and 120 ECTS.
Generally, it is recommended for Bachelor students with no work experience to opt for higher credits.
Higher credits are also recommended for those who wish to be an expert in field as top-up programs allow you to master the chosen area. 90 and 120 ECTS programs provide you access to advanced level specialised courses along with an opportunity to write Master Thesis, or a Capstone Consulting Project respectively.
Our flexible program structure for Online mode of study permits you to choose for top-up programs after completing 75% of your studies by contacting your Student Success Manager. For On-Campus programs, we recommend that you decide for the program tenure at time of admission.
Our Rushford online programs provide you flexibility to complete the degree in an extended duration of 3 years without payment of an additional fee.
Program Outcome
After completing the course, learners are able to:
Understand theories and concepts in strategic business management, and implement the same to solve pertinent business problems.
Implement analytical tools of strategic management to provide a suitable strategic direction to the business
Understand strategy formulation and implementation in real-world business conditions.
Integrate knowledge from other disciplines, such as Finance, Marketing, and Operations to make crucial strategic decisions.
Use strategic thinking to thoroughly analyze business issues.
Interpret various aspects of strategic management, such as strategic planning, innovation strategies, mergers and acquisitions, and competitive business advantage.
Career Opportunities
$124,375 is the average annual salary of a strategy manager in US – Data from Indeed
There is no denying that strategy managers and analysts have an excellent career scope because strategy is all-pervasive in business processes. Reputed domestic and multinational firms need strategic thinkers to create a forward-focused vision, and track the firm's progress based on strategic goals.
The course will holistically hone your skills in different aspects of strategic planning, such as innovation strategy, marketing strategy, and global business strategy. It will give you a broad overview of business strategies, and strategic alternatives available at each phase of the business process. You will be able to create lasting value for the organization by drafting compelling strategic plans. It will help you aim for high-end companies like Apple, Google, Amazon, and Microsoft.
Pursuing the program will significantly enhance your employability in a demanding business landscape. Some of the options you can pursue are:
Chief Operating Officer
Department Supervisor
Business Analyst
Risk Manager
Data Scientist
Strategic Planner
Operations Manager
Business Development Manager