Master in
International Master in Fashion Management Online
Rome Business School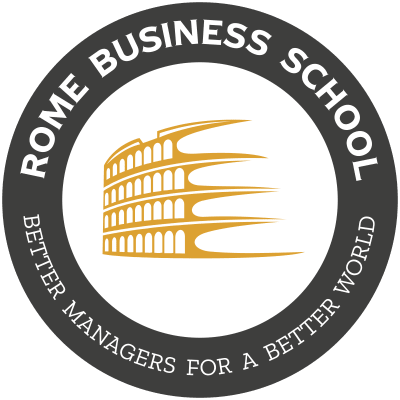 Key Information
---
Campus location
Italy Online, Italy
Study format
Distance Learning
Application deadline
Request info
Earliest start date
Oct 2023
* scholarship up to 25%
Introduction
Please note: this program is taught entirely in English.
Training of excellence paid internships, career service, international networking, and many other benefits from your professional and personal development. Teaching formulas for every demand.
The global fashion market is worth roughly three trillion US dollars each year, representing 2% of the world's Gross Domestic Product. The prime contenders among this rich industry's sub-sectors are womenswear (621 billion), menswear (402 billion), childrenswear (186 billion), and sportswear (90.4 billion).
To get an idea of the overall magnitude of the value created, just consider that wedding apparel on its own generates a sales volume of 57 billion US dollars, not to mention all those activities that are usually only partially associated with the fashion world, such as beauty products and some trendy household accessories.
Furthermore, Italy is definitely the right place to deepen one's knowledge of and study fashion management, due to both tradition and culture, and economic factors. In the past, the fashion market has consistently represented one of the most important fields of the Made in Italy domain; the same can be said today, as 2017 sales figures total 87 billion euros (an increase of 3% over 2016).*
But fashion is not only about numbers; it's about creativity, passion, ways to socialize and express oneself. For these reasons and because of this complexity, it is essential to gain a good knowledge of the types of management, communication, and marketing that make up the fashion universe, just as it is to learn to understand the types of technological innovation related to it.
The Rome Business School's Online Master in Fashion and Design Management is geared to provide all the tools necessary to interpret, forecast, and follow this sector's phases and trends, and is aimed at students, professionals, and entrepreneurs in the fashion, design, and luxury industries who wish to acquire the basics of and the ability to interpret the evolution of this special market, setting up and maintaining successful businesses.
Curriculum
Contents
The Fashion Market
Managerial Competencies
Fashion Products
Fashion TouchPoints and Communication Strategies
Technological Innovation in Fashion
Fashion in the Made in Italy Domain
Rome Business School Distance Learning with LIVE lectures
Training effectiveness, care, and economy
The Rome Business School courses are available in the distance learning formula. The School not only provides teaching materials but also includes live online lesson opportunities and the continuous assistance of a personal tutor. This didactic option ensures thus big training effectiveness, is economically advantageous and allows you big flexibility in studying. Rome Business School distance learning programs are designed to provide you with the maximum support and success in learning, also if you do not physically attend the on-campus lectures.
Live online lessons
You will be able to follow lessons by professors and experts from the comfort of your home or wherever you are, with the same training effectiveness as the on-campus course. The Rome Business School uses a cutting-edge online platform for distance-learning courses, allowing you to:
Follow lessons with full audio and video;
Participate using real-time audio and video with the instructor and classmates;
Collaborate and share documents.
What do you need?
To get the most out of our lessons, here's all you'll need:
A computer or wireless device with an Internet connection;
An audio connection – either through your computer or phone;
A webcam (optional).
Excellent teaching materials
We will provide you with all of the learning materials from the on-campus program (books, tablet, computer, lecture texts, etc); you will be able to study and practice from the comfort of your own home, on your own time.
Availability of a Personal Tutor
Besides the wealth of learning materials, you will also benefit from the support of a Rome Business School tutor. The tutor will follow you through the course, helping you to achieve success.
Learning tests
For each of the learning modules, you will take contextualized writing tests to keep track of your progress.
A forum dedicated to sharing experiences among students
Through our dedicated online forum, you will be able to talk with and share experiences and ideas with other distance-learning students.
Equal qualifications and certification as the on-campus course
The distance-learning Master program entitles you to the same qualifications and career service assistance as the on-campus program.
Possibility to add classroom lectures
If you want, you can also add to your distance learning, some on-campus lectures, in agreement with our secretary's office, with extremely advantageous conditions.
Career Opportunities
Career service
Participants in the distance learning Master's course are entitled to the same professional opportunities as those in the on-campus course:
International paid internships with leading businesses and organizations in over 130 countries;
Having your CV inserted in the Rome Business School database and distributed to companies, organizations, and headhunters of the Rome Business School's international network;
Free review of your CV;
Support in managing your job interviews.