MA in
International Master in Arts and Culture Management Online
Rome Business School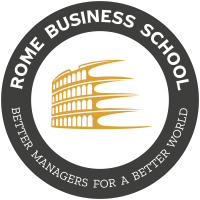 Introduction
Please note: this program is taught entirely in English.
Rome Business School's Online Master in Arts & Culture Management was designed and developed keeping in mind the needs of the ones approaching for the first time to the business of Arts & Culture as well as of the professional figures who already have the first wealth of experience in this field; this exclusive program features the multicultural environment typical of Rome Business School, providing the attendee with a thorough knowledge and crucial skills to start and consolidate a career in the Arts & Culture industry.
In addition, being this master in an online version, you can have quality learning anywhere! We have more than 10 years in online learning education and we are a member of Grupo Planeta de Agostini, the leader in providing programs in online mode, our "distance" courses offer all the contents of classroom learning, in order to use a complete and professionalizing experience.
Curriculum
Program Structure
Rome Business School's Online Master Arts and Culture Management aims to introduce and develop an understanding of the concepts, principles, tools, and techniques of cultural management, and to highlight how to deal with current issues in the field of culture and arts. Moreover, the program will equip professionals with analytical and managerial tools expected to help them design effective management strategies while organizing cultural events and managing cultural institutions, galleries, theatres, and museums.
Program Outcome
Learning Objectives
At the end of the course of study, the participants will learn to:
Develop managerial skills to manage art and culture in a practical way.
Understand and use the tools and techniques of marketing and communication applied in the cultural and artistic field.
Understand and manage various financial aspects related to cultural activities in the global economy.
Understand and appreciate human resource management for creative industries, especially when it comes to volunteers.
Understand and apply different project management techniques for managerial activities related to culture.
Recognize the characteristics of the main artistic and cultural activities and develop effective management strategies.
Develop creative and innovative thinking in the management of the arts and culture sector.
Develop an ethical and socially responsible mentality when conducting activity in the arts sector.
Career Opportunities
With our help, you can create your career strategy via a journey of self-reflection, exploration, and achievement. This program is designed to help you build a solid path towards a successful career and professional future as well as to find opportunities in line with your ambitions and expectations. In particular, the school offers the following services to the enrolled students:
Individual Career Counselling Meeting
Rome Business School's Official Career Portal
Professional Workshops
Rome Business School's Talent Focus