MBA in
Online MBA in Management Consulting - York St John University (UK)
Robert Kennedy College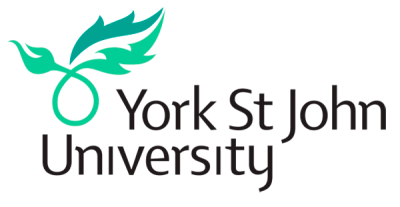 ---
Campus location
Zürich, Switzerland
Study format
Distance Learning
Tuition fees
CHF 15,000 / per year *
Application deadline
Request info
Earliest start date
Feb 2024
* fees are payable in interest free instalments
Introduction
The York Business School MBA in Management Consulting provides students with extensive knowledge and critical understanding of the management consultancy industry and an appreciation of the latest challenges and opportunities. You will gain an understanding of consulting techniques and methodologies and develop a range of transferable skills. The programme provides you with knowledge of the key theories, debates and practices used in management consultancy and you will focus on developing skills and competencies which will be useful for a future career as a consultant.
The programme brings together relevant contemporary academic theory and research with a practical understanding of activities within organisations. You will explore issues that have a significant impact within organisations by working with others and building on both their experiences and your own. The programme provides opportunities for you to work with other leaders and potential leaders. This will be developed by enabling you to share knowledge, relate this to theories developed from relevant research, and learning by practical application.
Much of the learning is developed through the establishment of collaborative learning communities of programme participants and tutors – and you will become part of that community of learning. Your understanding is developed around the key skills, processes and practices of management consulting. Solutions to real problems are suggested, discussed and analysed within the learning community with the support of tutors and fellow learners.
The programme is international in its design and engages with themes on an international basis. Many different cultural contexts are utilised to help provide the setting for discussions.
Curriculum
Duration
Minimum 12 months, maximum 3 years.
Delivery Method
100% online via OnlineCampus (an interactive online learning environment) with intensive class discussion and collaboration.
Places
The number of places per term is strictly limited to 60.
Terms
Four terms per year (winter, spring, summer and autumn).
Rankings
Accreditation and Recognition
This programme is offered in exclusive partnership with York St John University. After successfully completing your studies at Robert Kennedy College, you will receive a degree from York St John University which is duly accredited by the British Government. York St John University degrees are recognised worldwide.
For more information about the programme, click here!
Program Outcome
On completion of the programme, you will be able to critically evaluate a range of theories and models relating to organisations, management consultancy, innovation and change, and apply these to real-life situations in order to inform your decision making. The network that you will develop over the duration of the programme often continues to be a supportive and strong community of practice post-graduation.