Postgraduate Certificate in
Postgraduate Certificate in Advanced Networking (CCNP Enterprise)
Open University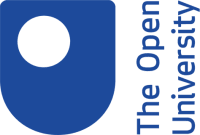 Introduction

Focused on current and in-demand industry certification from Cisco, this qualification offers a route into a masters programme as well as attractive commercial accreditation. The certificate fully incorporates the Cisco CCNP Enterprise discipline (Cisco Certified Network Professional). It takes a systemic technology-focused approach to enterprise-based infrastructure network management, as well as offering a route into a computing masters degree.
Key features of the course
Study both CCNP Enterprise associated certifications.
Explore current network engineering technologies.
Use remote labs to develop and enhance your technical skillset.
Develop your postgraduate academic profile in enterprise networking.
Curriculum
Course details
To gain this qualification, you need 60 credits as follows:
60 credits from:
Advanced networking (CCNP Enterprise) (T829)
Program Outcome
The learning outcomes of this qualification are described in four areas:
Knowledge and understanding
Cognitive skills
Practical and professional skills
Key skills