Diploma in
Diploma of Higher Education in Computing & IT and Mathematics
Open University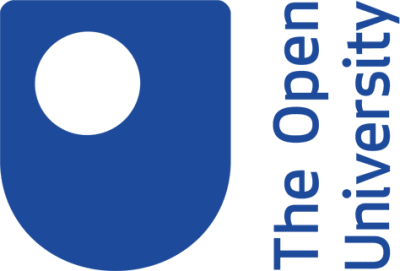 Key Information
---
Campus location
Online United Kingdom
Study format
Distance Learning
Tuition fees
GBP 6,924 / per year *
Application deadline
07 Sep 2023
Earliest start date
Oct 2023
* cost per year full-time; £3,462 - cost per year part-time
Introduction
This is one of several subject combinations available in our Diploma of Higher Education in Computing & IT and a second subject (W42). With this diploma, you can specialise in an area of computing and IT and combine it with either pure mathematics or applied mathematics, dividing your time equally between subjects.
Key features of the course
Offers a 50:50 split between computing & IT and mathematics
Provides a choice of computing & IT topics to focus on
Builds a solid foundation for further study
Accessibility
We make all our qualifications as accessible as possible and have a comprehensive range of services to support all our students. The Diploma of Higher Education in Computing & IT and a second subject uses a variety of study materials and has the following elements:
studying a mixture of printed and online material – online learning resources may include websites, audio/video media clips, and interactive activities such as online quizzes
using mathematical and scientific expressions, notations and associated techniques
working in a group with other students
using and/or producing diagrams and/or screenshots
undertaking practical work
finding external/third party material online
using specialist software (for example the Design/Engineering Studio).
Program Outcome
This qualification develops your learning in four main areas:
Knowledge and understanding
Cognitive skills
Practical and professional skills
Key skills
The level and depth of your learning gradually increase as you work through the qualification. You'll be supported throughout by the OU's unique style of teaching and assessment – which includes a personal tutor to guide and comment on your work; top quality course texts; e-learning resources like podcasts, interactive media and online materials; tutorial groups and community forums.
Curriculum
Course details
This degree has two stages, each comprising 120 credits.
You'll start Stage 1, with two 30-credit computing & IT modules followed by two 30-credit mathematics modules.
In Stage 2, you'll study 60 credits in a specific area of computing & IT and complete your diploma with a 60-credit module in either applied mathematics or pure mathematics.
Prepare for OU study with an Access module
We offer two starting points depending on how confident you are or how long it's been since you last studied. Choose to dive straight in at Stage 1, or if you'd prefer some extra preparation, you can get started with an optional Access module.