Certificate in
Certificate of Higher Education in Economics and Personal Finance
Open University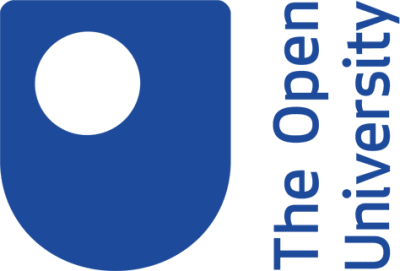 Key Information
---
Campus location
Online United Kingdom
Study format
Distance Learning
Tuition fees
GBP 6,924 / per year *
Application deadline
07 Sep 2023
Earliest start date
Oct 2023
* cost per year full-time; £3,462 - cost per year part-time
Introduction
By studying this certificate, you'll appreciate how economic theory helps understand real-world important issues in areas such as government policy, international trade, business decisions, work and innovation. You'll discover how economics and the economies have evolved over time. This will give you a building block towards acquiring a critical perspective on economics and economic choices for our daily lives. As you're learning about income, expenditure, savings and investments, you'll gain practical tools and ideas on how to manage your own money effectively.
Key features of the course
Understand how economic theory relates to a variety of real-world topics in society.
Introduces statistical methods and how to apply them to actual economic problems.
Develop introductory skills in analytical thought, numeracy and data analysis that are valued by employers.
Learn practical skills enabling you to manage your money better.
A nationally recognised qualification in its own right, this certificate of higher education is also equivalent to the first third of the BA (Honours) Economics.
Accessibility
We make all our qualifications as accessible as possible and have a comprehensive range of services to support all our students. The Certificate of Higher Education in Economics and Personal Finance uses a variety of study materials and has the following elements:
studying a mixture of printed and online material. Online learning resources may include websites, audio/video media clips, and interactive activities such as online quizzes
face-to-face tutorials/day schools/workshops and/or online tutorials
using mathematical and scientific expressions, notations and associated techniques
using technology for research purposes involving access to catalogues and databases online
working in a group with other students
using and/or producing diagrams and/or screenshots
using specialist software (for example to analyse economic data)
finding external/third party material online
continuous and end-of-module assessment in the form of essays, short answer questions, and in some cases an examination
using feedback: continuous assessment involves receiving detailed feedback on your work from your tutor and using this feedback to improve your performance
engagement with learning and assessment within a pre-determined schedule or timetable – time management will be needed during your studies and the University will help you to develop these skills.
Program Outcome
This qualification develops your learning in four main areas:
Knowledge and understanding
Cognitive skills
Practical and professional skills
Key skills
The level and depth of your learning gradually increase as you work through the qualification. You'll be supported throughout by the OU's unique style of teaching and assessment – which includes a personal tutor to guide and comment on your work; top quality course texts; e-learning resources like podcasts, interactive media and online materials; tutorial groups and community forums.
Curriculum
Course details
This certificate of higher education has one stage comprising 120 credits.
Prepare for OU study with an Access module
We offer two starting points depending on how confident you are or how long it's been since you last studied. Choose to dive straight in at Stage 1, or if you'd prefer some extra preparation, you can get started with an optional Access module.