BA in
BA (Honours) in Social Work (Scotland) (graduate entry)
Open University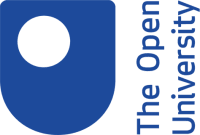 Introduction

This social work qualification is for students who already have a degree in any subject from a UK university. A shorter version of our BA (Honours) Social Work (Scotland) (Q41), enables you to join the programme at a later stage, provided that you meet the entry requirements.
This degree is approved by the Scottish Social Services Council (SSSC), and successful completion entitles you to apply for registration as a qualified social worker, working in either children's or adult services. To take this course, you need to be working in a social care agency in Scotland, whether or not you're sponsored by your employer.
Key features of the course
Continue in your employment while you study, earning while you learn
Study through work-based and distance learning
Develop the knowledge and practical skills that underpin effective practice
Learn to deal professionally with complex, difficult and sensitive issues
Improve your career progression opportunities within social work
Accessibility
We make all our qualifications as accessible as possible and have a comprehensive range of services to support all our students. The BA (Honours) Social Work (Scotland) (graduate entry) uses a variety of study materials and has the following elements:
studying a mixture of printed and online material – online learning resources may include websites, audio/video media clips, and interactive activities such as online quizzes
working in a group with other students
using and producing diagrams and screenshots
undertaking practical work
finding external/third party material online
face-to-face tutorials/day schools/workshops and/or online tutorials
continuous and end-of-module assessment in the form of essays, short answer questions, and in some cases an examination
using feedback: continuous assessment involves receiving detailed feedback on your work from your tutor and using this feedback to improve your performance
engagement with learning and assessment within a pre-determined schedule or timetable – time management will be needed during your studies and the University will help you to develop these skills throughout your degree.
In addition to the above, there are entry requirements for this qualification which include medical criteria; the regulatory body for the BA (Honours) in Social Work Scotland – the SSSC – has guidance on health and disability relating to fitness for professional practice.
Program Outcome
This qualification develops your learning in four main areas:
Knowledge and understanding
Cognitive skills
Practical and professional skills
Key skills
The level and depth of your learning gradually increase as you work through the qualification. You'll be supported throughout by the OU's unique style of teaching and assessment – which includes a personal tutor to guide and comment on your work; top quality course texts; e-learning resources like podcasts, interactive media and online materials; tutorial groups and community forums.
Curriculum
Course details
This version of the BA (Honours) Social Work (Scotland) (Q41) allows you to enter the qualification directly at Stage 2, provided that you meet the entry requirements.