BA in
BA (Honours) in Social Work (Northern Ireland)
Open University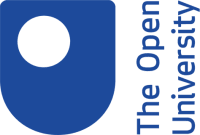 Introduction

Social workers support and protect some of society's most deprived and vulnerable people. It's immensely challenging and rewarding work, requiring a high level of motivation and commitment. Our BA (Honours) Social Work (Northern Ireland) is approved by the Northern Ireland Social Care Council (NISCC), and successful completion entitles you to apply for registration as a social worker. As part of this work-based programme, you'll need to have experience in either working or volunteering in social work or a social care agency. You'll also need the support of a relevant social work/care employer throughout your degree.
Key features of the course
Continue in your employment while you study, earning while you learn
Study through work-based and distance learning
Develop the knowledge and practical skills that underpin effective practice
Improve your career progression and opportunities within social work
Accessibility
We make all our qualifications as accessible as possible and have a comprehensive range of services to support all our students. The BA (Honours) Social Work (Northern Ireland) uses a variety of study materials and has the following elements:
studying a mixture of printed and online material – online learning resources may include websites, audio/video media clips, and interactive activities such as online quizzes
working in a group with other students
using and producing diagrams and screenshots
undertaking practical work
finding external/third party material online
In addition to the above, there may be entry requirements for this qualification, which include medical criteria, set by the regulatory body in Northern Ireland.
Program Outcome
This qualification develops your learning in four main areas:
Knowledge and understanding
Cognitive skills
Practical and professional skills
Key skills
The level and depth of your learning gradually increase as you work through the qualification. You'll be supported throughout by the OU's unique style of teaching and assessment – which includes a personal tutor to guide and comment on your work; top quality course texts; e-learning resources like podcasts, interactive media and online materials; tutorial groups and community forums.
Curriculum
Course details
This degree has three stages, each comprising 120 credits.
You'll start Stage 1 with a module introducing health and social care, followed by a module that introduces social work practice, the key roles, standards of conduct and communication skills for social workers.
Stage 2 starts with a module covering the law and social work and is followed by a practice module which includes an 85-day placement.
At Stage 3, you'll choose one module from a choice of four options, and conclude your degree with a practice module where you will undertake a 100-day placement.
Prepare for OU study with an Access module
We offer two starting points depending on how confident you are or how long it's been since you last studied. Choose to dive straight in at Stage 1, or if you'd prefer some extra preparation, you can get started with an optional Access module.