BA in
BA (Honours) in Classical Studies
Open University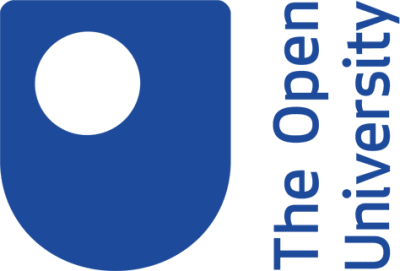 Key Information
---
Campus location
Online United Kingdom
Study format
Distance Learning
Tuition fees
GBP 6,924 / per year *
Application deadline
07 Sep 2023
Earliest start date
Oct 2023
* cost per year full-time; £3,462 - cost per year part-time
Introduction
The ancient Greek and Roman worlds have given us a heritage of extraordinary richness and diversity. This accessible and rewarding course explores classical literature, history, culture, philosophy, art and archaeology through key places and periods–including Pompeii, Roman Britain, Classical Athens, and Republican and Imperial Rome. Your understanding of many aspects of the modern world will be enhanced, as you'll be provided with new perspectives on contemporary societies and cultures.
Key features of the course
Covers the key concepts, theories, methods and debates in classical studies
Explores themes such as Greek myth and Roman imperialism through primary sources and scholarly criticism
Gain valuable perspectives on the origins and development of ancient Greek and Roman societies, and their cultural impact in later periods
Relevant to careers in teaching, museums and libraries, business, the creative industries and many other sectors
Accessibility
We make all our qualifications as accessible as possible and have a comprehensive range of services to support all our students. The BA (Honours) Classical Studies uses a variety of study materials and has the following elements:
studying a mixture of printed and online material – online learning resources may include websites, audio/video media clips, and interactive activities such as online quizzes
finding external/third party material online
online tutorials
using technology for research purposes involving access to journal articles, catalogues and databases online
continuous and end-of-module assessment in the form of essays, short answer questions, and in some cases an examination
using feedback: continuous assessment involves receiving detailed feedback on your work from your tutor and using this feedback to improve your performance
engagement with learning and assessment within a pre-determined schedule or timetable – time management will be needed during your studies and the University will help you to develop these skills throughout your degree
working with specialist reading material
Program Outcome
This qualification develops your learning in four main areas:
Knowledge and understanding
Cognitive skills
Practical and professional skills
Key skills
The level and depth of your learning gradually increase as you work through the qualification. You'll be supported throughout by the OU's unique style of teaching and assessment – which includes a personal tutor to guide and comment on your work; top quality course texts; e-learning resources like podcasts, interactive media and online materials; tutorial groups and community forums.
Curriculum
Course details
This degree has three stages, each comprising 120 credits.
You'll start Stage 1 with a broad introduction to the arts and humanities followed by a choice of two modules.
Next, in Stage 2, you can deepen your understanding of the Classical world and learn Classical Latin and/or Classical civilisation. You can also choose a module in either philosophy, literature, history or religious studies.
Finally, in Stage 3, you'll complete your degree with two advanced modules – the first explores Classical mythology, and the second examines the development and culture of the imperial Roman world.