BA in
BA (Honours) in Business Management (Innovation and Enterprise)
Open University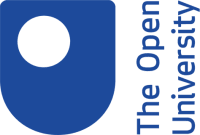 Introduction

What roles do innovators and entrepreneurs play? How do you negotiate creative solutions to 'real world' problems? What makes for a convincing new venture proposal? In this specialist route, you will develop an interdisciplinary perspective on the management of business organisations and a distinctive combination of skills, knowledge and understanding around innovation, enterprise and related fields such as creativity and design. On completion, you will be able to apply your learning to tackle economic, social and environmental challenges and pursue varied career opportunities in tech start-ups, social enterprises, corporations and public sector organisations.
Key features of the course
Explores and analyses the interdisciplinary nature of business management
Explores how innovation and entrepreneurship operate in a wide variety of contexts
Has a strong emphasis on creativity, design-thinking and tackling big societal challenges
Equips you with a range of skills valuable to a broad range of organisations and for your own innovative and entrepreneurial venture
Accessibility
We make all our qualifications as accessible as possible and have a comprehensive range of services to support all our students. The BA (Honours) Business Management uses a variety of study materials and has the following elements:
studying a mixture of printed and online material – online learning resources may include websites, audio/video media clips, and interactive activities such as online quizzes
using mathematical and scientific expressions, notation and assorted techniques
working in a group with other students
using and producing diagrams or screenshots
undertaking practical work
finding external/third party material online
using specialist software.
Program Outcome
This qualification develops your learning in four main areas:
Knowledge and understanding
Cognitive skills
Practical and professional skills
Key skills
The level and depth of your learning gradually increase as you work through the qualification. You'll be supported throughout by the OU's unique style of teaching and assessment – which includes a personal tutor to guide and comment on your work; top quality course texts; e-learning resources like podcasts, interactive media and online materials; tutorial groups and community forums.
Curriculum
Course details
This degree has three stages, each comprising 120 credits.
You'll start Stage 1 with a 60-credit introductory business and management module.
Thereafter, for your remaining 300 credits, you'll combine the study of business and management with the principles of innovation and design thinking, as well as entrepreneurship theory and practice.