Master in
Master of Education in Educational Leadership
North Central College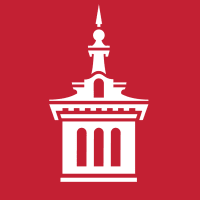 Introduction
Master of Education in Educational Leadership with Eligibility for Principal Endorsement
The Educational Leadership program is focused on the moral purpose of building the capacity of our graduate candidates so they can go forward and bring Cultures of Character practices into the heart of their school communities. Our program leaves students with more than just a graduate degree- the Master's Educational Leadership program prepares students for educational leadership by focusing on professional development through real-world experience.
Program Outcome
The emphasis on character combined with culture-building allows future leaders to not only design curricular efforts for character education and Social-Emotional Learning, but also to extend this work throughout all aspects of the school environment.
Identify and develop your own sense of leadership through clarity of your own vision, values, beliefs, and character orientation.
Learn how to create a safe, supportive, and nurturing culture including character frameworks.
Develop your ability to put systems into place and advocate for student-centered cultures of character that promote agency, including story-telling and sharing of best practices.
Advance your ability to create school environments that promote character development through parent and community partnerships, management efficacy, and ongoing school improvement reflective of a growth mindset.
Curriculum
The purpose of the Master of Educational Leadership Degree (M.Ed) is to develop principals and assistant principals who have the vision, perspective, and skills to lead educational communities. The program provides students with an understanding of the school environment and how an administrator--through his/her abilities at the technical, managerial, and institutional levels--creates and fosters a professional learning environment that facilitates the learning of students, teachers, and staff. Students are provided a breadth of theory in leadership as well as a foundation of knowledge, practical experiences, and performances necessary for the enterprise of educational leadership. The North Central College program provides a strong foundation of knowledge, dispositions, and performance based on the Professional Standards for Educational Leaders (PSEL, formerly ISLLC) leadership standards to prepare candidates to become successful school assistant principals and principals. It is also aligned with NELP and Illinois Performance Standards for School Leaders.
The program and its internship requirements can still be completed while employed full-time in a school setting. It does not require a candidate to take a leave of absence. The year-long internship is taken by enrolling in MEDU 691, MEDU 692, and MEDU 693 (optional order as approved).
This one-year internship requires the selection of a principal mentor. As prescribed by the State of Illinois requirements, the principal mentor must have a minimum of two years of experience, an Illinois license, and evidence of student growth in two of the past five years as a principal. As part of the program, candidates will be required to participate in training by certified staff in accordance with provisions of Section 24 A-3 of the School Code (105 ILCS/24A-3). This training will involve the completion of the State-prescribed teacher supervision modules. Students are also required to take Principal exams as designated for the principal endorsement, currently Principal Exam 195 & 196.
The program includes requirements for fulfilling licensure requirements for the principal endorsement.
Candidates successfully completing a principal preparation program shall obtain a principal endorsement and are eligible to work as a principal or assistant principal.
Degree Requirements
The Master's degree in Educational Leadership requires a student to complete 36 credit hours of prescribed coursework. Students who complete the M.Ed. degree in Educational Leadership may earn a principal endorsement on a State of Illinois educator license, a customary requirement to become a principal or assistant principal.
MEDU 500 - Mission-Driven Leadership
MEDU 535 - Supervision and Instruction
MEDU 536 - School, Home, and Community
MEDU 610 - Operations and Management
MEDU 620 - Curriculum and Program Assessment
MEDU 622 - School Law and Policies
MEDU 691 - Educational Internship I
MEDU 692 - Educational Internship II
MEDU 693 - Educational Internship Residency
MEDU 696 - Educational Leadership Capstone