Higher Professional Degree in Network and IT Security
Noroff School of Technology and Digital Media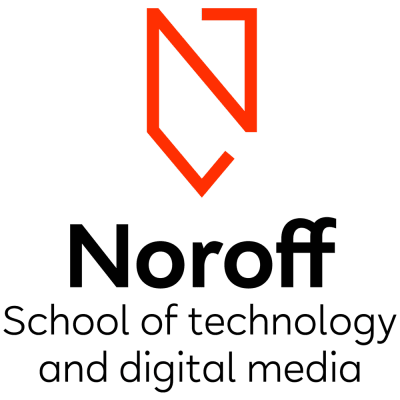 Key Information
---
Study format
Distance Learning
Tuition fees
EUR 14,000 / per semester *
Application deadline
Request info
Earliest start date
Request info
* part-time price: 1,750 Euro per semester
Scholarships
Explore scholarship opportunities to help fund your studies
Introduction
Practical IT education that teaches you to prevent hacking and computer crime. The growing need for IT security competence provides great job opportunities after graduation.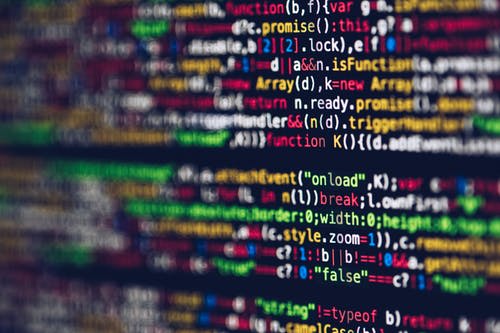 A constant fight against digital attacks
Digital attacks are a real threat to society and businesses. Loss or theft of sensitive data can have catastrophic consequences for companies. Leaking internal documents with market or production plans can have a detrimental effect on a company's competitive advantage in the market. In the worst case, this can cause substantial economic loss, as well as undermining customer confidence in the company.
It is no longer sufficient just to discover an intrusion or intrusion attempt into a computer system - there is a need to prevent your systems from being affected, and prevent further attacks from taking place, resolving problems immediately. Then, those responsible must be held accountable.
Assessing risks and vulnerabilities
The foundation of security lies in assessing risks and vulnerability. Companies employ experts to prevent and protect against digital threats, update and safeguard their systems. A professional with the right knowledge and expertise will be able to evaluate and make decisions about measures to be implemented to secure the company. If procedures used to secure evidence are applied in the correct way, the result can be a prosecution.
In the context of security, it is important to understand how software is created and how network traffic can be monitored. Many security tools, hacking tools, and malicious codes may be encountered in the industry. A sound understanding of programming and strategies to prevent unauthorized access is essential for working in IT security. The objective of the course is that you will develop as a system administrator, develop your own programs, and be able to conduct an investigation.
Program information
Next startup:
October 15, 2019
January 7, 2020
March 3, 2020
August 11, 2020
Duration:
2 years, full-time*
4 years, part-time
*A student who has completed Network and System Administration can apply directly into the second year.
Program language:
Study program structure
The course challenges you with authentic, practical, and relevant activities that give a good insight into the challenges and issues you can expect to work with in the future. There is a heavy emphasis on mastering practical skills. The theory is supported by relevant practical work. The teaching combines lectures, online teaching, and demonstrations.
The first year of the course is identical to Network and System Administration and gives training in computer design, operation, and performance optimization. You will learn how to customize technical network solutions.
The second year of the course focuses on aspects of security. You will learn how to interpret legislation, and how security prevention operates through security routines and assessing risks. There will also be a focus on tools that can be used to collect information about networks and systems.
Courses
Year 1
Problem Based Learning and Project Work
Introduction to Information Security
Operating and File Systems
Microsoft based technologies
Unix based technologies
Network Infrastructure
Study Project 1
Year 2
Security and the Law
Preventive Security
Hacking Tools, Incidents and Response
Security
Programming
Databases
Computer Forensics
Study Project 2
Learning outcomes
The student:
Has knowledge about common terminology and theoretical models used in the administration of ICT systems.
Has knowledge about the different elements and roles in a project, in addition to an understanding of important concepts within information security.
Has knowledge about the interaction between different units, operating systems, file systems, processes, and access controls.
Has insights into relevant rules and regulations, security models, and guidelines in computer networks and systems administration.
Has knowledge about the ICT security industry and an understanding of the need for secure and reliable computer networks and systems that facilitate the integrity, confidentiality, and availability of data.
Has knowledge about vocational updates through practical exercises and sources such as books, articles, journals, the Internet, and other sources of information.
Has insights into the history and diversity of the ICT industry, and its place in today's labor market.
Has knowledge about the evaluation of its own work in relation to the requirements of the ICT security industry, and according to laws and regulations within ICT security.
Can update my own vocational knowledge, practical and theoretical development through practice and participation in conferences, seminars, education, and courses in relevant topics.
Can use theoretical knowledge to configure different operating systems.
Can use theoretical knowledge to implement and manage different components in a computer network, with a focus on security.
Masters different Windows-based and Linux based tools to create and manage common services in an ICT environment and gather information to understand attackers' potential methods and prevent incidents.
Can find technical information through books and Internet-based services such as blogs, forums, and wikis.
Can identify potential security risks and suggest possible solutions.
Can troubleshoot computer networks and devices and map the need for security-related actions.
Can write reports that describe academic choices, reflect over the choices made, and refer to relevant sources of information used in the report.
Has an understanding of ethical principles necessary in the ICT industry.
Has developed the ethical attitude necessary in the ICT industry due to the access to sensitive information that comes with responsibilities within the industry.
Can install and configure different Windows and Linux based solutions in accordance with specifications from customers.
Can evaluate what solutions that best meet the needs of different audiences.
Can build relationships with peers across different categories within the ICT field, such as security, network, software, and hardware vendors.
Can plan and execute ICT security-related tasks both on his/her own, and in teams.
Can cooperate and discuss best practices in relation to requirements in integrity, confidentiality, and availability.
Can develop work methods and outline different services and solutions in accordance with relevant specifications.
Can contribute to development within organizations related to security routines, regulations, and laws.
Career opportunities after graduation
After completing the course, you can choose a variety of career options such as a security employee, an IT security consultant, or an IT coordinator. You also have the option of working as a security advisor or as a consultant in an advice agency regarding IT security, communication, and operation.
Areas of responsibility will vary depending on the size of the company. In smaller companies, a person can take more responsibility and more comprehensive duties. This means working with everything from installation, operation, and optimization of systems, to further developing the company's IT infrastructure. In addition, you can guide, support, and advise within the area of IT security.
Further studies
It is possible to apply for accreditation of certification for Network and IT security and then take a Bachelor's degree in either Digital Forensics, Applied Data Science, or Cyber Security at Noroff University College, with the option of studying on campus or online.
Alternatively, you can apply for the third year of the Bachelor's degree with our partner university, University of South Wales. You can choose between several different specialist areas, for example, a degree in digital investigation, data security, or program development.