Course in
Business English Course Online
The New England School of English On-Line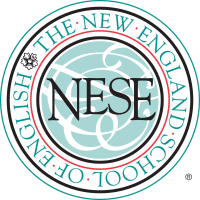 Introduction
This course focuses on the skills required to clearly express and understand views on a wide variety of business topics. Students will gain a greater understanding of US business culture as well as international business trends, and your instructor will help you develop and refine your current level of skills while incorporating the styles and tones of vocabulary and idioms used in different business situations.
Readings, including current articles from respected business journals, will not only improve your English language proficiency but will also expose you to new perspectives and strategies that will augment your business acumen. Finally, just as in a real professional environment, you will be taught to present opinions on a variety of business topics - and how to appropriately respond to them.
50 Minutes per Day - 2 Days per week - 6 Weeks
Learn Effective Business Communication: Both Oral & Written
Participate in Discussions of Topics in Respected Business Journals
Learn to Present Opinions on Current Business Issues
Receive Consistent Correction of Vocabulary, Style, and Pronunciation
All Teachers are Native Speakers (Always)
30+ Years of NESE Curriculum Research & Development Provide Foundation for Course
Certificates Awarded Upon Course Completion
Curriculum
Regardless of a student's stage of professional development, this course provide the opportunity to expand your ability to speak, understand, read, and write business English. However, NESE On-Line does not consider this to be enough; equal emphasis is placed on the subtleties of language and conduct within a business environment. For example, do you close an e-mail in the same way in which you close a business letter? Do you offer a handshake at the end of a meeting or a handshake and a tap on the shoulder? Do the rules apply equally for men as they do for women? Language is not just words and phrases, but it both expresses and reflects the culture in which it takes place. This cultural dimension is not only very important, but it also makes learning the subject more interesting, and we welcome you to this interesting subject of Business English.