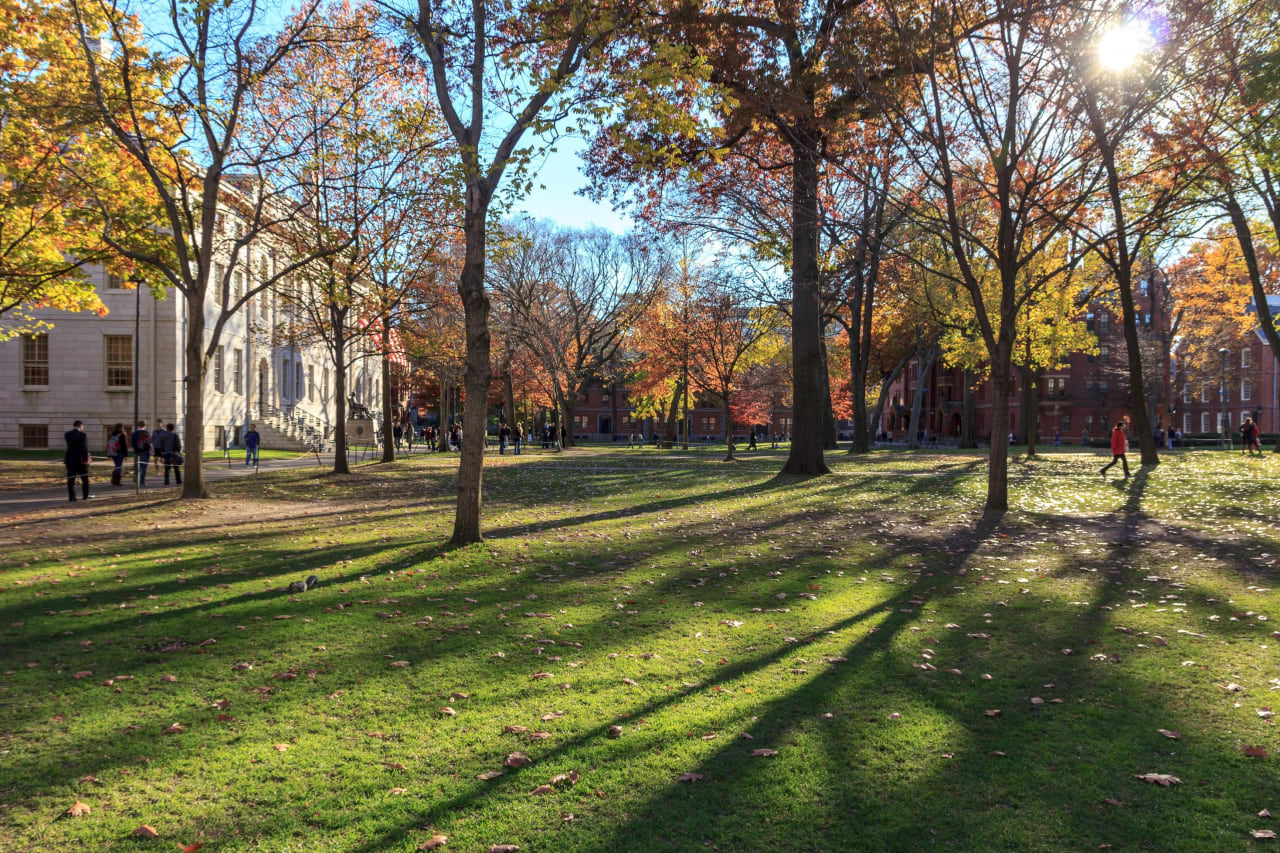 Master in
Master of Divinity (M.Div.)
NationsUniversity
Key Information
---
Study format
Distance Learning
Tuition fees
USD 450 / per quarter *
Application deadline
Request info
Earliest start date
Request info
* Application fee: $25
Scholarships
Explore scholarship opportunities to help fund your studies
Introduction
NationsUniversity offers affordable, accessible, and accredited online programs. All of our programs are 100% online and self-paced. Study when and where you want according to your schedule.
NationsUniversity's donors are dedicated to our approach to teaching scripture and believe God's Word is the key to a better world. These generous donors are willing to pay for your first three months of study. This gift allows you to study without any cost except the $25 registration fee.



These donors are willing to invest in you and help you earn a Biblical education so you can change your world. At the end of your first quarter, you will be in a position to make a decision that is best for you.



All new students not eligible for other discounts who register on or after August 3, 2019 are eligible for this gift. This offer ends December 31, 2019.
Would you like to be a minister, lead a non-profit mission, become a missionary, or begin a career path to teaching religious studies? These are examples of some of the positions our online religious studies program may open for you upon your graduation.
The NationsUniversity Bachelor of Religious Studies program provides an accessible and affordable path to earning a degree online. You will develop Biblical knowledge and skills through a self-guided study with qualified faculty to assist you in the development of exegetical and hermeneutical methods.
All faculty in the program are acquainted with online teaching, thus providing you with the best possible guidance. All NU programs include your textbooks with the cost of tuition. The textbooks are provided through an online library that is supported by University patrons. Also, translation tools are made available at no cost for ESL students.
Within our Master of Divinity degree program, you will develop the practical skills for your future career. Your understanding of sacred texts and scripture will be enhanced. Assisted by our international faculty drawing upon expertise from various ministries and mission fields, you will have the possibility to deepen your knowledge and to develop critical thinking skills.
For more peer support and additional information, check out our NU Facebook page or sign up for informative emails about our programs.
What is a Master of Divinity Degree?
NationsUniversity's Master of Divinity program seeks to train Christian leaders that are inclined to apply Christian living and ministry. The University's Master of Divinity program is an 84 credit hour program designed as a general ministry professional degree.
NationsU offers you a flexible way of acquiring an M.Div. degree entirely online. Our program gives you the perfect opportunity to combine your studies with your life needs.
If you are working a full-time job or living in the mission field, it is difficult to drop everything and go to a campus program. Everyday NU is educating students living in difficult places and reaching people who typically have no opportunities or no funds for higher education.
NationsU courses are designed to provide an orientation to basic world views, the biblical text, the science of interpreting the biblical text, the setting for ministry in multicultural situations, and principles for Christian ministry. NationsUniversity M.Div. graduates are educationally prepared for the following possible careers as a minister, Bible teacher, or other church leaders.
What Are Our Students Saying about NationsU?
Why take an online degree?
Access the globally recognized American education by living anywhere in the world.
Study at your own pace in the comfort of your home, without changing your lifestyle.
Expand your digital work competencies using digital tools as part of your studies.
Connect online with students from all over the world in an authentic international environment.
How will you study online?
Independent courses offer a chance to focus on studies of your at your own time and pace.
There are no deadlines or semesters to meet.
Interesting, up-to-date online materials to gain knowledge on our online learning platform.
Advisors trained in online education are available to provide full support throughout your studies.
What will you study?
The program features three components: a general foundation for the work of ministry, field-based experience, and in-depth academic training.
The NationsUniversity curriculum is structured to help distance-learning students acquire field experience in their own location, which is normally different and far distant from the U.S. field of ministry.
The curriculum is not organized around a question or theme peculiar to a given culture but is more universal in scope.
The issues of most concerns to the personnel at NationsUniversity are those which are defined by the New Testament. While they include some of the same cultural items, they also include broader, global concerns, such as (1) the deity of Jesus in the face of Muslim, Buddhist, Hindu, or Traditional beliefs, (2) biblical vs. secular ethics, and (3) living as a Christian in an environment dominated by Communist or Muslim ideology.
Admission to the Master of Divinity
Pass two (2) qualifying examinations, and the following:
Admission Requirements:
Submission of an official transcript that indicates completion of a bachelor's degree (minimum 120 credits with appropriate general education courses) or higher degree from an accredited or nationally approved institution.
Completion of 15 credits of Foundations courses (MRS 622, M 1, M 2, M 3, and M 4) with a 3.00-grade point average.
Submission of all required activities, papers, and forum postings associated with the Foundation courses.
Pass two (2) qualifying examinations.
The satisfaction of all financial obligations to the University.
Submission of a TOEFL score of 550 or above or acceptable substitute (80 iBT, 6.5 IELPS, 58 PTE score) by students whose native language is not English or whose undergraduate degree is not in English.
Key Facts
Degree program: Religious Studies Online
Type of education: Master's degree
Degree title: Master of Divinity (M.Div.)
Duration and workload: 120 credits / 4 years
Study location: Entirely Online
Next application period: Open Enrollment
Studies begin: After Completion of Registration
How Do I Register?
You must complete the online registration form at our How Do I Register? page.
For detailed instructions on applying and for example admission criteria visit our Admissions Overview page.
You may begin studying upon completion of the registration process and payment of the $25 USD registration fee.
How Much Does NU Cost?
Registration Fee – A one-time initial registration fee of $25 shall apply to all new students.
Tuition Fee – The tuition of $450 per quarter shall apply to those students identified below in Section 3. The quarterly assessment covers tuition for one course or as many courses as the student desire to attempt in accordance with his or her academic plan of study during his or her academic quarter.
Discounted Groups: Students who reside outside of certain developed countries are eligible for a 100% discount on tuition, not including the registration fee. Click here to learn if you are eligible.