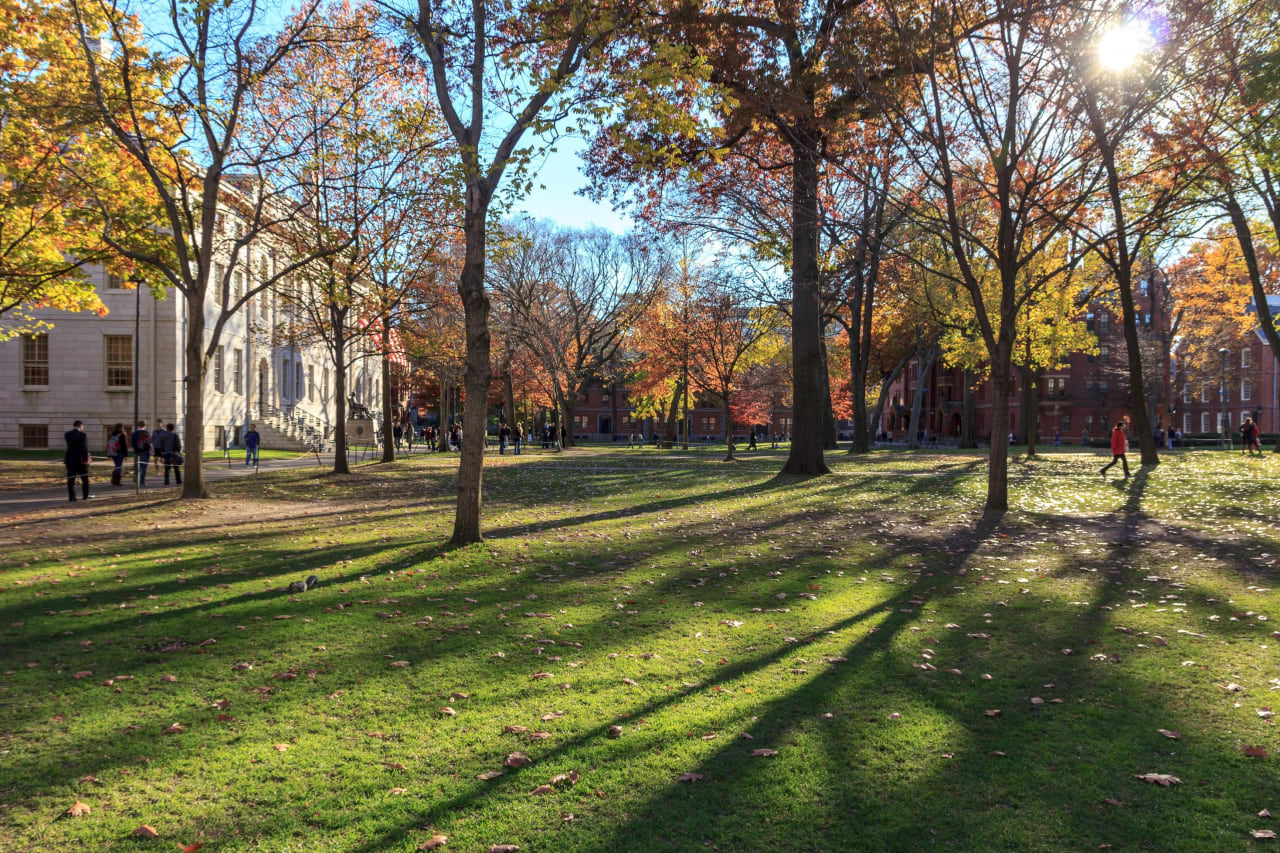 Bachelor of Religious Studies (B.R.S.)
NationsUniversity
Key Information
---
Study format
Distance Learning
Tuition fees
USD 450 / per quarter *
Application deadline
Request info
Earliest start date
Request info
* Application fee: $25
Scholarships
Explore scholarship opportunities to help fund your studies
Introduction
Do you want to study for a BRS degree entirely online? Apply to NationsUniversity!
NationsUniversity's donors are dedicated to our approach to teaching scripture and believe God's Word is the key to a better world. These generous donors are willing to pay for your first three months of study. This gift allows you to study without any cost except the $25 registration fee.



These donors are willing to invest in you and help you earn a Biblical education so you can change your world. At the end of your first quarter, you will be in a position to make a decision that is best for you.



All new students not eligible for other discounts who register on or after August 3, 2019 are eligible for this gift. This offer ends December 31, 2019.
Would you like to be a minister, lead a non-profit mission, become a missionary, or begin a career path to teaching religious studies? These are examples of some of the positions our online religious studies program may open for you upon your graduation.
The NationsUniversity Bachelor of Religious Studies program provides an accessible and affordable path to earning a degree online. You will develop Biblical knowledge and skills through a self-guided study with qualified faculty to assist you in the development of exegetical and hermeneutical methods.
All faculty in the program are acquainted with online teaching, thus providing you with the best possible guidance. All NU programs include your textbooks with the cost of tuition. The textbooks are provided through an online library that is supported by University patrons. Also, translation tools are made available at no cost for ESL students.
Within our Bachelor of Religious Studies degree program, you will develop the practical skills for your future career. Your understanding of sacred texts and scripture will be enhanced. Assisted by our international faculty drawing upon expertise from various ministries and mission fields, you will have the possibility to deepen your knowledge and to develop critical thinking skills.
For more peer support and additional information, check out our NU Facebook page or sign up for informative emails about our programs.
What is a BRS Degree?
The Bachelor of Religious Studies Degree at NaitonsUniversity offers you a flexible way of acquiring a BRS degree entirely online. Our program gives you the perfect opportunity to combine your studies with your life needs. Below are just some of the things you will learn.
Demonstrate an awareness of the content and meaning of the biblical canon.
Apply the tools for sound exegesis of biblical scripture.
Are equipped for personal spiritual formation.
Can critique and use information from a wide range of sources.
Can provide effective Christian leadership in diverse organizations, institutions, and countries.
NU is innovative in its approach; it maintains no brick and mortar campuses and educates you in your home community. During your studies, you will work independently guided by experienced online teaching staff.
What are our students saying about NationsU?
Why take an online degree?
Access the globally recognized American education by living anywhere in the world.
Study at your own pace in the comfort of your home, without changing your lifestyle.
Expand your digital work competencies using digital tools as part of your studies.
Connect online with students from all over the world in an authentic international environment.
How will you study online?
Independent courses offer a chance to focus on studies of your at your own time and pace.
There are no deadlines or semesters to meet.
Interesting, up-to-date online materials to gain knowledge on our online learning platform.
Advisors trained in online education are available to provide full support throughout your studies.
What will you study?
A minimum of 30 General Education credits must be in the following disciplines: arts and humanities, communications, English, mathematics, natural science, and social science.
A minimum of 60 credits is drawn from the category of religion, philosophy, and courses that address worldview, ministry, worship, and biblical exegesis.
Six (6) credits must be in English (comprehension and composition). At least four other categories other than English shall be represented, with a maximum nine (9) credits in any of single category.
Elective courses are customized to gain more in-depth knowledge based on your personal study plan.
Entrance examination
There is no entrance examination. However, formal admission to a degree program requires the successful completion of seven core courses and two proctored exams. All study is independent.
English Requirements
Submission of a TOEFL score of 500 or above or acceptable substitute (61 iBT, 6.0 IELPS, 44 PTE,
Grade level 3 on ACT Compass,
Pre-1 on Eiken English Proficiency Exam,
Secondary school diploma where instruction is in English, or "C" or better in English Composition from an accredited college) by the student whose native language is not English.
Key Facts
Degree program: Religious Studies Online
Type of education: Bachelor's degree
Degree title: Bachelor of Religious Studies (B.R.S.)
Duration and workload: 120 credits / 4 years
Study location: Entirely Online
Next application period: Open Enrollment
Studies begin: After Completion of Registration
How Do I Apply?
You must complete the online registration form at our How Do I Apply? page.
For detailed instructions on applying and for example admission criteria visit our Admissions Overview page.
You may begin studying upon completion of the applications process and payment of the $25 USD application fee.
How Much Does NU Cost?
Application Fee – A one-time initial application fee of $25 shall apply to all new students.
Tuition Fee – The tuition of $450 per quarter shall apply to those students who reside in the top 35 developed countries. The quarterly assessment covers tuition for one course, or as many courses as the student desires to attempt in accordance with his or her academic plan of study during his or her academic quarter.
Discounted Groups: Students who reside outside of certain developed countries are eligible for a 100% discount on tuition, not including the application fee. Click here to learn if you are eligible.