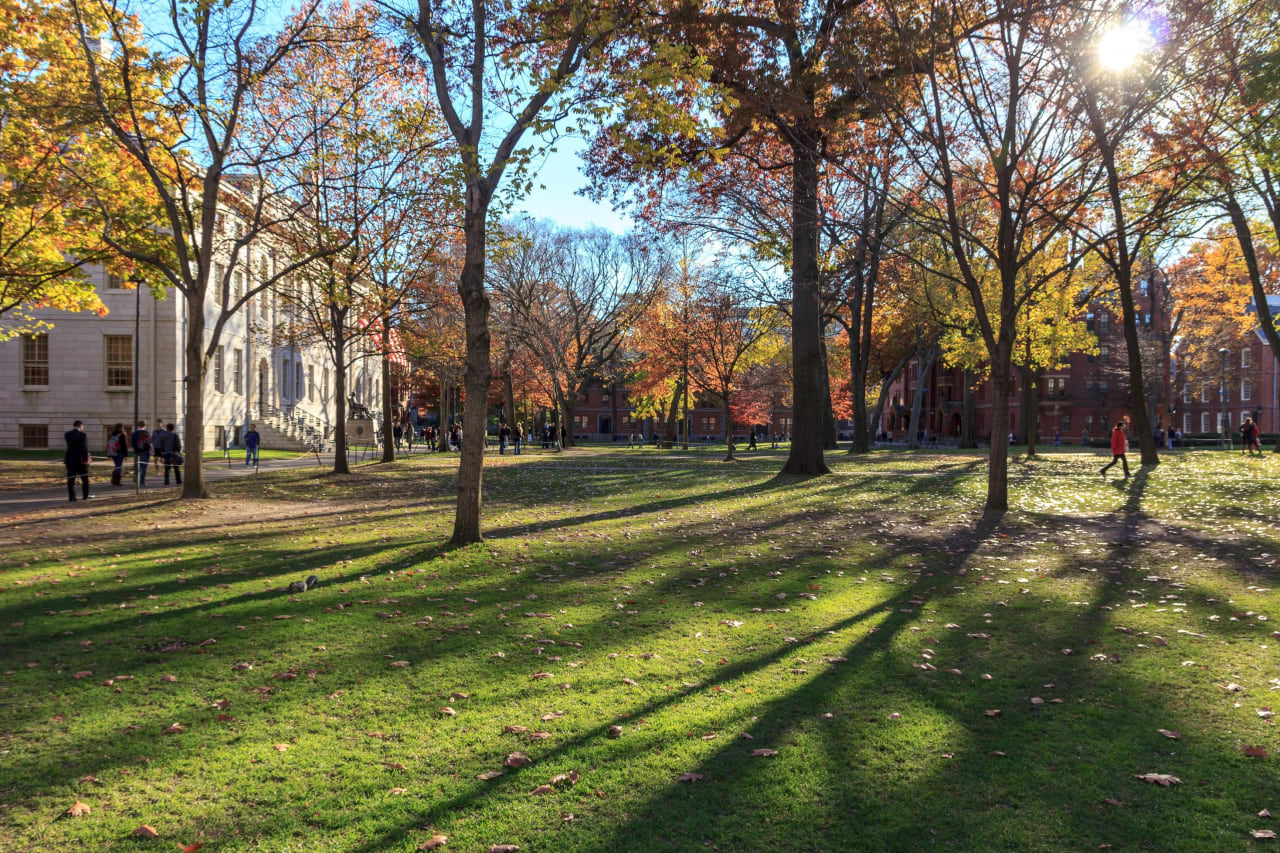 Leadership in an Exponentially Changing World Online Short Course
MIT Sloan School of Management (Get Smarter)
Key Information
---
Study format
Distance Learning
Application deadline
Request info
Earliest start date
Request info
Introduction
Gain the skills needed to strategically lead teams and reach company goals.
A traditional approach to leadership is no longer sufficient in a world that is changing at an exponential rate. Leadership in the 21st century requires continuous learning and adaptation to the evolving landscape, new technologies, and shifting customer preferences.
The Leadership in an Exponentially Changing World online program from the MIT Sloan School of Management provides new approaches for leading teams toward effectively reaching organizational goals by drawing on the 4-CAPS+ Leadership Framework, developed by Faculty Director Deborah Ancona and her colleagues at MIT. Over the course of six weeks, you'll examine your leadership style and how to leverage others effectively — both inside and outside teams and organizations — to aid in successfully addressing and overcoming organizational challenges. At the end of this online program, you'll leave with a digital certificate of completion from MIT Sloan and the executive leadership competencies to mobilize individuals toward change.
Become a more effective, strategic leader
This MIT Sloan online short course is delivered in collaboration with GetSmarter. Learn from industry thought leaders as you develop the distributed leadership skills to lead teams towards reaching organizational goals.
An online education that sets you apart
This MIT Sloan online program is delivered in collaboration with online education provider GetSmarter. Join a growing community of global professionals, and benefit from the opportunity to:
Develop new competencies and earn valuable recognition from an international selection of universities, entirely online and in your own time frame.
Enjoy a personalized, people-mediated online learning experience that supports you every step of the way.
Experience a flexible but structured approach to online education as you plan your learning around your life to meet weekly milestones.
Why choose GetSmarter?
GetSmarter, powered by 2U, is an online learning expert with over 10 years of experience in developing premium online short courses from the world's leading universities and institutions. We are powered by 2U to support you in unlocking your potential through life-changing learning with an immersive and high-touch experience.
We deliver market-led courses that equip working professionals with the expertise required to upskill, reskill or kickstart a completely new career. Through a data-driven approach, we analyze future skills requirements and ensure all courses address this need. We ensure that leading universities and institutions are your expert guides and our people, technology, and resources are your engine – together we power more than just education, we power your potential.
Ideal Students
Is this course for you?
This MIT Sloan online course is designed for professionals looking to improve their leadership and management capabilities, while discovering their personal leadership style. Business leaders will expand and refine their current leadership knowledge, helping them facilitate innovation and adaptation and drive high-performance teams. Mid-level and senior managers will get a chance to engage with other professionals and develop their ability to lead teams more effectively, while meeting business objectives. Aspiring leaders will develop the confidence to demonstrate that they have the skills to lead.
Program Outcome
You'll walk away with:
The ability to lead teams effectively to meet organizational goals.
Newfound knowledge of X-teams to help drive innovation in your organization.
Structures and processes to address organizational challenges, drawing on the 4-CAPS+ Leadership Framework.
The ability to discover and adapt your personal leadership style to be more proactive.
Curriculum
Over the duration of this online program, you'll work your way through the following modules:
Module 1: Your leadership signature
Identify your leadership signature to discover how you could address organizational challenges and opportunities as an incomplete leader.
Module 2: Understanding your organizational context
Explore sensemaking approaches and examine their application in different business contexts.
Module 3: Building relationships within and across organizations
Discover how relating can be used with sensemaking to enable effective leadership.
Module 4: Creating a compelling picture of the future
Investigate how visioning can inspire others with a sense of purpose.
Module 5: Inventing your way to a new future and building credibility
Examine how to mobilize individuals to move toward a vision and adapt to a changing context while leading with integrity.
Module 6: X-teams and your leadership journey
Consider how you can create high-performing teams and develop as a leader.
Please note that module titles and their contents are subject to change during course development.
Manage your time
GetSmarter's learning model is designed to help you, as a working professional, improve your skills without compromising on work and family responsibilities. The course work is broken up into weekly, manageable bite-sized modules, with incremental deadlines, designed to help you pace yourself over the duration of the course and allow you the legroom to work when it suits you best.
At the beginning of each module, you'll be presented with the course content and assignments necessary for completion. You also have access to your Success Adviser who will help you manage your time, and support you with any administrative or technical queries you might have.
Career Opportunities
Seek employer assistance
By improving your skills and industry knowledge, you'll have an influence on the success of your organization. Why wouldn't you ask your boss to help you fund your studies if it's going to have an impact on the way you do business?
Of our past students, 37 percent have received financial assistance from their employers. You can ask for help, too.
If you are a Learning & Development (L&D) manager, or involved in training and upskilling for an organization, you can request information regarding our corporate offering on our GetSmarter for business page.