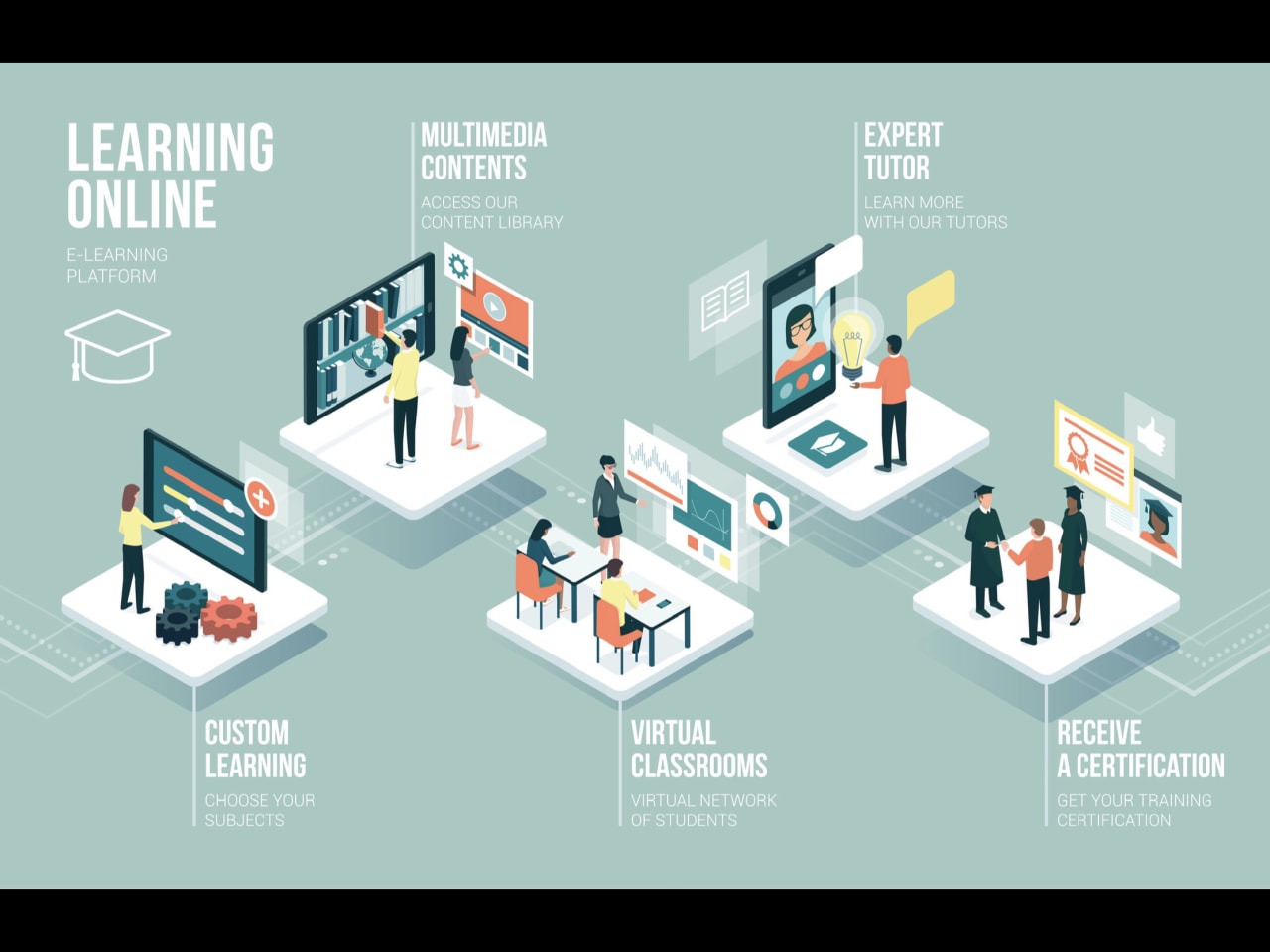 Master in Education Technologies and Instructional Design
MIA Digital University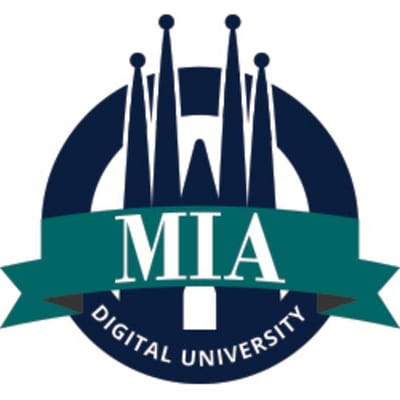 Key Information
---
Study format
Distance Learning
Tuition fees
EUR 2,950 / per year
Application deadline
Request info
Earliest start date
Request info
Introduction
Technology has impacted almost every aspect of life today, and education is no exception. It has also expanded access to education, fostering collaboration among students from all over the world, and steady interaction with instructors and peers through technology-based tools. Technology has also changed the roles of teachers and instructors. The new model of education is based on the development of web-based instructional material to enable students to learn differently and more effectively. However, many teachers do not feel comfortable using this model and are resistant to change.
The Master in Education Technology and Instructional Design prepares teachers and instructors to achieve advanced skills in curriculum, instruction, technology integration, and leadership in educational environments. The curriculum incorporates the latest research in learning theory, educational technology, and instructional design principles by combining real-world applications and practical skills. By the end of the program, you will develop the skills and knowledge to integrate educational technology into your classroom and further engage and develop your students.
The program is an official European master degree in compliance with the European Higher Education Area awarding 60 ECTS.
The Master is a dual degree with UDIMA -Universidad a Distancia de Madrid, the first online university in Spain accredited by thhe Spanish ministry of Education. All the students who succesfully complete the Master, will receive a dual degree by MIA DIgital University and UDIMA.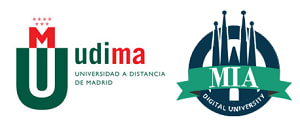 Next intake
April 24, 2023 and May 22, 2023 for the summer semester
September 14, 2023 for the autumn semester
Program Outcome
A New Approach to Learning to Apply Best Practices in Education and Corporate Training
The Master's program is addressed to teachers, faculty, and experts who wish to gain a comprehensive and contemporary understanding of educational technologies and develop expertise in digital-age learning by using active learning techniques to transform the educational experience of students. At the end of the Master's, graduates will develop the skills required to integrate current and emerging technologies into the curriculum. They will also know how to develop multimedia content, extend the classroom to online and mobile learning environments, and assess the effectiveness of technology to support student learning. Students from the Master's will learn how to:
Integrate online emerging technologies into the curriculum
Use technology in their daily learning activity and in the classrooms
Understand the principles of mobile learning
Use technology to support student learning and make it more effective
Create multimedia and web-based content
Conduct research on the impact of new technologies in education and learning
Career Opportunities
The Master prepares students for becoming educational technology leaders, able to articulate and apply best practices in the creation and delivery of online courses for a variety of students, from pre-K and college through corporate training and continuing education. The master trains graduate for the following professions, that are most demanded in the education sector:
Instructional Designer
Director of Technology & Innovation
Education Technologies expert
Online curriculum designer and developer
Director of education technologies
Director of the online education department
Curriculum
The Master curriculum equips students with a wide range of curriculum development skills, including how to develop online learning environments for specific target students and how to use a variety of techniques to assess learning. The main key areas of the master are:
Education and technology
Instructional design
Curriculum organization
Continuing education
Online products and services
Education leadership
Research methodologies for online teaching
Scholarships and Funding
Scholarship Program
The University scholarship program includes scholarships of 10%, 20%, and 30%dedicated to qualified students. In order to apply for the scholarship, students are required to send the following documents to the admissions office.
Copy of ID
Copy of bachelor degree diploma
Curriculum Vitae
Scholarship application form
The University offers students the possibility to pay their tuition in different installments ( up to maximum 6) during the 12 months thanks to a personalized study plan.