BSc in
Bachelor of Science in Psychology Human Performance Psychology Concentration
Methodist University Online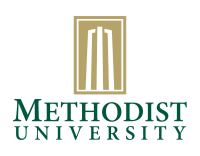 Introduction
Study how people can work and use products effectively with the human performance psychology concentration for Methodist University's online BS in Psychology. The concentration merges the fields of human factors and industrial/organizational psychology.
Human factors applies psychology to the design of systems, machines, and products so that people can use them more comfortably, safely, and effectively. Industrial/organizational psychology applies psychology to improve the productivity and satisfaction of members of organizations, such as employees in manufacturing plants. Methodist University brings the two fields together in one concentration to learn about systems design and human interface, productivity, organizational productivity, and member satisfaction.
The knowledge and skills you gain can open up even more career opportunities than the major alone. You'll be prepared for a wide range of jobs in human resources, machine design, and machine/human interface. It's also a strong foundation for graduate work in different psychological disciplines.