BA in
Bachelor in English
Mercy College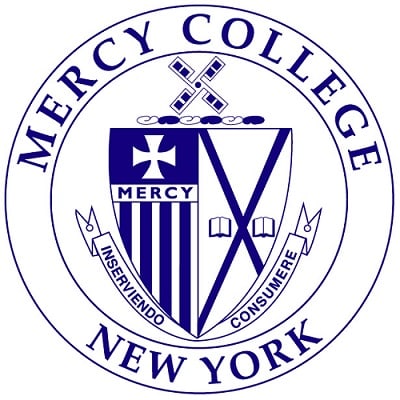 ---
Campus location
Dobbs Ferry, USA
Study format
Distance Learning, On-Campus
Tuition fees
USD 18,934 / per year *
Application deadline
Request info
Earliest start date
Sep 2023
* for the 2019-2020 academic year
Scholarships
Explore scholarship opportunities to help fund your studies
Introduction
The English major is the best preparation a Mercy College student can have for any career or profession. It offers a way to discover, enjoy and reflect on universal themes in great literature that show us what it means to be human. In addition, it fosters the ability to communicate effectively: to write correctly, to read and think critically, and to speak effectively. These are the skills that provide a clear advantage for success in a business or profession.
English Fast Facts
Students begin with foundation courses:

Poetics: An Introduction to Literary Texts
Survey of English Literature I
Survey of English Literature II

Students also take courses in each of these categories:

Classical
Social and Cultural
Genres
Historical
Program Outcomes
By the end of this program, students should be able to:
Produce writing in a variety of rhetorical modes using appropriate grammatical and stylistic conventions.
Read literary texts closely and analytically.
Employ logic, creativity, originality, and interpretive skills in oral, written, and/or online discussions.
Demonstrate a working knowledge of English literary genres and traditions as well as the devices, concepts, and contexts associated with them.
Conduct academic research by evaluating sources and utilizing correct citation methods.
English B.A. Curriculum
General Liberal Arts and Sciences
General Education Requirements 60 Credits
Major Concentration
Open Electives 24 Credits
Total of 120 Credits
Students who choose the major concentration in English literature must complete:
ENGL 200 Poetics: Intro Literary Texts
ENGL 205 Survey English Lit I
ENGL 206 Survey English Lit II
ENGL 400 Capstone: Seminar in Literary Research and Writing (only for students entering the major from Fall 2012)
Majors must take at least one course from each of the following four categories: Classical Texts, Social and Cultural Contexts, Literary Genres, and Historical Periods. The remaining 12 credits may be taken from any of these four categories, as well as from the fifth category, Language, and Writing. Students who choose the Language and Writing Option* must take all of the remaining 12 credits from the fifth category.
No more than two Topics in Literature (ENG 295) may be used to complete the major. Two Humanities courses numbered 212 or above may be used to fulfill major requirements (see Humanities course descriptions). In addition, English majors must complete six credits of Foreign Language.** It is recommended that the six credits in a foreign language be in the same language.
Classical Texts
ENGL 225 Classical Literature
ENGL 230 The Bible as Literature
ENGL 243 Shakespeare in Music & Drama
ENGL 316 Shakespeare's Tragedies
ENGL 385 Masterpieces of European Lit
Social and Cultural Contexts
ENGL 234 Literature by Women
ENGL/ HIST 239 American Studies I
ENGL 242 Literature and Psychology
ENGL 257 Latin American Literature
ENGL/ HIST 263 Black Atlantic: Lit/History
ENGL 267 Caribbean Literature
ENGL 352 Contemporary African Literature
ENGL 353 African-American Literature
ENGL 357 Contemporary Nobel Laureates
Literary Genres
ENGL 240 Literature to Film
ENGL 270 British Novel: 1750 to 1900
ENGL 271 Modern British Novel:1900-Present
ENGL 280 History of Drama
ENGL 301 Utopian Literature
Historical Periods
ENGL 268 Harlem Renaissance
ENGL 275 Modern American Fiction
ENGL 276 Contemporary American Literature
ENGL 300 Medieval Literature
ENGL 310 Renaissance Poetry & Prose
ENGL 325 The 17th Century: Poetry/Prose
ENGL 330 The Eighteenth Century
ENGL 335 The Major English Romantics
ENGL 340 The Major Victorians
ENGL 360 American Colonial Writings
ENGL 365 American Romanticism
ENGL 370 American Realism
Language and Writing
Choose any four (4) for the Language and Writing Option
ENGL 202 Business Writing
ENGL 217 Intro Creative Writing
ENGL 218 Creative Writing: Poetry
ENGL 219 Creative Writing: Nonfiction
ENGL/ SPCM 259 Oral Performance of Literature
ENGL/ SPCM 265 Introduction to Playwriting
ENGL 266 Writing for the Web
ENGL 304 Applied English Grammar
ENGL 404 The Structure/Form of English
MEDA 134 The Feature Article I*
MEDA 154 Publicity Writing*
* Only English majors who choose the Language and Writing Option (12 credits in Language and Writing category plus the ENGL 400 as the capstone course) can take the MEDA courses for English credit.
** Three credits of this 6-credit Foreign Language requirement may count toward the general education foreign language requirement.
There is an 18-credit residency requirement in the major concentration of English.
The Four-Plus-One Program
The English Program's Four-Plus-One Program option offers a unique opportunity to qualified undergraduates in English who wish to pursue their masters at an accelerated pace. If they meet the admissions criteria for the Master's Program in English, including a 3.0 GPA, they apply in the first semester of their junior year to the Master of Arts in English at Mercy College. For further information see Four-Plus-One Program under Master of Arts in English Literature of the Graduate Catalog.
Career Opportunities
Representative career opportunities include law, medicine, arts and entertainment, public relations, public information, writing, editing, publishing, sales, marketing, advertising, management, and personnel relations, newspapers, magazines, TV, radio, federal, state, or local government, teaching, and administration.
English Language Requirements
Certify your English proficiency with the Duolingo English Test! The DET is a convenient, fast, and affordable online English test accepted by over 4,000 universities (like this one) around the world.