BSc in
Bachelor in Behavioral Science - Health Services Management
Mercy College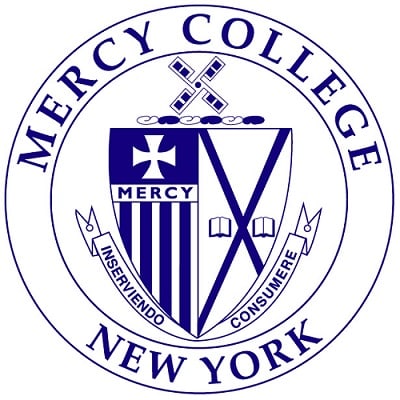 ---
Campus location
New York, USA
Study format
Distance Learning, On-Campus
Tuition fees
USD 18,934 / per year *
Application deadline
Request info
Earliest start date
Sep 2023
* for the 2019-2020 academic year
Scholarships
Explore scholarship opportunities to help fund your studies
Introduction
Few careers impact society as much as the delivery, organization, and financing of healthcare services. The Behavioral Science Major with Specialization in Health Services Management is a 36-credit major.
Designed to broaden your skills and abilities, the specialization does not require more credits than the Behavioral Science major itself since the credits of the specialization are part of the 36 credits of the major. The Health Services Management specialization focuses on your major and gives you knowledge and experiences that are directed toward an eventual goal of being a health services administrator.
Behavioral Science: Health Services Management Fast Facts
Study your specific interests
Various internship opportunities
Program Outcomes
By the end of this program, students should be able to:
Construct a coherent explanation of major theoretical paradigms and major concepts in psychology and sociology.
Identify, and compare quantitative and qualitative methods, research designs, and basic statistical tools during social research.
Explain how the study of social class, ethnicity, gender, age, race, and religion can facilitate cultural competencies focusing on how the individual develops in the family, school, work, and community.
Apply psychological and sociological principles, theories, and research to personal, cultural, and organizational situations.
Purpose
Mercy College's Bachelor of Science program in Behavioral Science is designed for students who wish to broaden their major field to include both Psychology and Sociology. The Behavioral Science major provides a lifetime's worth of useful insights and information about how individuals behave at home, at school, in the workplace, and in the community.
This helps to prepare a student for any job and or occupation involving people, in multiple settings including education, human services, business, government, and law enforcement. Mercy College offers a multidisciplinary major in Behavioral Science with a specialization in Health Services Management, ideal for students who work or would like to work in the field of health services management.
The program will broaden your knowledge of how health care services are delivered, organized and financed in the United States. Classes are offered at the Bronx campus and entirely online. Mercy's faculty is comprised of highly qualified and professional instructors who bring many years of practical experience to the classroom and are able to prepare you to succeed in the workplace.
Curriculum
Students who choose the major concentration in Behavioral Science with a Specialization in Health Services Management must complete:
BHSC 244 Social Psychology
BHSC 226 Computers Social/Behavioral Sciences
BHSC 348 Methodology Social/Behavioral Sciences
BHSC 426 Classics Social/Behavioral Sciences
SOCL 271 Med Sociology: Health Care Modern
SOCL 308 Health Care Organization/Management
and any two of the following:
ACCT 120 Intro to Financial Accounting
ACCT 121 Intro to Management Accounting
BHSC 370 Statistics Social/Behavioral Sciences
PSYN 345 Industrial Psychology
SOCL/ LAWS/ POLS/ PSYN 255 Managing Human Conflict I
and
three elective courses selected under advisement from the major courses in Psychology and/or Sociology numbered 200 or above. BHSC 370 Statistics for the Social and Behavioral Sciences is recommended for students planning to attend graduate school. BHSC/ PSYN/ SOCL 399 Internship is recommended.
Career Opportunities
This is a very suitable program for students currently working or looking to advance their careers in hospitals, doctor's offices, and in a variety of positions in health centers.
English Language Requirements
Certify your English proficiency with the Duolingo English Test! The DET is a convenient, fast, and affordable online English test accepted by over 4,000 universities (like this one) around the world.