MDL - An innovative approach to design education.
Masters Design Lab is a design school powered by an innovative approach to design education. We utilize the power of technology and global reach to give people from all around the world a chance to learn and collaborate with some of the world's best designers in a vibrant design community.
Our certificate programs are focused, hands-on, and up to date with industry trends and shifts. Our unique curriculum contains over 25 courses that will equip you with what we believe are the most important skills a modern designer needs.
If you are ready to dive into the design world, Masters Design Lab will give you all the guidance you need.
Unlike other programs, ours not only teaches design but also immerses students in the design world and gets them career-ready through instruction from elite designers.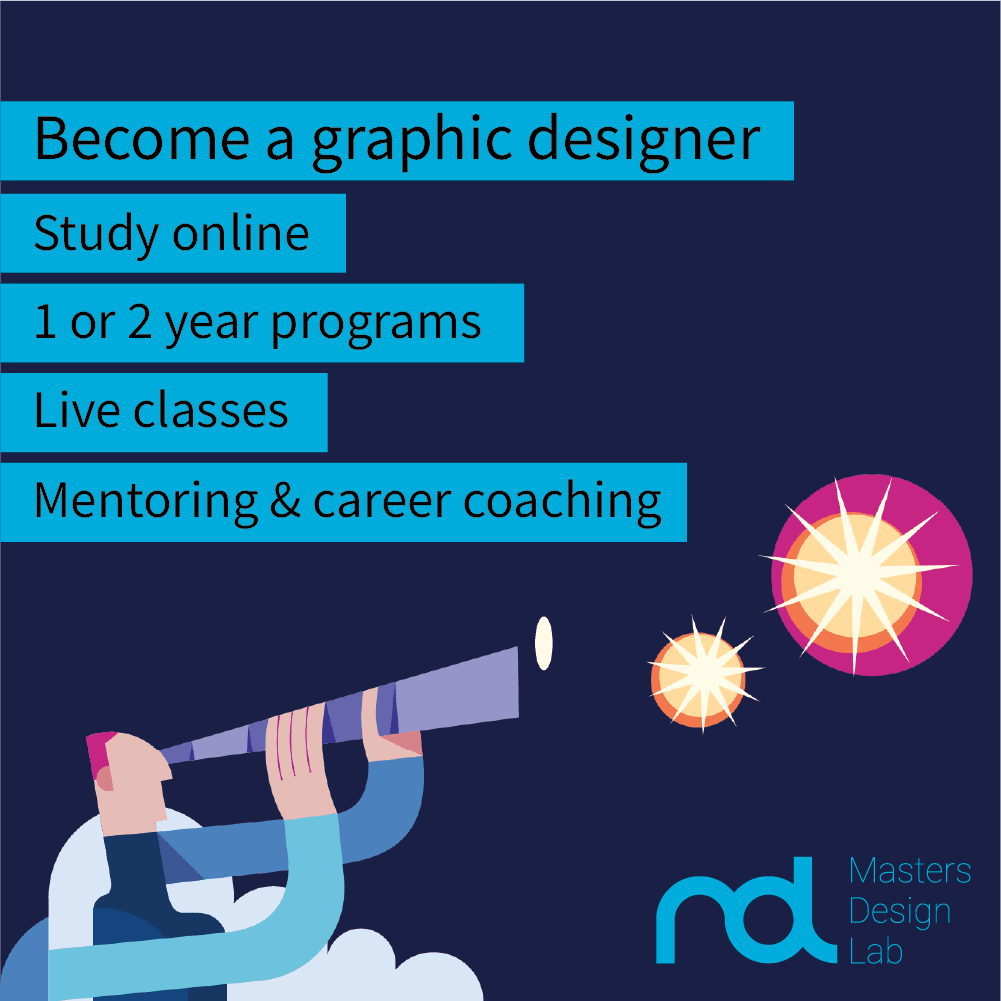 Why MDL?
Our approach to design education is different from other design schools. We not only teach fundamental design skills, but also how to apply them in real-world projects, business settings, team assignments, and more. Our program goes above and beyond equipping you with the essentials. We teach you skills that are complementary to a design career and which will give you the edge, such as creating an effective copy. With the guidance of world-class designers, you'll be uniquely poised for success come graduation time.
Learn from some of the best designers in the world – Our faculty contains award-winning, experienced, and active designers. Led by world-renowned designer David Carson, our faculty members are key designers in companies such as Google, Facebook, and more.
Dedicated faculty for each cohort – Each cohort has a head mentor that you can get in touch with on a daily basis. The design mentor helps you with any questions you have and makes sure you get the most out of each course.
Learn from anywhere – Masters Design Lab is location agnostic and we don't charge students outside of Canada or the United States extra. The fees are all the same. All of our classes are online, featuring a mix of live and pre-recorded lessons.
Professional learning environment – Our program is demanding. It is based on a coherent timeline and set deadlines. It is mandatory for students to participate in the live classes, which are very important for real feedback from teachers and peers.
Continuous feedback and mentoring – Learning design through serious critique and feedback is very useful. Design is a process that needs to be learned and refined.
Live classes – We want you to become immersed in the real collaborative design experience. Our live classes will enable you to listen and be heard, learning valuable lessons from the teacher and peers along the way.
Real-world projects (and a lot of them) – Our program has a unique studio course/class that runs throughout the year. In this year-long course, you will get briefs and projects which will help you apply what you have learned.
Hands-on placement help and support – We do not promise any jobs, but our placement advisor will do everything possible to get you career-ready, from portfolio to interview training, and will provide access to different internships and jobs.
* Available only to full program students
Unique curriculum – Our curriculum is outstanding. We've designed programs that teach what we believe are the most important skills of a modern designer. Combine that with our personal mentoring, masterclasses, and year-round studio classes, and we are confident that you can realize your design dreams. However, keep in mind that this program is not for everyone. You will need to work hard to keep up.
Over 25 courses - We have not held back, creating a 25-course program featuring courses only taught in our design program, such as The Business of Design.
* Available only to full program students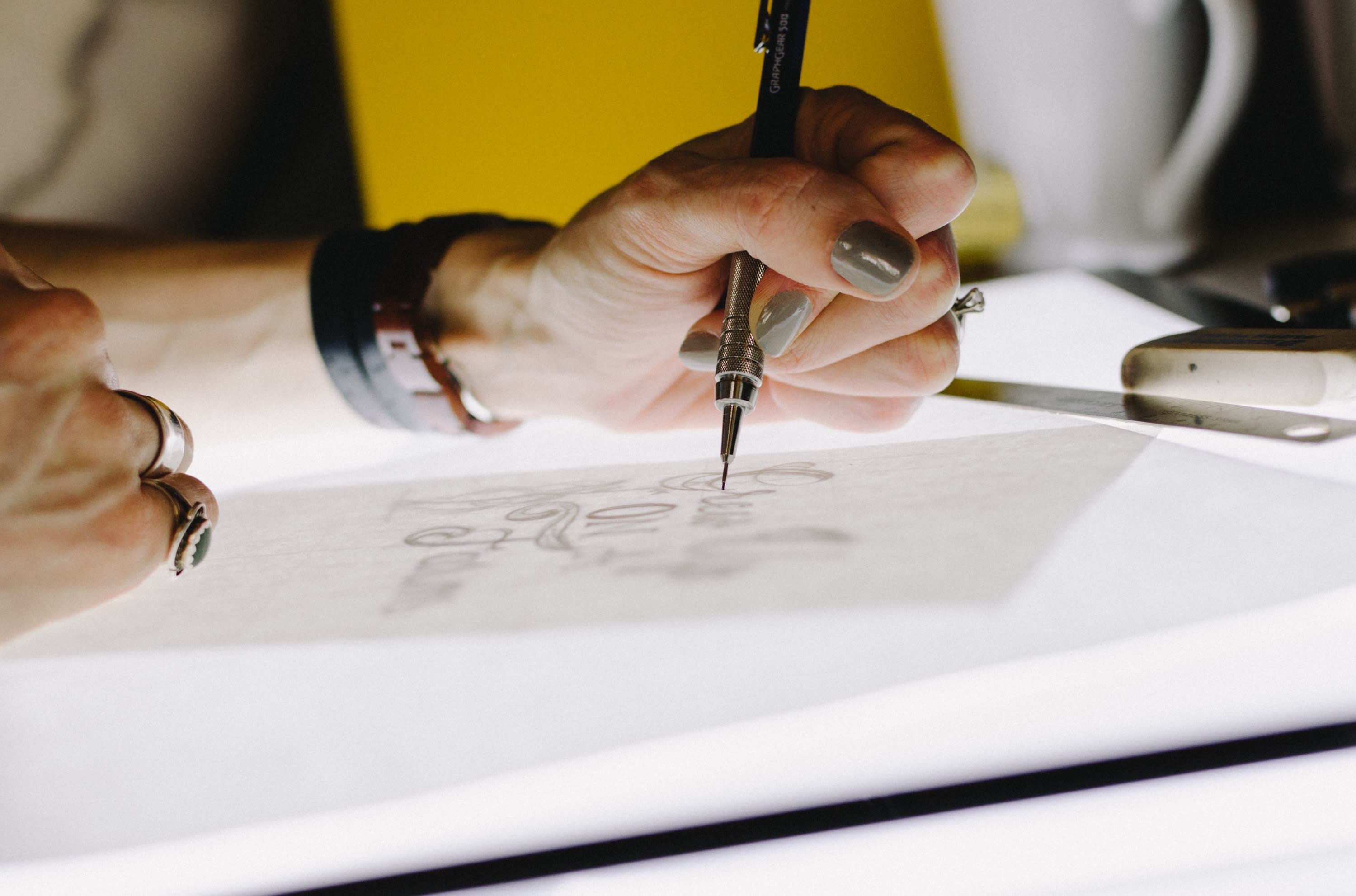 Personal Mentoring & Continuous Feedback
Our programs include full mentorship and professional feedback from day one. We believe that the design craft cannot be taught simply by seeing someone else design; it must be a continuous dialogue between the designer and their teacher and peers.
Vibrant Studying Environment
We also believe in the importance of a vibrant studying environment, which is why we also focus on live classes, webinars, active slack channels, workgroups, and feedback sessions with peers. Our program is not easy, as designing requires full attention to details and concepts. However, it is fun and engaging.
Faculty
Passionate about design. Passionate about educating.
We are very proud of our distinguished faculty members, led by world-renowned designers and academic advisor Michael Leblanc. Our handpicked faculty members are international professional designers, some working or who have worked at top Fortune 500 companies such as BBC, NEXT, and Intel.
Michael LeBlanc
Academic Advisor.
Michael LeBlanc holds a Hon. BA from the University of Guelph and an MFA from York University.
He is an interdisciplinary designer with interests in web, user interface design, physical computing, and product design.
In addition to his 30 years at NSCAD University in Halifax—including over ten years as chair of the design division there, he has taught at the Universities of Toronto, Waterloo, Guelph, and Foshan China.
Dan Perri
Design Faculty
Design legend Dan Perri (a protégé of the great designer Saul Bass) has designed some of the most iconic film-related graphics and titles. From the Star Wars logo and the famous text crawl to Raging Bull, Wall Street, The Aviator, and hundreds more. If you've seen a film made in the past fifty years, then you are already well acquainted with his work.