MBA in
MBA Human Resource Management
KMU Akademie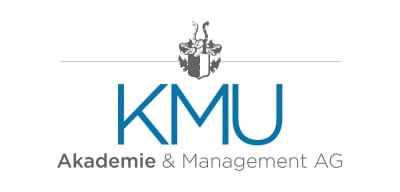 Key Information
---
Campus location
Linz, Austria
Study format
Distance Learning
Application deadline
Request info
Earliest start date
Request info
* One-time payment or installment payment variants selectable
Introduction
Organizing the human capital in a company is a major management challenge. With the MBA – Human Resource Management master's degree, students acquire well-founded and practice-oriented knowledge in relation to human resources development concepts as well as lead and team management. In addition to the basics of business administration and economics, innovation and project management are further content of this distance learning course. Here the focus is particularly on the creation of development plans for the staff in organizations and the examination of international human resource management.
Responsible action with regard to ethical, economic and political requirements is always at the center of knowledge transfer in the part-time master's degree in human resources management. Practical examples and case studies deepen knowledge and enable the transfer from theory to practice.

With the completion of an extra-occupational master's degree at Middlesex University / KMU Akademie , new career opportunities and opportunities for advancement in responsible management positions open up. The students gain a sound education in business administration and management. The focus is not on imparting theoretical knowledge, but above all on the reference to business practice. After completing the Master of Business Administration distance learning course, our graduates are equipped with the skills they need to be successful managers in the business world.
Distance learning is conducted in partnership with the highly respected Middlesex University, which will award you with your Master of Business Administration (MBA) degree. The KMU Akademie & Management AG based in Linz/Austria is responsible for the organizational handling. We are your contact throughout your studies and are available to answer any questions or concerns you may have. All study documents are available in German and can be accessed at any time on our online platform KMUnity. You can access your learning materials anytime, anywhere.
Your advantages
See for yourself!
Matriculation at the highly respected Middlesex University (QAA accredited)
Internationally recognized academic title
Independent of time or location
Part-time
Accredited by the Agency for Quality Assurance through Accreditation of Study Programs (AQAS​​​​​​​)
Module documents on online portals
120 full ECTS
Language of instruction German
Entry possible at any time
Also possible without Matura/Abitur
Title Master of Business Administration (MBA) can be carried out or certified
recognition
Prospective students are guaranteed that the post-secondary educational institutions are recognized according to the regulations of their country of origin and that the courses offered and any academic degrees awarded also have legal effect in the educational institution's country of origin.
The Master of Business Administration (MBA) course has been accredited by the Agency for Quality Assurance through the Accreditation of Courses (AQAS).
Curriculum
modules
financial management
marketing
organization and management
human Resource management
Economics
Business law
Strategic personnel management
Digitization in personnel management
leadership and team management
Master thesis
The master's thesis is a main part of the master's program. The work comprises at least 70 to 100 pages. The topic can be chosen freely, should ideally come from the work environment of the student and include practice-oriented research. The topic must be agreed with the supervisor and registered with the study department. The planned processing time for the master's thesis is usually three to six months. After the written elaboration, an oral defense (presentation/discussion) is planned.
exams
Depending on the module, various exams are planned in the form of online open book exams and/or assignments (analysis, case studies, essays or term papers). For online open book exams, we offer several exam dates each year. Submissions can be requested at any time. Both forms of examination can be worked out from home with a PC/laptop in compliance with the guidelines.