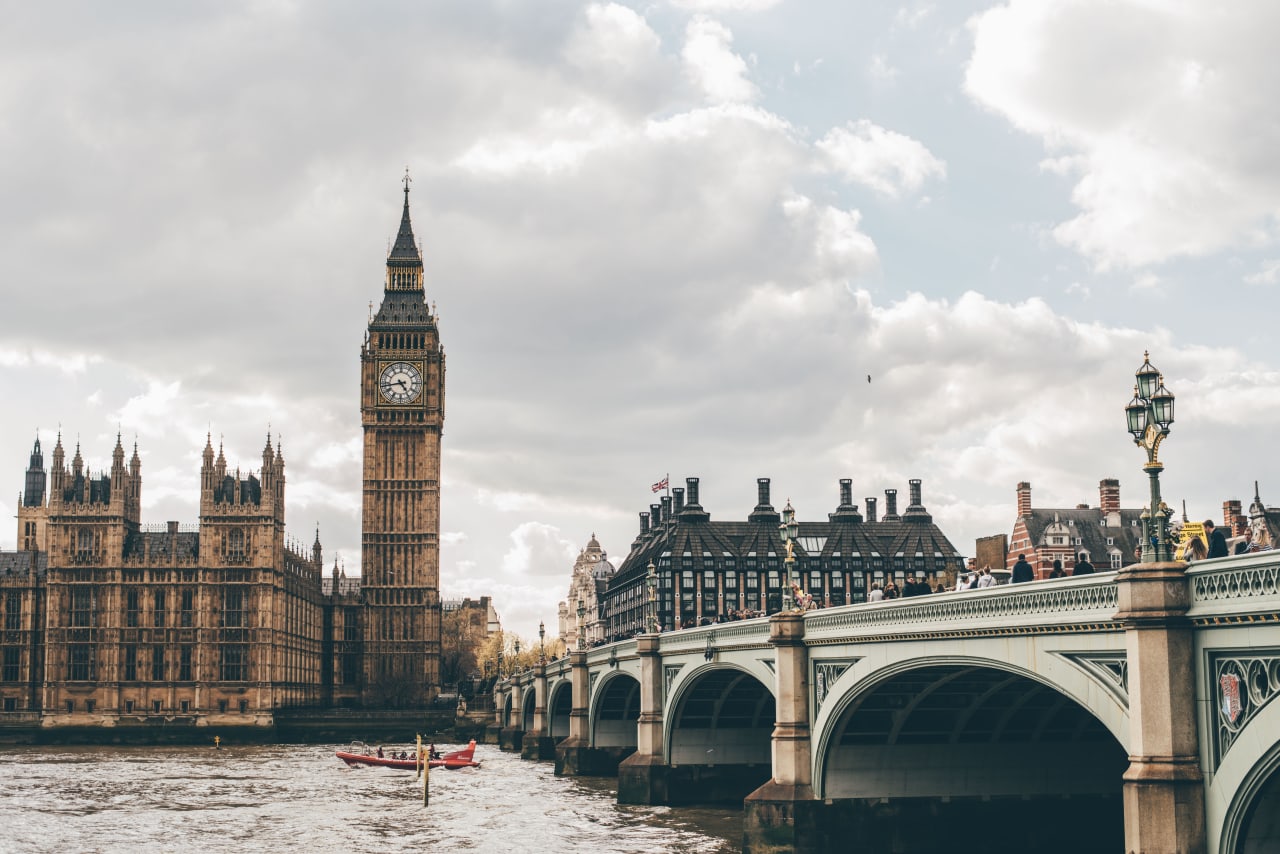 MA in
MA/PGDip/PGCert in International Affairs
King's College London Online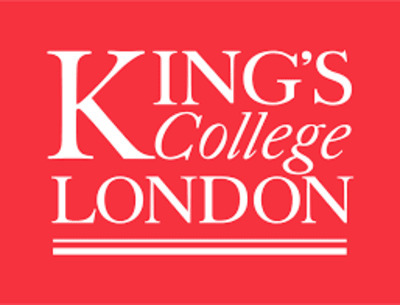 Key Information
---
Campus location
Online United Kingdom
Study format
Distance Learning
Application deadline
Request info
Earliest start date
May 2023
* per module for 2022/23 | £1,544/module for 2023/24. MA: 12 modules; PGDip 8 modules; PGCert: 4 modules. Additional fees may apply
Introduction
The international political system is now experiencing its most momentous period of upheaval since the end of the Cold War. Our International Affairs MA/PG Dip/PG Cert, with specialisms in Cyber Security and Espionage & Surveillance Studies, engages with the world's international security issues with the goal of educating the next generation of leaders in the industry. If security is of concern to you, whether as a journalist, policy advisor, civil servant, defence professional or aspiring student, this course equips you with the knowledge and skills you need to succeed.
With the MA's specialist pathways, you'll advance course outcomes that facilitate your journey towards specific career paths. Our course modules have been described as "transformative" and "sector-leading"; fundamentally changing the way that students understand the global security and defence landscape. Armed with these top-tier study and research outcomes we anticipate that our graduates will undertake critical leadership positions in security-related fields.
Drawing its content from our School of Security Studies - the largest academic community of its kind in the world - the course makes use of our teaching team's deep connections to security organisations worldwide to provide the highest tier of research and experience-led learning outcomes. This complete masters course is taught 100% online, allowing you to progress your education alongside your career so you can achieve your aspirations without taking a career break. The flexible two-to-four-year curriculum fits your existing work and life commitments.
All King's College London (online) programmes are taught in English.
Key Benefits
Attain ground-breaking learning outcomes in the field of international affairs.
Learn the history, international relations, strategic and political theory that surrounds the world's most intricate security challenges.
Draw upon knowledge and research from the Defence Studies Department, the School of Security Studies and the Faculty of Social Science and Public Policy.
Learn from high-profile academics in the field of security and defence.
Structured networking time, allowing you to develop meaningful professional relationships with like-minded peers.
Achieve a PG Cert in less than a year, Postgraduate Diploma in 16 months and an MA in two years.
With small class sizes, you benefit from close instructor interaction and collaboration with other students from everywhere in the world.
Advantages of distance learning
Access study materials and lectures at any time, from wherever you are in the world.
Start and finish at your convenience with six entry points per year.
Our unique carousel learning system allows you to study at your own pace.
Make use of all the university's services without having to visit the campus, including careers, wellness and disability services.
Flexibility, so you can study to achieve your aspirations without taking a break from your career.
Course detail
The International Affairs MA/PG Dip/PG Cert is a ground-breaking new course that combines international relations, military history, strategic studies and regional security studies to educate students in the fundamental issues surrounding international security and conflict politics. With modules covering international relations, strategy and conflict history, cybersecurity, intelligence and future conflict, the course's multidisciplinary approach enables you to gain a holistic understanding of the global security industry and the challenges it faces.
As well as its core subject areas, the course seeks to transform your research capabilities, with skills modules focusing on critical thinking and evidence evaluation. You will need to complete a self-directed research dissertation that will inaugurate you into the academic conversation surrounding international affairs.
Cyber Security is a complex and increasingly pressing issue in today's digitised world. The definition of the term itself is broad, covering both an understanding of what constitutes a cyber 'attack' as well as defence apparatus, surveillance architectures, data management and information campaigns. The advent of artificial intelligence adds even greater levels of risk to an already intricate digital landscape. The International Affairs MA with Cyber Security specialism helps students to grasp the theory behind this complex world, investigating different aspects of the industry with the goal of offering a practical understanding of security strategies and approaches.
The Espionage and Surveillance (ES) pathway explores the history of intelligence over the past 60 years as a foundation for understanding the theory and strategies involved in intelligence gathering and analysis. This fascinating field takes on a new aspect in the 21st century when digital technologies and artificial intelligence are redefining our understanding of the nature of the information. ES is at once practical, historical and theoretical, laying the groundwork for flourishing intelligence-related careers.
Course format and assessment
Teaching
This programme has been designed specifically for an online audience. It uses a range of interactive activities to support learning including discussion forums, online readings, interactive lectures, videos and online tutorials. Students are expected to undertake approximately 22 hours of study per week. In addition to the online learning resources designed specifically for this programme, students will have access to King's College London Library services including electronic resources and supportive online tutors.
Assessment
Students on this programme are assessed through a combination of written coursework and online presentations. The assessment methods may vary between modules but each module will include one or more of these methods. The study time and assessment methods detailed above are typical and give you a good indication of what to expect. However, they may change if the programme modules change.
Career prospects
The course is ideal for anyone seeking to pursue a career in any industry addressing concerns over international affairs. This may include roles in Civil Service, NGOs, local or national government, armed forces, the Home Office, policy think tanks, or private intelligence and security companies. It may also be suitable for journalists or parliamentary advisers reporting on international issues.
The course presents students with advanced knowledge in international diplomatic and security strategies with the goal of advancing them to leadership-level positions in these fields. This makes it ideal for professionals hoping to advance their existing careers or change careers into a profession within international or conflict politics.
Testimonials
My work life is extremely busy. I travel a lot and also need to spend time at home with my family. I knew I had to juggle these and somehow fit the course in between other commitments. Whether you're at home or work, you can get access to the course anytime. This course is designed in a way that fits my work and personal life, which is why I chose it.
- Salio, King's Online student
Key information
Duration: MA: minimum 2 years, maximum 6 years; PGDip: minimum 16 months, maximum 4 years; PGCert: minimum 8 months, maximum 3 years
Study mode: Online/Distance learning
Course code: 123
Awarding institution: King's College London
Entry requirements
Standard requirements
A 2:1 honours degree (or above) in any subject area or international equivalent
Degree certificates or transcripts will be required when submitting the application
Non-standard requirements
Applications for candidates who fall outside of the standard entry requirements may still be considered and are assessed on a case-by-case basis – this includes candidates applying based on professional experience/qualifications. If you fall under the non-standard criteria, speak to an Enrolment Advisor before proceeding with your application
Non-standard applications will need to be supported by degree certificates or transcripts (where relevant), as well as a CV and a 500-word written statement addressing the following question: "What is the single biggest security challenge facing the world today, and why?". Reference letters are not required but may help strengthen applications.
Tuition
Fees will be charged per module as you progress through the course*.
MA: 12 modules. PG Dip: 8 Modules. PG Cert: 4 modules.
The fee per module for the 2022/23 Academic Year is £1,470 and for the 2023/24 Academic Year is £1,544.
*Tuition fees may be subject to an annual increase (capped at 5%) each academic year in line with King's College London's terms and conditions. Each increase comes into effect for the September teaching period each year. From September 2023 the module fee will be £1,544.