MSc in
Master Data Science (MSc)
IU International University of Applied Sciences – Online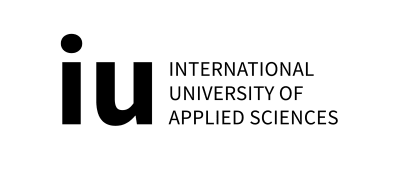 Key Information
---
Study format
Distance Learning
Application deadline
Request info
Earliest start date
Request info
* 60 ECT full-time tuition. The price displayed includes the graduation fee and scholarship. Students don't have to pay for additional fees, such as applications
Introduction
Your degree, your way:
We design our programmes and courses to be as flexible and innovative as possible—without sacrificing quality. We deliver specialist expertise and innovative learning materials as well as focusing on excellent student services and professional advice. Our programmes are characterised by the effective transfer of subject-specific knowledge and soft skills in order to prepare graduates for the international business world. Our distance learning materials allow you to gain an accredited degree from wherever you are and work around your job or personal commitments.
Why IU?
#1 University in Europe: Join Europe's largest private university with more than 100,000 students
Digital, Flexible, 100% online: We offer outstanding, innovative digital learning materials and a great online environment for success in your studies wherever you are with online exams 24/7.
Fully Accredited Degree: All our degrees benefit from German state accreditation and are internationally recognized in major jurisdictions such as the EU, US and UK
Study at a 5-star rated University from QS: IU is the first German university that achieved a 5-star rating for Online Learning from QS
International Focus, Practical Orientation: We focus on practical training and an international outlook which gives IU graduates a decisive advantage: 94% of our graduates have a job within six months of graduation and, after an average of two years on the job, 80% move into management. Plus, we work closely with big companies such as Lufthansa, Sixt, and EY to give you great opportunities and insights.
Scholarships available: Depending on your situation, motivation, and background, we offer scholarships that can reduce your tuition fees by up to 67%.
Your door to data-driven enterprises
Data is becoming the most important asset of data-driven enterprises and plays a pivotal role in tackling the challenges of tomorrow. From the optimisation of existing production lines to the creation of new business models, data-driven decisions are at the centre of digital businesses.
Innovation springs from bright minds - our international Master programme puts you into the driver seat of your future career in Data Science. Graduates from our courses go to become technical gurus, team-leaders of successful data-science teams, or value-driven masterminds who turn data into action.
A short overview of your study
Degree: Master of Science (MSc)
Credits: 120 ECTS or 60 ECTS.
Start of study: Anytime (no fixed start date or enrolment deadlines)
Study duration: Standard period of study: 12 months (60 ECTS) or 24 months (120 ECTS). Different time models possible.
Study model: Online study including online exams 24/7
Fees: from 161 euros per month
Free Upcoming IU Webinars and Q&A
Study with IU! Find out what it's like to study at IU. IU's experienced study advisors will give you all the insights about the study programmes, online or on campus, study coaching and more. It's also a great chance to ask your questions in the live Q&A
Career Opportunities
Career Relevance
The Master in Data Science is a significant door opener and definitely a boost for a fantastic career in data-driven businesses. IU helps you to experience the best online studies and supports you on your way to a breathtaking career. Please take a look below at some practical examples of great positions this degree can lead to.
Explore your opportunities
There is a huge demand for data scientists and IU's excellent reputation in academia and industry gives IU graduates significant leverage for a successful career. Our programmes combine state-of-the-art lectures with industry-leading best practices and allow you to boost your career in your country of origin, in Germany or one of the 25 Schengen countries covered by a post-study work permit.
Curriculum
Find the best programme for your needs and career goals: at IU we offer four different master´s programmes specializing in Data Science:
Data Science (60 ECTS)
Data Science for Smart Manufacturing (60 ECTS)
Data Science for Autonomous Vehicles (60 ECTS)
Data Science (120 ECTS)
Within our two-semester Master programmes, you receive your Master's degree after just one year!
1st semester
2nd semester

Data Science
Advanced Mathematics
Seminar: Data Science and Society
Advanced Statistics
Use Case and Evaluation
Project: Data Science Use Case

Programming with Python
Machine Learning
Cybersecurity and Data Protection
Deep Learning
Case Study: Model Engineering
Software Engineering for Data-Intensive Sciences

3rd semester
4th semester

Electives A (Select of one course)
Electives B (Select of one course)
Big Data Technologies
Seminar: Current Topics in Data Science

Master Thesis & Colloquium
Rankings
Accredited.
IU International University of Applied Sciences has received system accreditation from EQAR, FIBAA, the German Accreditation Council, the German Council of Science and Humanities, and WES Canada. This means their courses, faculty and teaching material all match the rigorous standards that have been set for them and they can now accredit their own programmes.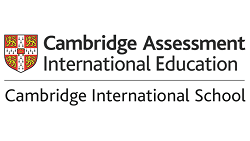 Cambridge Assessment International Education / High School Diploma Study Pathway.
IU is the first online university partner of Cambridge International's high school diploma pathway. By working with Cambridge, IU offers students a special chance to finish their high school diploma while studying for a bachelor's degree. Since they are required for your bachelor's degree, these high school diploma courses are free of charge. The Study Pathway is a unique 12 months course with a 150-hour workload which you take alongside your bachelor courses. The Pathway concludes with an exam that can be retaken an infinite number of times.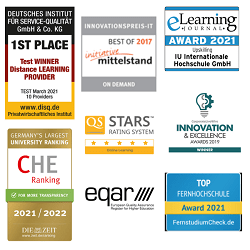 Award-Winning.
In the current CHE ranking (2020-2022), IU tops the Business Administration field in categories of "General Study Conditions," "Contact with Lecturers," "Study Programmes Offered," "Examinations," "Study Organisation," and "Practical Orientation," winning a total of six out of 25 categories and achieving more top category rankings than any of the more than 300 institutions. IU received a 5-star rating for online learning and a score of 99 out of 100 in the QS, Quacquarelli Symonds, Stars Report, making it the first German university to receive such a ranking. It was also given the FIBAA Premium Seal for Digital Excellence and has excelled in 15 out of 23 criteria, including categories like Future Orientation, Knowledge Management, Quality Assurance of Teaching, and retaining the rating for the next five years. It is the only training provider to get the DtGV's Service Award 2022 from the German Society for Consumer Studies given that it has a dedicated academic staff and trained study coaches who ensure that students are supported throughout their studies.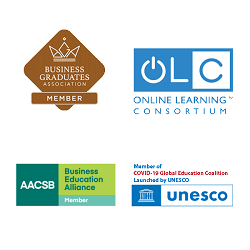 Connected.
IU is a member of the Business Graduate's Association, Online Learning Consortium, AASCB, and UNESCO's Global Education Coalition. These memberships give them connections to other institutions, companies, and NGOs as well as top-tier degree programmes and lifelong learning development courses. By leveraging cutting-edge technology, IU helps students in need to continue their education and pursue lifelong learning.
Program Outcome
Two Degrees, Double the Advantage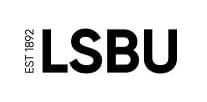 IU International University of Applied Sciences (IU) has partnered with London South Bank University to give you the chance to have your degree validated by two institutions. When you choose this option, you'll graduate from IU with both a German degree and a British degree, giving you a major career boost! This opportunity comes with no extra study courses or travelling.
Scholarships and Funding
Online Scholarship Initiative: Save up to 67%!
Get your European degree from the largest universities for online studies in Germany — without sacrificing your job or family commitments!
With over 20 years of experience and over 100,000 worldwide students, IU offers scholarships from 25% up to 67%.
Distance learning at IU International University of Applied Sciences offers students the opportunity to develop on a personal and professional level and advance their careers through flexible, practice-oriented study.
You can start your education whenever you want - studies and exams are available to you 24/7.
(Be aware that IU scholarships are not available to students from Germany, Austria, and Switzerland)
Make the first step: