BSc in
Bachelor Cyber Security (BSc)
IU International University of Applied Sciences – Online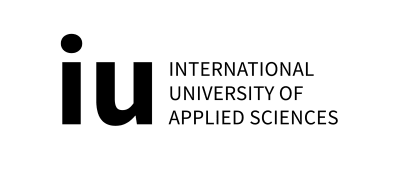 Key Information
---
Study format
Distance Learning
Tuition fees
EUR 1,485 / per year *
Application deadline
Request info
Earliest start date
Request info
* Price starts from, includes up to 67% discount on tuition fees. For a personalized offer contact the University.
Introduction
Your degree, your way:
Digital tech is booming but with this comes increased threat of cyberattacks and the need for secure systems. There is a huge demand for security experts to identify and defend against cyber-attacks. Learn how to protect companies, customers, and systems against cyberattacks and ensure sensitive data is secure with the IU Bachelor in Cyber Security. Become a specialist in statistical and digital forensic methods and enter an exciting career field that is continually growing in importance.
Study 100% online with IU.
Why IU?
Germany's largest University: With over 100,000 students from more than 153 countries
Digital, Flexible, 100% online: IU offers outstanding, innovative digital learning materials and a great online environment for success in your studies wherever you are with online classes and exams 24/7.
Fully Accredited Degree: All IU's degrees benefit from German state accreditation and are internationally recognized in major jurisdictions such as the EU, US and UK
Study at a 5-star rated University from QS: IU is the first German university that achieved a 5-star rating for Online Learning from QS
International Focus, Practical Orientation: 94% of their graduates have a job within six months of graduation.
Scholarships available: Depending on your situation, motivation, and background, IU offers scholarships that can reduce your tuition fees by up to 67%.
A short overview of your study
Degree: Bachelor of Science (BSc) in Cyber Security
Credits: 180 ECTS
Start of study: Anytime (no fixed start date or enrolment deadlines)
Study duration: Standard period of study: 36 months.
Different time models are available
Study model: Online study including online exams 24/7
Free Upcoming IU Webinars and Q&A
Study with IU! Find out what it's like to study at IU. IU's experienced study advisors will give you all the insights about the study programmes, online or on campus, study coaching and more. It's also a great chance to ask your questions in the live Q&A
Career Opportunities
Career Outlook
Expertise in the field of cybersecurity is in high demand across all industries, as almost all businesses now operate based on technology.
Be a Creator for Security Concepts
As a graduate of our Bachelor of Science in Cyber Security, you will be familiar with the complexity of security measures and familiarise yourself with targeted industry-specific topics. You will have the necessary knowledge to create security concepts and carry out relevant tests. This will enable you to defend against cyber-attacks with the help of secure software and system architecture. After graduation, you might, for example, be part of an IT security department or system architecture team. You can also pursue a career in digital forensics, pentesting, auditing, red teaming, or as a cyber incident responder.
Cybersecurity Specialist
Cybersecurity specialists work on security projects and develop measures in the context of IT audits. These experts are in a very responsible position overall. Tech and cybersecurity specialists are the central points of contact within an IT service team for all security issues, carrying out vulnerability analyses and examining how secures software and systems are. They work closely with web/network specialists and are involved in maintaining and constantly adapting to the company's IT infrastructure.
Curriculum
As a cybersecurity expert, you will master the basics of modern operating systems. You will be familiar with distributed applications in the cloud and methods of software forensics as well as data analysis. Our bachelor's degree in cybersecurity gives you essential skills and an excellent grasp of fundamental knowledge and management capabilities.
1st semester
2nd semester
3rd semester

Operating Systems, Computer Networks and Distributed Systems
Introduction to Data Protection and IT Security
Mathematics: Analysis
Introduction to Academic Work
Introduction to Programming with Python
Statistics - Probability and Descriptive Statistics

Mathematics: Linear Algebra
Collaborative Work
Object-Oriented and Functional Programming with Python
Introduction to Network Forensics
Requirements Engineering
System Pentesting Basics

Introduction to the Internet of Things
Intercultural and Ethical Decision-Making
IT Project Management
DevSecOps and Common Software Weaknesses
Algorithms, Data Structures and Programming Languages
Statistical Computing

4th semester
5th semester
6th semester

Cryptography
IT Law
Host and Software Forensics
Specification
Artificial Intelligence
IT Service Management

Seminar: Current Topics in Computer Science
Advanced-Data Analysis
Project: Data Analysis
Cloud Computing
Elective A

Elective B
Elective C
Bachelor Thesis & Colloquium
Specialisation
IT Security Consulting
Social Engineering
Host Forensics
DEVSECOPS
Security in Complex Networks
Rankings
Accreditations, Rankings, and Memberships
Accreditation

IU International University of Applied Sciences has received system accreditation from EQAR, FIBAA, the German Accreditation Council, the German Council of Science and Humanities, and WES Canada. This means their courses, faculty and teaching material all match the rigorous standards that have been set for them and they can now accredit their own programmes.

Cambridge Assessment International Education / High School Diploma A-Levels

IU is the first online university partner of Cambridge International's high school diploma A-Levels. Students now have a chance to earn a high school diploma while studying for a bachelor's degree – with no additional cost. The A-Levels is a unique 12-month course with a 150-hour workload, which you take alongside your bachelor courses. The A-Levels concludes with an exam that can be retaken an infinite number of times.

Awards and Rankings

IU is the first German university to get 99/100 on the QS Stars Report, but they also topped 6 out of 25 categories in Germany's largest university ranking by CHE. Recently IU's online MBA programmes ranked 26th in Europe in the prestigious QS Online MBA Rankings, an impressive achievement and recognition on the international stage.

Memberships

IU is a member of the Business Graduate's Association, Online Learning Consortium, AASCB, and UNESCO's Global Education Coalition. These memberships give them connections to other institutions, companies, and NGOs as well as top-tier degree programmes and lifelong learning development courses. By leveraging cutting-edge technology, IU helps students in need to continue their education and pursue lifelong learning.
Global Recognition and Academic Partners
Global Recognition
As IU is recognised by WES Canada and U.S., their degrees can be converted into points according to local academic standards in the Canadian Immigration Point System and American Immigration Assessment Scheme. In April 2023, IU became the first German university to be a member of the Association of Indian Universities (AIU), the only public authority in India that ascertains foreign institutions. This means that their on-campus programmes are recognised by employers across India and other Commonwealth Nations.
Academic Partners
Through partnerships with academic institutions from all around the world, IU offers a more affordable way for students to study and live abroad. The IU Study Abroad Alliance lets students start a degree online at IU and complete it at a partner university in the US, Canada, Australia or Europe, where career opportunities are aplenty.
Scholarships and Funding
Change your future with IU - apply and save up to 67% for online studies!
IU is always looking for new ways to help you combine high-quality education, and accessible education, no matter your circumstances. You have the chance to get up to 67% off your online studies!
IU's lectures will offer great flexibility, giving you a chance to work, socialize and explore a new continent while working towards your future.
Request free information and join today!