MSc in
M.Sc. Artificial Intelligence
IU International University of Applied Sciences - Online Studies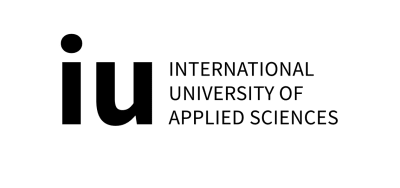 Key Information
---
Study format
Distance Learning
Application deadline
Request info
Earliest start date
Request info
* full-time total fees 60 ECTS; 14.143 €: full-time total fees 120 ECTS. Fees include graduation fee 799€
Introduction
Start your Online Master in Artificial Intelligence
Society and companies are currently facing huge changes. The reason for this is the rapid advance of machine learning and artificial intelligence. Many decisions in our day-to-day lives are already supported or automatically made by AI. "Artificial Intelligence" is a term that covers two distinct areas: one is general AI, which behaves similarly to a human, and the other is narrow AI, which actually outperforms humans in specific tasks. While artificial general intelligence has yet to be developed, artificial narrow intelligence has already achieved a number of remarkable successes, e.g. in medicine and merchandise management.
The Master in Artificial Intelligence online is broad in scope and will deepen your knowledge of machine learning. The 60-ECTS variant of the study programme gives you the opportunity to acquire specific knowledge in the fields of computer-based language and image processing, smart manufacturing in Industry 4.0, or autonomous vehicles. In addition, the 120-ECTS variant offers further opportunities for specialisation.
In order to best prepare you for the international job market, all of our study programmes are offered 100% in English. What are you waiting for?
Have you already completed a training course, studied at a university or gained work experience? At IU International University of Applied Sciences, you have the opportunity to get your previous achievements recognised, completely free of charge. By doing so, you can save valuable time and reduce tuition fees.
Study the way you want with IU Online Studies
Studying online doesn't mean studying alone: your fellow students, tutors, professors and student advisors are available at any time, for any question or advice you need.
With over 10 years of online studies experience, the programmes at IU are designed to fit your needs and help you succeed:
Start studying whenever you want to: no need to wait for a semester to start. 100% online, from wherever you are.
Take your exams whenever you're ready. 24/7, 365 days a year, from anywhere in the world.
Build your international network from the very first step and position yourself for success on a global scale.
At IU, our goal is to give you the tools you need to build a successful career. That's why 94% of our graduates find a job within 3 months of graduating.
Our degrees are recognised and accredited globally, giving you better chances to succeed in the international job market.
We offer flexible payment options, to suit every student. You can pay for your studies each month, or on a yearly basis.
Earn a degree in an in-demand profession and develop all of the skills you need in order to secure your professional future.
Boost your career. Earn a dual degree
With the IU and LSBU (London South Bank University) dual degree track, you get a unique opportunity – graduate with both a German and a British graduation certificate, without any extra academic requirements. The study programmes at IU and at LSBU are coordinated and therefore equivalent to each other.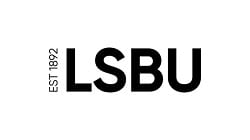 Start your studies at IU, apply for your British certificate* and you will automatically be awarded a degree from LSBU following your graduation if all of your study requirements have been fulfilled successfully.
Send in your application form, and get in touch with our Student Advisory Team, and receive your British graduation certificate after you've successfully graduated from IU.
Free Upcoming IU Webinars and Q&A
Study with IU! Find out what it's like to study at IU. IU's experienced study advisors will give you all the insights about the study programmes, online or on campus, study coaching and more. It's also a great chance to ask your questions in the live Q&A
Curriculum
The 60-ECTS variant is designed as a specialisation and will provide you with skills and in-depth knowledge in the fields of machine learning, neural networks, and reinforcement learning. You will concentrate primarily on the cognitive processes of computer-based language and image processing so that you will later be able to develop sophisticated AI systems and applications.
In the 120-ECTS model, you will have the additional opportunity to deepen your knowledge in various practice-oriented courses and specialise, e.g. in human-machine interaction, language and image processing, Industry 4.0 and robotics, autonomous driving, or project management for AI projects.
60 ECTS
1st Semester
2nd Semester

Machine Learning
Deep Learning
Use Case and Evaluation
Reinforcement Learning
Seminar: Current Topics in AI
Project: AI Use Case

Electives:

Computer Vision and NLP
Advanced Robotics 4.0
Applied Autonomous Driving

Master Thesis
120 ECTS
1st Semester
2nd Semester

Artificial Intelligence
Advanced Mathematics
Use Case and Evaluation
Seminar: AI and Society
Advanced Statistics
Project: AI Use Case

Programming with Python
Machine Learning
Deep Learning
NLP and Computer Vision
Electives A

3rd Semester
4th Semester

Inference and Causality
Reinforcement Learning
Software Engineering for Data-Intensive Sciences
Electives B
Seminar: Current Topics in AI
Rankings
Accredited.
IU International University of Applied Sciences has received system accreditation from EQAR, FIBAA, the German Accreditation Council, the German Council of Science and Humanities, and WES Canada. This means their courses, faculty and teaching material all match the rigorous standards that have been set for them and they can now accredit their own programmes.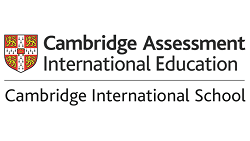 Cambridge Assessment International Education / High School Diploma Study Pathway.
IU is the first online university partner of Cambridge International's high school diploma pathway. By working with Cambridge, IU offers students a special chance to finish their high school diploma while studying for a bachelor's degree. Since they are required for your bachelor's degree, these high school diploma courses are free of charge. The Study Pathway is a unique 12 months course with a 150-hour workload which you take alongside your bachelor courses. The Pathway concludes with an exam that can be retaken an infinite number of times.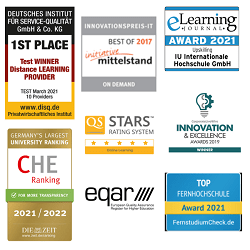 Award-Winning.
In the current CHE ranking (2020-2022), IU tops the Business Administration field in categories of "General Study Conditions," "Contact with Lecturers," "Study Programmes Offered," "Examinations," "Study Organisation," and "Practical Orientation," winning a total of six out of 25 categories and achieving more top category rankings than any of the more than 300 institutions. IU received a 5-star rating for online learning and a score of 99 out of 100 in the QS, Quacquarelli Symonds, Stars Report, making it the first German university to receive such a ranking. It was also given the FIBAA Premium Seal for Digital Excellence and has excelled in 15 out of 23 criteria, including categories like Future Orientation, Knowledge Management, Quality Assurance of Teaching, and retaining the rating for the next five years. It is the only training provider to get the DtGV's Service Award 2022 from the German Society for Consumer Studies given that it has a dedicated academic staff and trained study coaches who ensure that students are supported throughout their studies.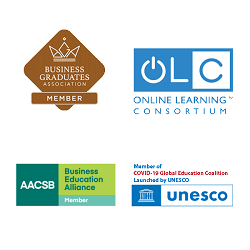 Connected.
IU is a member of the Business Graduate's Association, Online Learning Consortium, AASCB, and UNESCO's Global Education Coalition. These memberships give them connections to other institutions, companies, and NGOs as well as top-tier degree programmes and lifelong learning development courses. By leveraging cutting-edge technology, IU helps students in need to continue their education and pursue lifelong learning.
Career Opportunities
A Master's degree in Artificial Intelligence creates exciting career opportunities. It will enable you to develop sophisticated AI systems and applications.
Once you've completed your Master in Artificial Intelligence online, you could work as:
Senior AI Scientist
As a Senior AI Scientist, you are responsible for the design and development of AI-based systems such as intelligent assistance systems or automated decision systems. You also work at the interface between humans and machines at all times - a very trend-setting work environment. As a Senior AI Scientist, you also act as a mentor for juniors, lead a team, and support important decision-making processes.
AI Team Lead
As AI Team Lead, you have deep-level know-how: you are entrusted with building up a team of senior and junior AI specialists and take over important hiring and personnel decisions. As a Team Lead, you keep an eye on all projects and make sure that results are delivered in a high-quality and timely manner. You also communicate with internal and external stakeholders and advise on new developments.
AI Interaction Designer
Combining human and artificial intelligence is one of the biggest challenges when it comes to designing our workplace of the future. Alongside the opportunities to bring valuable AI services to a wide range of products come challenges and questions about best practices and guidelines for user-friendly design. As an AI Interaction Designer, your main responsibility is to design the work environment so that humans and machines can work together in a meaningful way.